Oct 10, 2020
Oct 1, 2020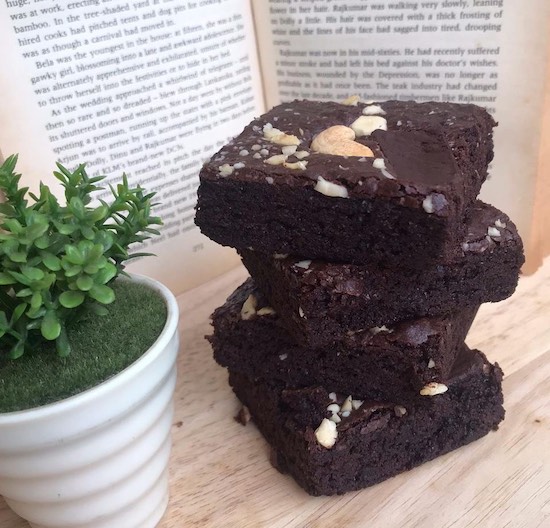 I was touched by this photo from Kyae in Myanmar. Due to the virus, she lost her job and found a way to earn some income by selling homemade baked goods. She decided on my dark chocolate fudge brownies and wrote, "I even have regular customers for my brownies, they always order 10 pieces of my brownie almost 3 times a month. I got comments like, * Same taste from the favorites coffee shop when I visited state! * I am so happy and always wanted to say thank you for sharing your recipes with everyone."
I'm so glad that my recipe is helping her during these challenging times. To see others who are using my recipes to help support their families, click here.
Sep 1, 2020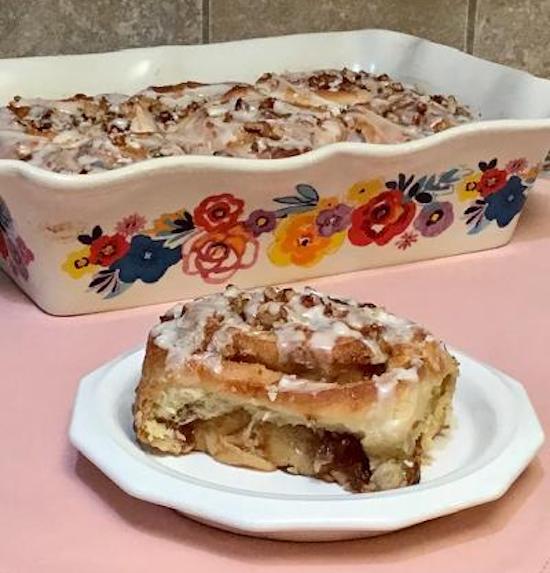 This photo sent me to the store to buy apples just so I can try this version of my cinnamon rolls. Dalila, who clearly loves baking and has some mad skills, added apples and pecans to my recipe and it looks amazing. "I added some diced apples to the filling and also some pecans," she wrote.  "Topped the apple cinnamon rolls with some more chopped pecans before baking. Talk about a delicious morning treat with my coffee!"  Thank you, Dalila, for all of your inspirational and lovely photos."
Jul 30, 2020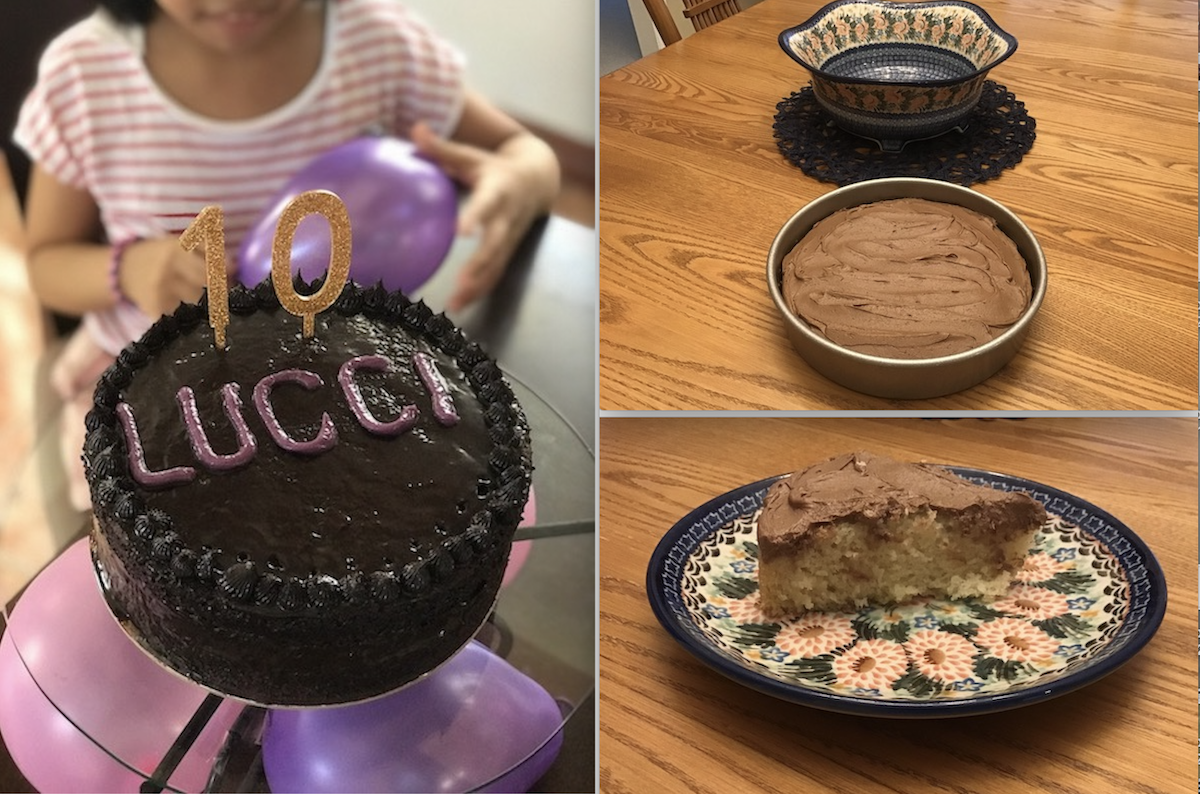 What are the odds that two people baked their own birthday cakes in July? I chose both their photos to feature this month and get this: One baker is only 10 years old and the other is 74! Lucci from the Philipines, who turned 10 on July 16th,  made her own chocolate cake. She said, "It was soo easy. I did one layer, my sister did another layer, my mom frosted the cake, and I piped the borders!!" What a beautiful job she did piping the border, just like a pro."
The vanilla cake on the right was made by Janice from Michigan, celebrating her 74th birthday on July 8th. "The cake was delicious and I have enjoyed it everyday since making it," she said. "Every morsel I ate was DELICIOUS." Janice, I just celebrated my own 74th birthday in June and yes, I baked my own cake too! ? Birthday blessing to you both. ❤️
Jun 16, 2020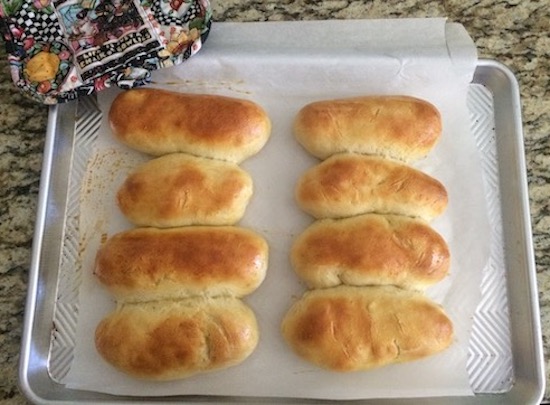 I was so happy to see this photo of my hot dog buns the day after I posted the recipe. Terri from Nevada made them because she said her husband was grilling up some brats. I could almost smell them over here! ? Terri said she needed to work on the shaping but I say, "who cares?" They look perfect to me! I chose this photo to remind everyone that cooking and baking from the heart is what matters. If you put these beautiful buns next to a package of store bought buns, which ones do you think everyone would take? I know, right? ?
Jun 8, 2020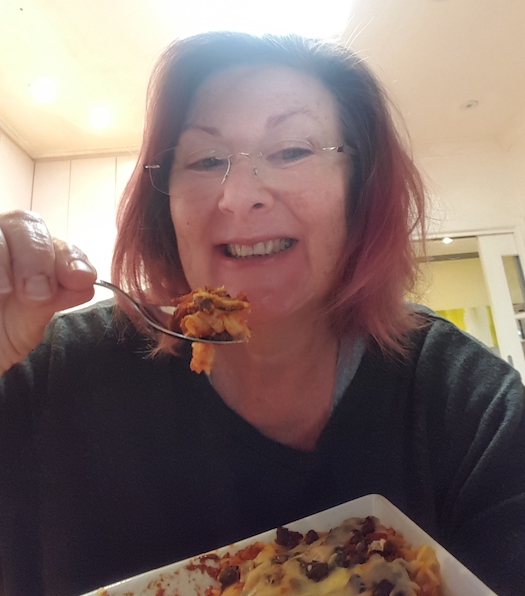 I chose this photo of Charmaine from Australia, who made my easy baked ziti with black beans. She is the first person to send their own photo where they are ready to eat the food and it appears to be a selfie, which I know from experience is not easy. She got herself, the pan of ziti, the fork with the food still on it ? and managed to smile on top of that. This was my favorite photo of the week, plus I love love my baked ziti. Thank you, Charmaine! ❤️
Jun 7, 2020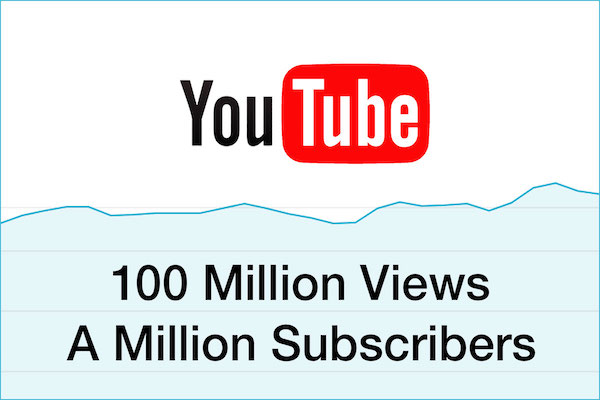 I never expected anything like this! When I made my cooking videos, it was just a hobby. I love to cook and just wanted to share my recipes in case some of my fans might be interested. I knew a lot of people didn't even cook but it was still fun. I watched as the number of views continued to grow and my videos were soon discovered by the entire world. It was international! Comments and questions came in from 200 countries (where they use the metric system – I never planned for that).
Then the corona virus came and the whole world was quarantined at home and had to cook, and bake bread. My recipes are simple so people who have never cooked before and needed to learn started watching and they had questions. A lot of questions. I want to help and I try to answer as many as I can but it's impossible to keep up. I'm doing the best I can so please understand if I don't answer your question.
As timing would have it, the millionth subscriber signed up on my birthday today. Now that is a birthday gift I could never have predicted but it makes me so happy because it means that my simple home videos are helping people eat healthy home cooked meals and knowing I'm making a difference is the best gift I could have received. ❤️
Jun 1, 2020
When I saw this photo from Terri in Oklahoma City, I wanted to reach through my screen and take a bite. Terri said she loves black and green olive pizza but hardly any pizza franchise makes them so she decided to make her own using my 20-minute pizza dough. She didn't have a pizza pan but says her non-stick 8 inch cake pan worked perfectly. And I learned something too, that a cake pan works for pizza. Thank you, Terri, for this delicious photo and for the cake pan tip.
May 18, 2020
This birthday cake, which was made by Tina in Texas, touched me in many ways. Tina and her husband are both physicians. He is on the front lines daily in the hospital while she is seeing her patients via telemedicine. "I've been trying to juggle seeing my patients, oversee distance learning for my kids, and manage my household chores," she wrote, "and my escape has been trying your recipes in my kitchen (which is my happy place)."
Tina surprised her newly pregnant baby sister on her 33rd birthday with a decorated version of my chocolate cake and 2 minute frosting. She says, "I just topped the cake with a few homemade chocolate covered strawberries and drizzled dark and white chocolate sculptures." How she found the time and ability to make those beautiful decorations (and the cake) is beyond me! As busy as she is with kids, her own practice, and a husband working in a hospital, she put this wonderful birthday cake together. Tina, the kitchen is my happy place too. ❤️
May 11, 2020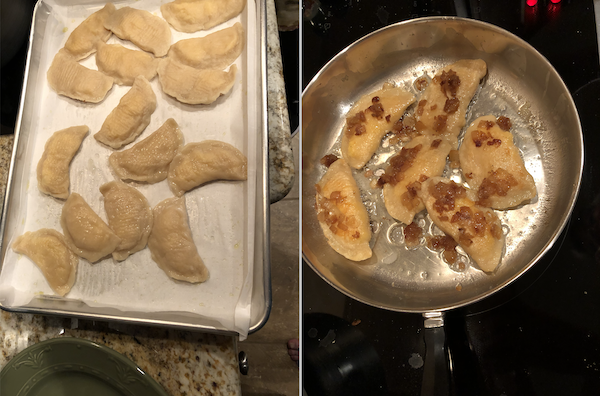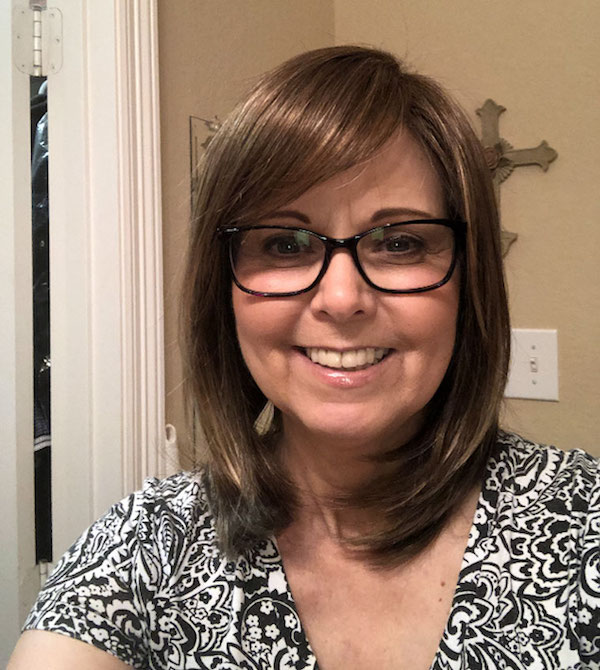 Here is my choice for photo of the week. First of all, it's pierogi! Anyone who's Polish knows what a treat they are to eat and how much effort they take to make. I haven't had them myself in months and this photo of the pierogi, browned in a pan with either bacon bits or fried onions, is exactly the way I had them growing up. Diane sent in these pictures along with her own photo and this touching note: "Just a Polish girl fighting cancer during a pandemic with people like you and the grace of God. ? Thank You."
Diane, I hope my recipe brought you the same comfort it always brings me and I wish you the very best in your journey. ❤️?❤️