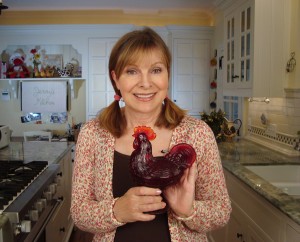 If you're making a Thanksgiving turkey dinner, try making fresh cranberries this year. This recipe is as simple as it gets and it takes about five minutes. Check the ingredients in the canned stuff – it has high fructose corn syrup and …isn't it really cranberry flavored jello? Make the real deal and you'll get all the health benefits too.
It makes an impressive bring-along if you want to impress your mother-in-law. She will love this dish but she'll still think you're not good enough for her baby! Oh well…
Click here for the recipe and video.