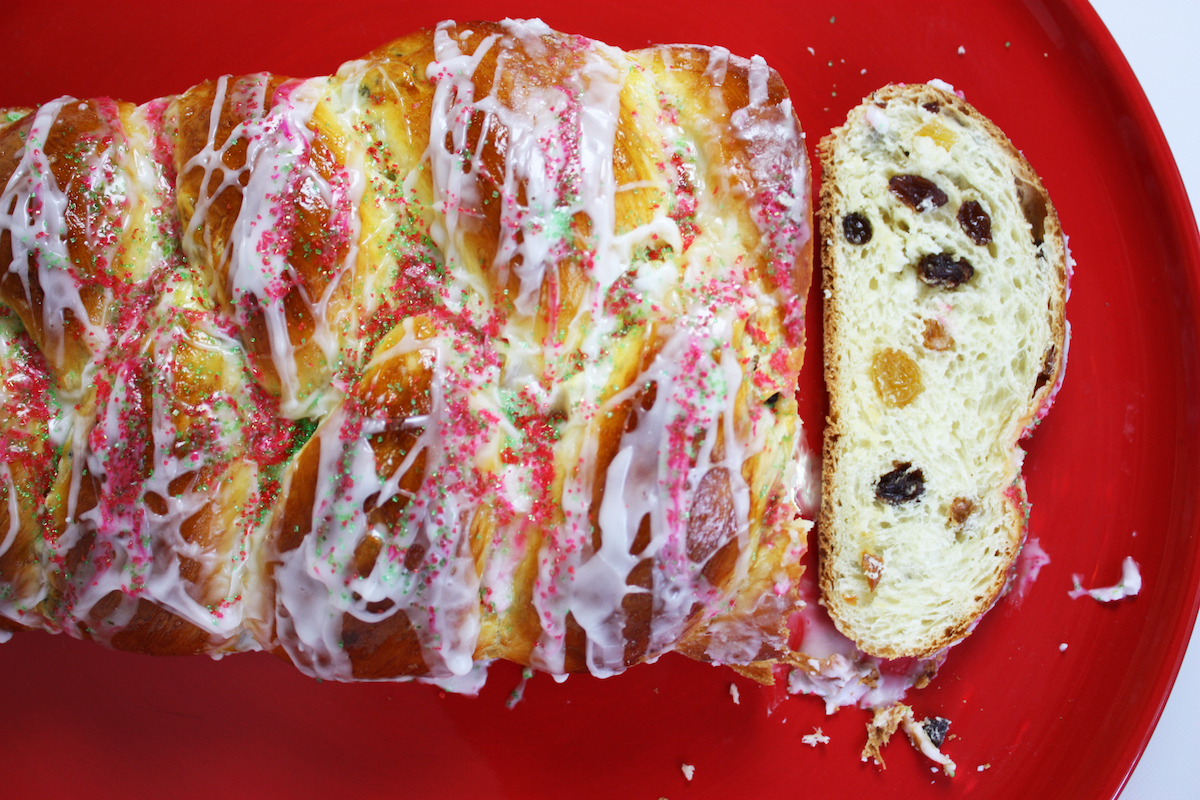 Merry Christmas, Everyone!
This is my Christmas Wreath Bread made into a braided loaf. I used the same recipe, braided it, and just tucked in the ends and baked it as a loaf. I love it so much! It's beautifully sweet, has no butter, and it's ready in about 2 hours. I make this braided raisin egg bread throughout the year, sometimes with just a little glaze…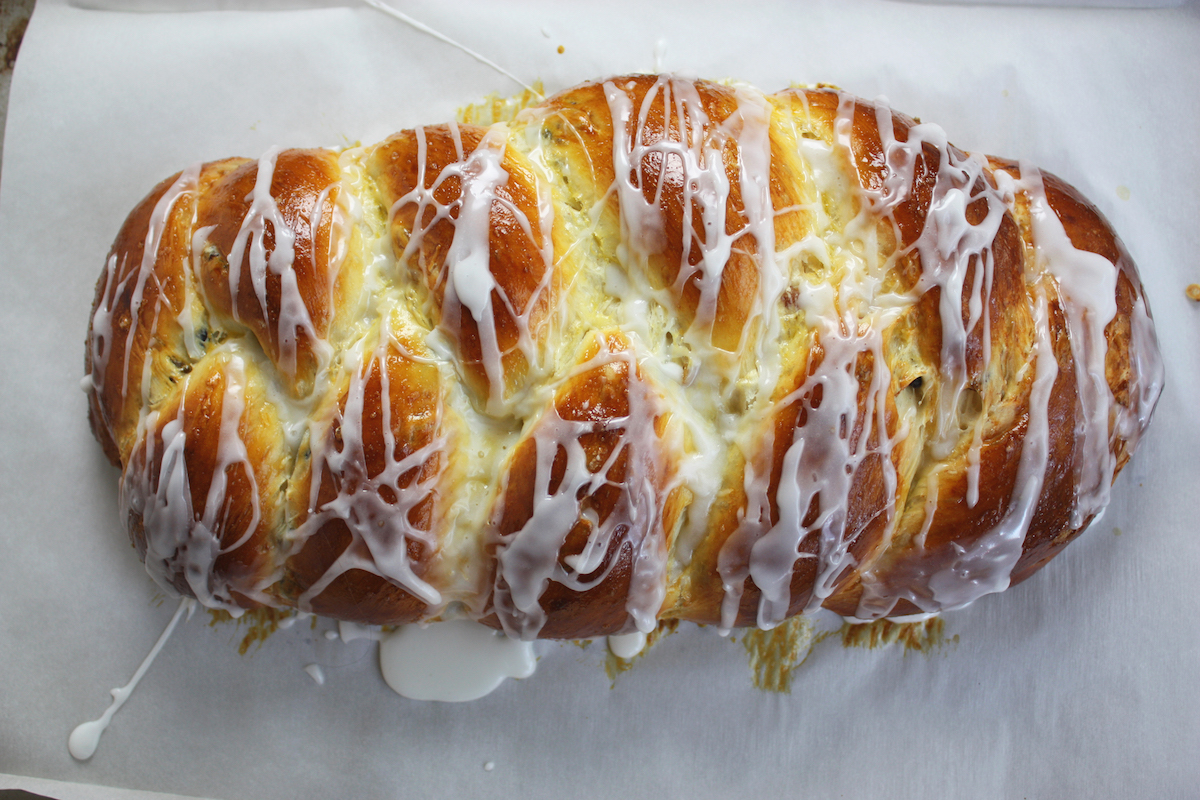 Sometimes, I leave it plain for toasting…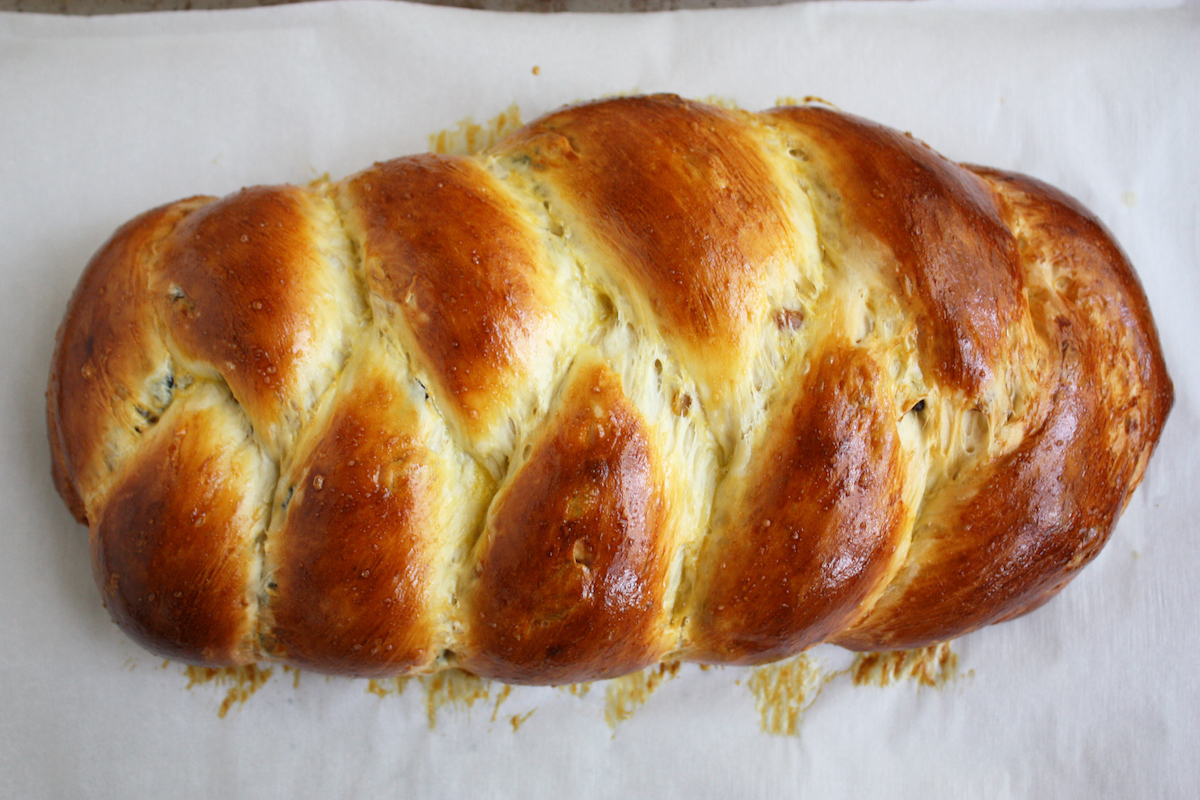 I also made a whole wheat version, substituting one cup of whole wheat flour for one cup of white flour.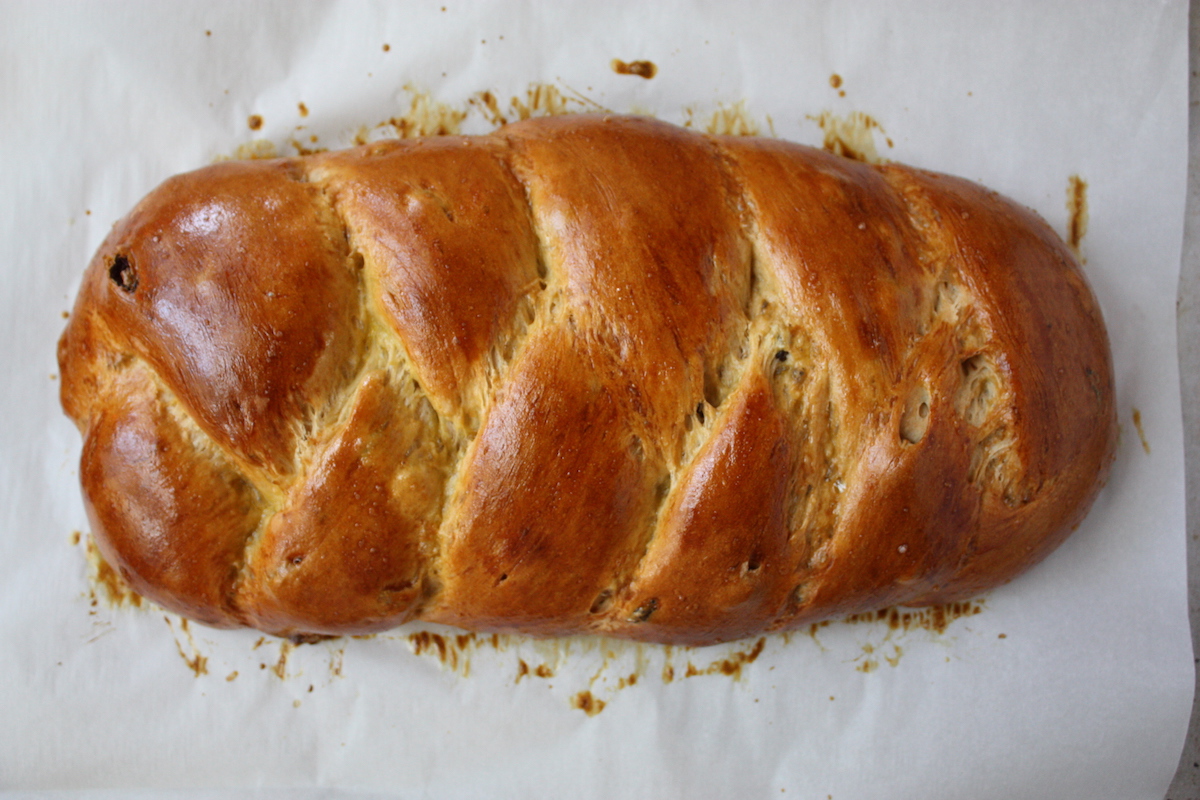 It's not quite as soft but still delicious and healthier.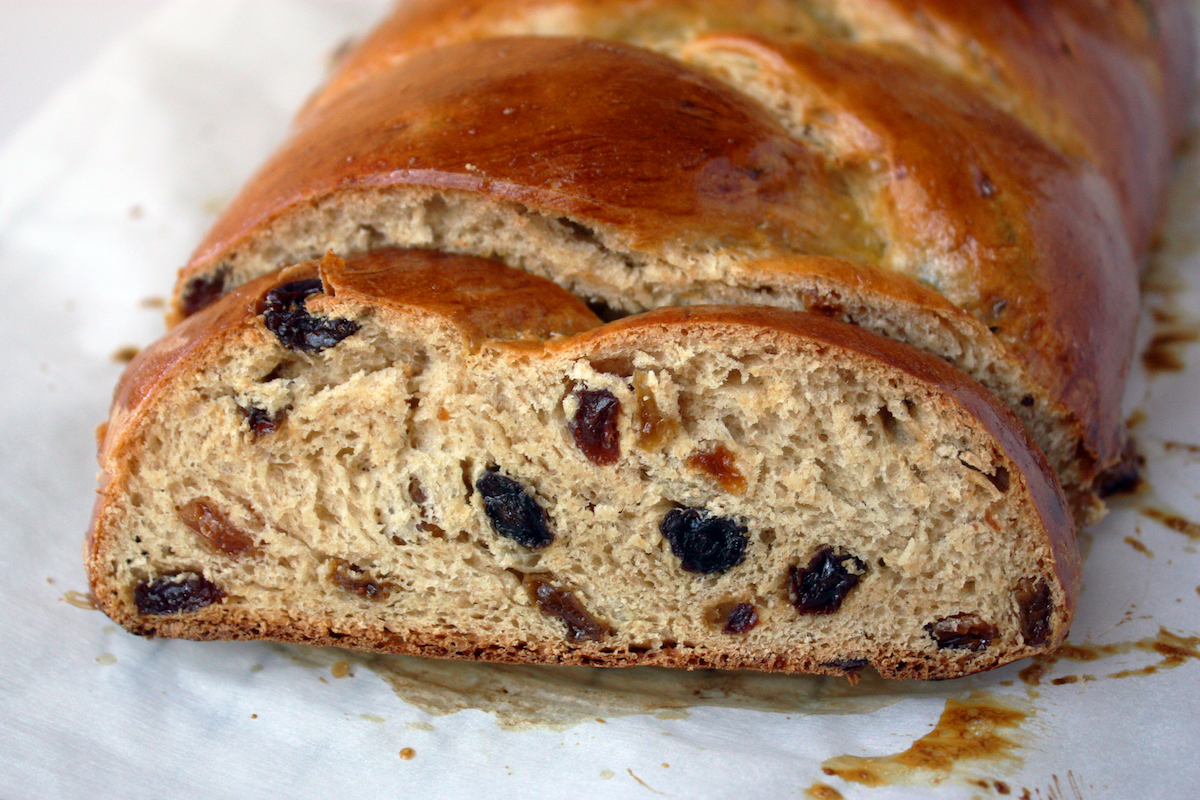 So it's not just for the holidays. My Christmas Wreath Bread recipe is so versatile, you can make it all year, in different shapes, and even whole wheat. Click here for the recipe. – Jenny Jones