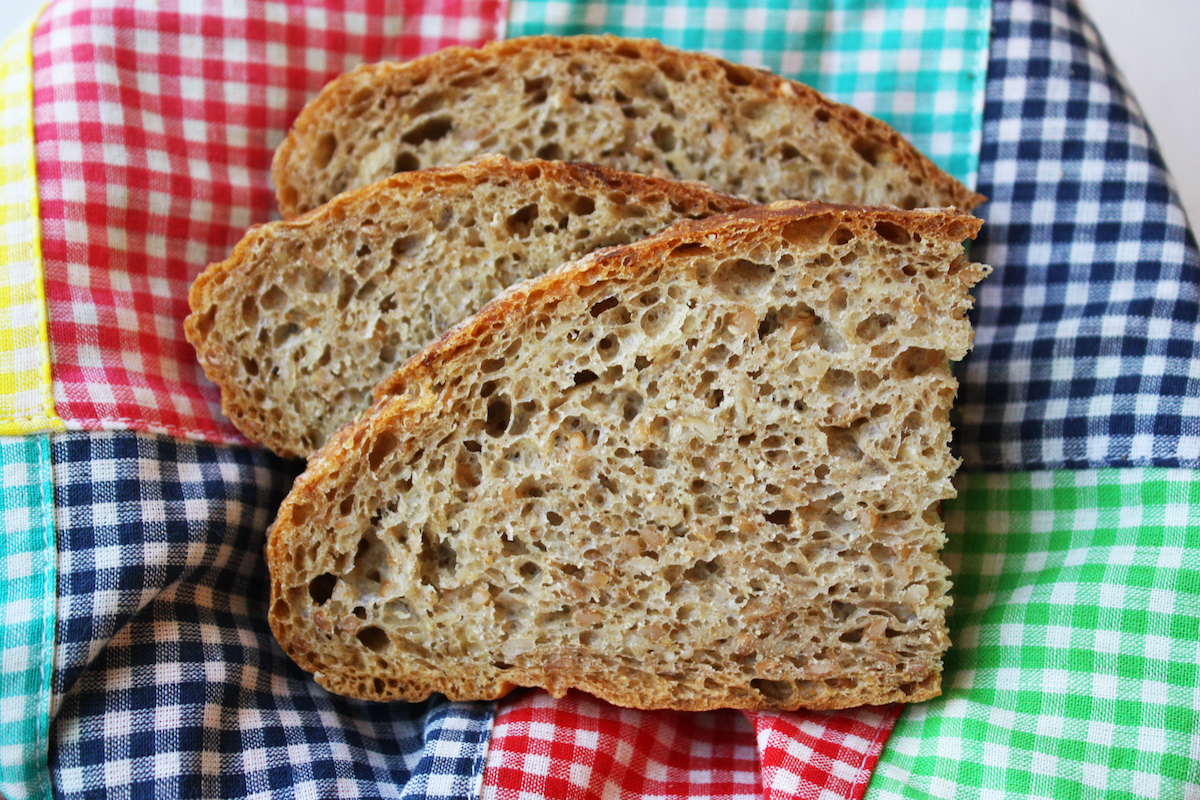 Always looking to add fiber to my breads, here is my easy no knead bread made with ten grain cereal. I use dry cereal and soften it for 15 minutes with boiling water and then put the dough together with even more fiber, adding whole wheat flour, bread flour, and rolled oats.
I use Bob's Red Mill 10 Grain Cereal and instead of cooking it, I just soften it with boiling water for a few minutes.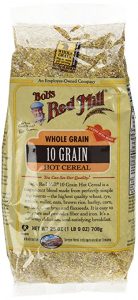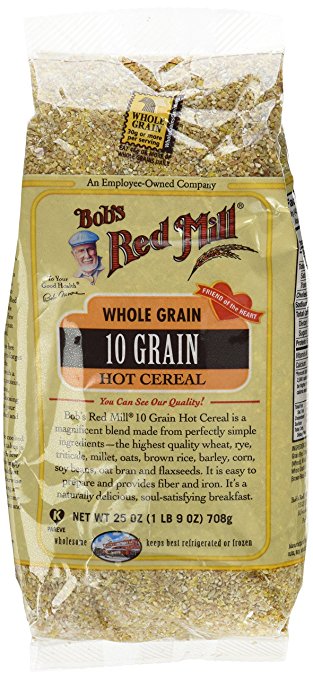 This cereal contains a fabulous mix of wheat, rye, corn, triticale, oats, soybeans, millet, barley, brown rice, oat bran, and flaxseed meal. Wow! It provides lots of fiber and protein and a nice chewy texture to this wholesome bread. If you can't find it, you can use another multi-grain cereal and I also make this bread with cracked wheat cereal, using the exact same recipe, just swapping the 10-grain with cracked wheat.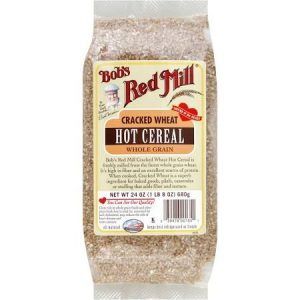 This loaf needs time to develop so it's made using the overnight method but it's still very little work, just waiting time (but you're sleeping anway!). Click here for the recipe. – Jenny Jones