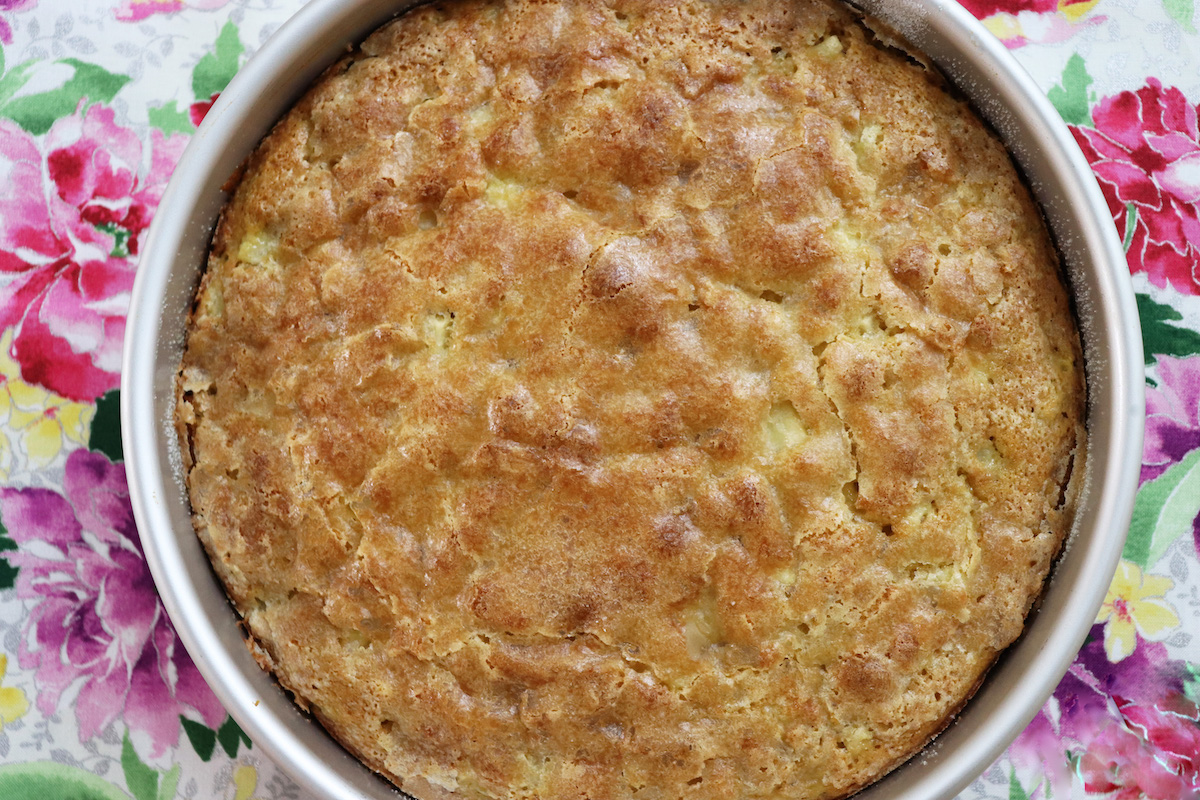 Everybody stay calm! 🙂 There is no cinnamon in my crispy top apple cake. You can add some if you like but I tried using cinnamon and I prefer it with just a little vanilla. This way the apples are the star. This is another easy one-bowl recipe for a healthy dessert that I absolutely love. Here's why:
~ No mixer
~ No butter
~ Uses less sugar
~ Has whole grains and fruit
~ Minimal cleanup
This fresh apple cake is healthy enough to include with breakfast. (notice I said "with" and not "for!") 😋 Be sure to keep the apple pieces small, no bigger than 1/2-inch so they cook through. I use Granny Smith apples 🍏. I have made this cake using 100% whole wheat pastry flour and it turned out well but using half all purpose and half whole wheat pastry flour makes it much lighter, so that's the one I prefer.
I'm loving my one-bowl recipes and am always looking for an easier way to make my favorite foods. And it doesn't get much easier than this. With or without cinnamon, this is still the easiest apple cake you will ever make. Click here for the recipe. – Jenny Jones