I've had this parsley for over a month! If you're tired of throwing away wilted parsley, you will love this easy way to store fresh parsley. Just put it in a glass of water and cover it loosely with a plastic produce bag. I use the bag I brought it home in from the store.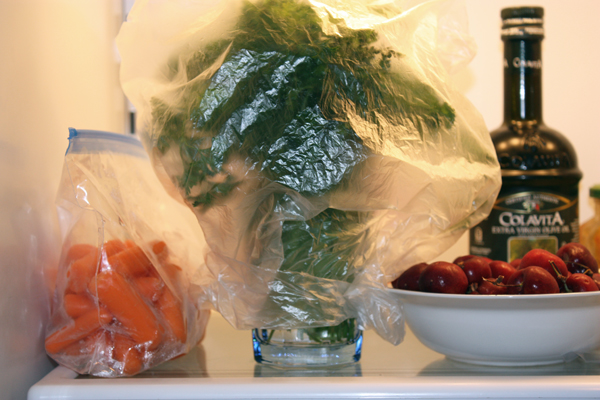 Fresh parsley is great to use in cooking but I only use a little at a time. I used to keep it in the vegetable drawer in a plastic bag but I always had to throw it away before I could use it all up. There had to be a better way. So I tried putting it in a glass of water in the fridge and it kept a little longer but after a few days it was drying out.
The solution to drying out had to be plastic so I tried putting a light weight plastic produce bag loosely over the parsley and glass and I could not believe how long it lasted. I put it away on November 23rd. That was five weeks ago! And look at it today…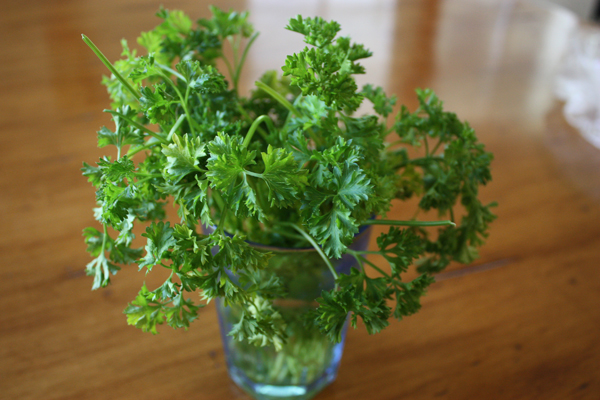 I'll be using this parsley until 2015! I'll let you know when it finally runs its course – probably six or seven weeks. I just had to share!