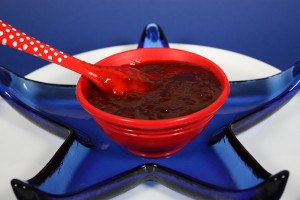 I'll be doing what everybody else is doing this weekend – barbeque!
It's going to be 100 degrees on Sunday so cooking indoors?… not a good idea.
I'm sharing my recipe for this 4th of July weekend and it's really, really easy. Basically everything in one pot & cook it.
I usually make baby back ribs but my homemade sauce is great on chicken, too.  I cook my ribs for 2 1/2 to 3 hours and they fall off the bone.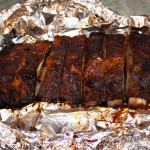 Have a great 4th of July weekend, everybody. Enjoy my recipe, and some fireworks too.
The only fireworks we will see is after I cook all day and Denis says, "You know we could have gone out and got ribs."
"What did you just say?!?"
He defends himself by saying he doesn't want me to work too hard (at something I love!)… He just doesn't know any better. But I still love him. Happy 4th! And Happy Canada Day!
Click here for the recipe.