Welcome, everyone, to my online cookbook. Here you won't find any ads or paid endorsements. You will find all my easy recipes, the things I cook at home every day, and if I mention a product it's because I want everyone to get the best results with my recipes. There are no paid endorsements here. I've had a passion for cooking all my life and my goal has always been the same. Well, actually I have three goals whenever I cook: Make it healthier, make it easier, and make it faster. Whenever I can make a recipe quick & easy and healthy, I want to share it. Having been a working woman all my life, I needed what most other people need: healthy recipes that are quick and easy, especially dinner recipes with simple ingredients most of us have at home.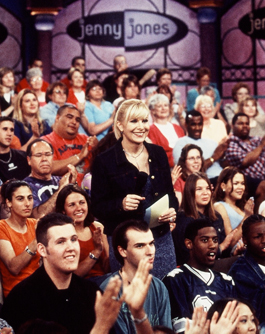 Even when I was working long hours hosting and working on the Jenny Jones Show, I still made time to cook my own healthy meals. These days, I feel extremely fortunate that I can spend all my time doing what I love. I created Jenny Can Cook as a place to share my own healthy recipes with everyone from experienced cooks to novices in the kitchen. My healthy lifestyle is what motivates me to create healthy and easy recipes and especially healthy dessert recipes because I do love my sweets.
I'm not a health food nut – I'm just doing the best I can to create clean recipes that I feel good about eating. But they have to taste great so I basically work on reducing the bad stuff and increasing the good stuff. For example, with dinner recipes, I focus on using healthy fats and incorporating lots of vegetables. My best desserts usually have less sugar than most and added fiber where it works. Most of my cookies are made with whole grains and I often replace chocolate chips with dark chocolate chunks.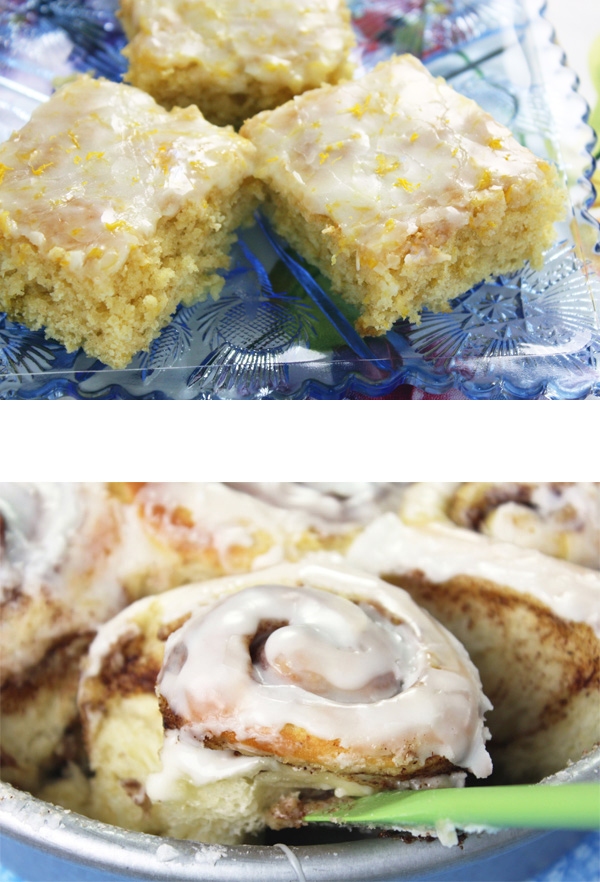 Keeping it simple is also important. Any time I can make something easier to cook, I do it. So you'll see lots of easy recipes here where everything goes into one bowl or one pan, like my most popular lemon brownies or easy homemade granola. And I'm always working on creating simple recipes that have just a few ingredients. When I can make a simple, easy recipe it's usually the one people use the most, like my quick and easy mac & cheese or salmon patties. It's all about clean eating.
I especially love to bake so it's really important to have healthy dessert recipes because I enjoy something sweet after every meal and it's always homemade… from my hugely popular quick & easy chocolate cake to my homemade cinnamon rolls that everyone seems to love, and both recipes are made with no butter. For anyone wanting to avoid butter, you will find a lot of delicious healthy desserts with no butter including cakes, pies, and cookies without butter. In fact, I created a separate category just for those sweets made without butter to make those healthy cookies and cakes easy to find. Just look for the Baking Without Butter recipe category.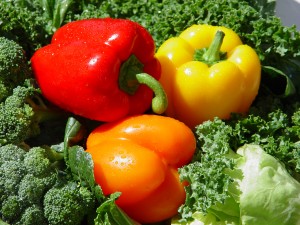 I am also a student of nutrition and I know how crucial it is to eat vegetables every day. They are the lifelines to good health and many of my dinner recipes have vegetables built in, like my one pot chicken veggie pasta loaded with high antioxidant vegetables and my pork tenderloin with roasted vegetables. These are both super healthy meals with the anti-aging benefits of a variety of vegetables.
My own favorite meals have to be Polish food. That's my heritage and I grew up on Polish Cabbage Rolls (Gołąbki) and Pierogi. My sister and I learned to cook from our dad and we even had our own traditional Polish costumes. People seem to enjoy my Polish family recipes and I am always working on the next Polish meal to post but it has to be the healthiest I can make it. I am surprised how many Polish people visit my site and even leave comments in Polish. I love it!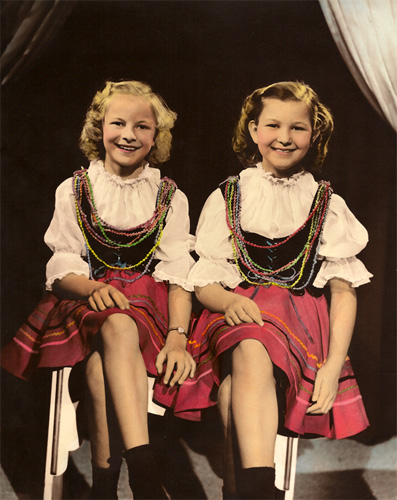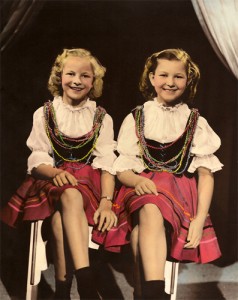 The satisfaction I get just knowing that others appreciate my healthy recipes and are cooking healthy foods and meals at home is all the reward I need. I will never sell anything on this site. My only goal is to motivate more people to cook at home, making good nutrition and healthy eating a priority.
A lot of people may not realize that eating healthy meals doesn't mean tofu and rice cakes. You don't have to give up your favorite comfort foods… just change the way you make them. Maybe some day soon, instead of saying, "Aren't you Jenny Jones, the talk show host?" they will be saying, "Aren't you Jenny Jones, the healthy home cook? I love your recipes!"
I strive to make my recipes as simple as possible and I'm rewarded when even novice cooks write to say they have never baked before and are baking homemade bread for the first time in their lives. Cooking is fun for me and I always add a bit of humor to my cooking videos. If I can make you smile and then you try one of my recipes, it's a double win for me… bringing you some fun and some good food, too.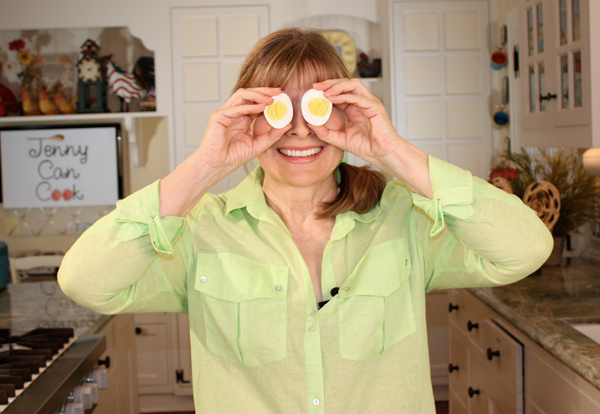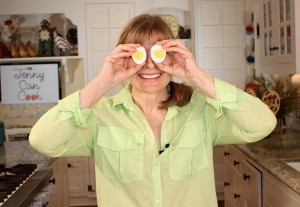 Thank you for visiting Jenny Can Cook and please continue to send your feedback (and photos!). I never expected my recipes to be so popular and wish I could answer every question but I simply can't keep up. Between my youtube videos and my website, I have around 60,000 visitors a day. Many people seem surprised saying, "You have the best recipes on the web – recipes that work." That's because I am not a recipe developer, just a home cook sharing what I make at home every day. So thank you all for trusting me. It's the best feeling in the world to know that what I do is making a difference.
– Jenny Jones