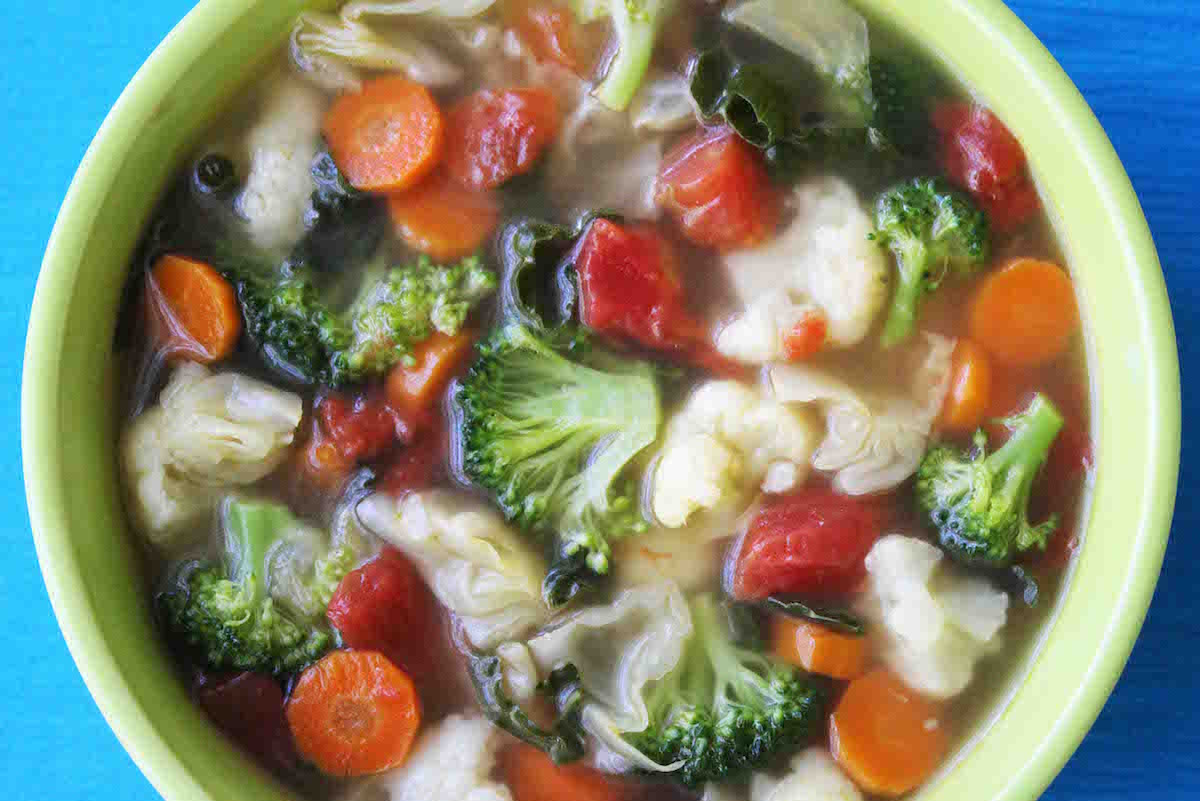 Every single ingredient in this healthy cancer-fighting soup is there for a reason. These are the vegetables that researchers believe contain powerful anti cancer compounds. So I put them all into one delicious, nutritious, easy to make soup. And when you make it with homemade chicken stock, you increase the health-promoting properties even more. Here's what's in it and why:
Broccoli, cabbage, and cauliflower – These are cruciferous vegetables, the most widely recommended food group to eat to protect against cancer.
Carrots – Orange colored vegetables are believed to help against many types of cancer.
Kale – Dark greens like kale and spinach are key to cancer and disease protection. If you use spinach, stir it in just at the end when the soup is done.
Tomato – Red tomatoes are a must for anyone concerned about prostate cancer. They are a good source of lycopene, especially prepared and canned tomatoes (even ketchup and tomato sauce or paste) but they need a little fat to be absorbed, so that's why you must include the olive oil. I use canned tomatoes because canned are a better source of lycopene than fresh.
Garlic & Onion – They both have strong anti-inflammatory properties and it's believed they can help slow down the growth of cancer cells.
So if you are looking to protect your health in the future or trying to prevent a recurrence of cancer, research tells us that eating these vegetables can help.  Or if you just want to be as healthy as possible, you will love this quick and easy homemade vegetable soup. Click here for the recipe. – Jenny Jones