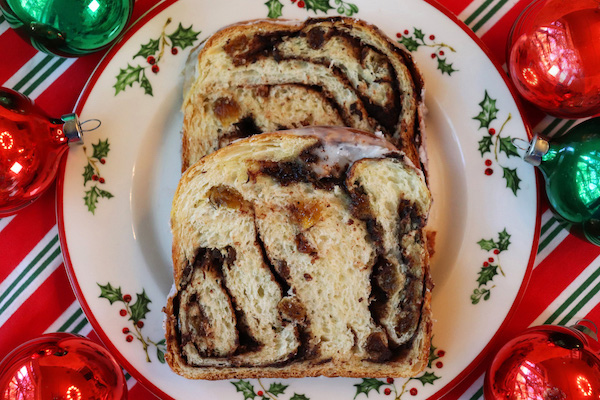 I only make this holiday bread once a year (okay, maybe twice ?) because it may be called bread but let's face it… it's dessert. Here are a few progress photos of how to make my Spiral Chocolate Cinnamon Christmas Bread. First, you divide the dough in half, roll & press each half into a rough 9 x 9-inch square, and spread the chocolate/butter mixture all the way to the edges.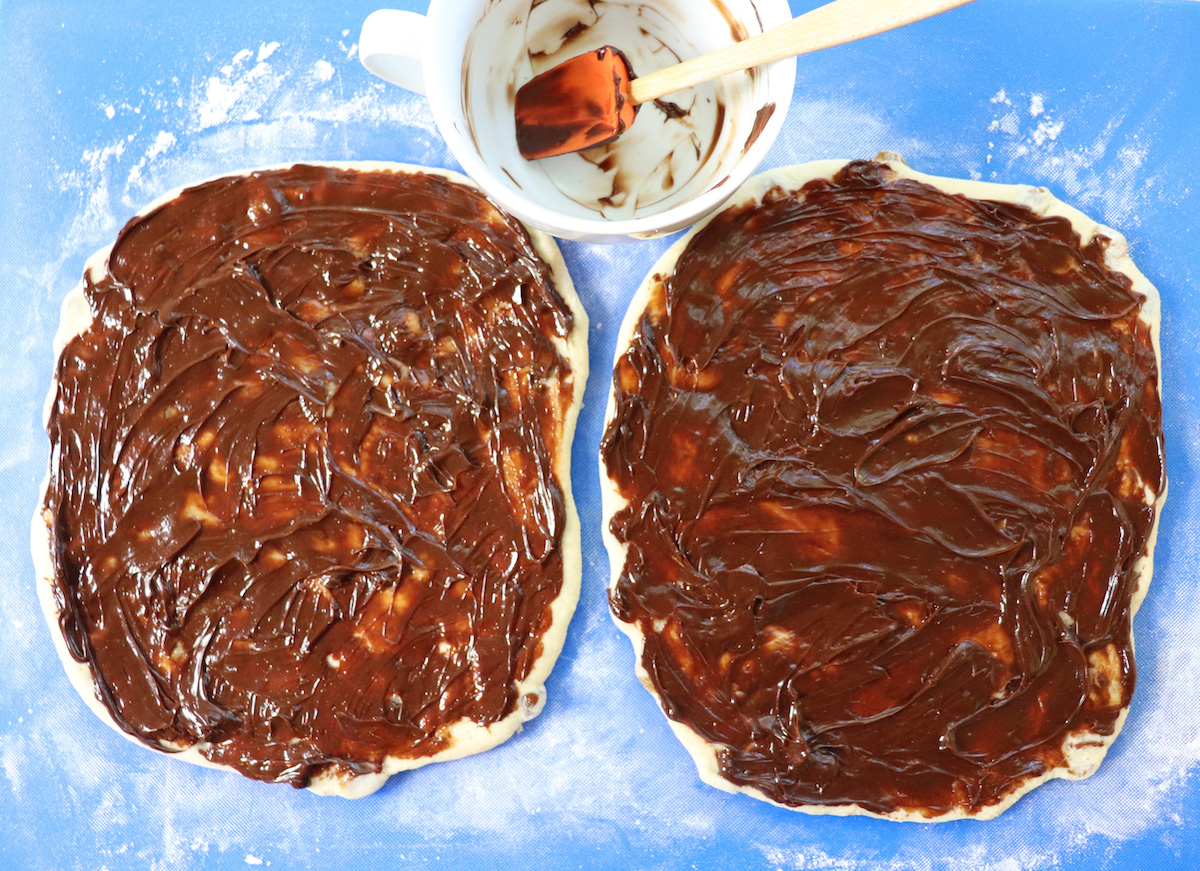 Next, you cover each half with the brown sugar/cinnamon/cocoa mixture, all the way to the edges.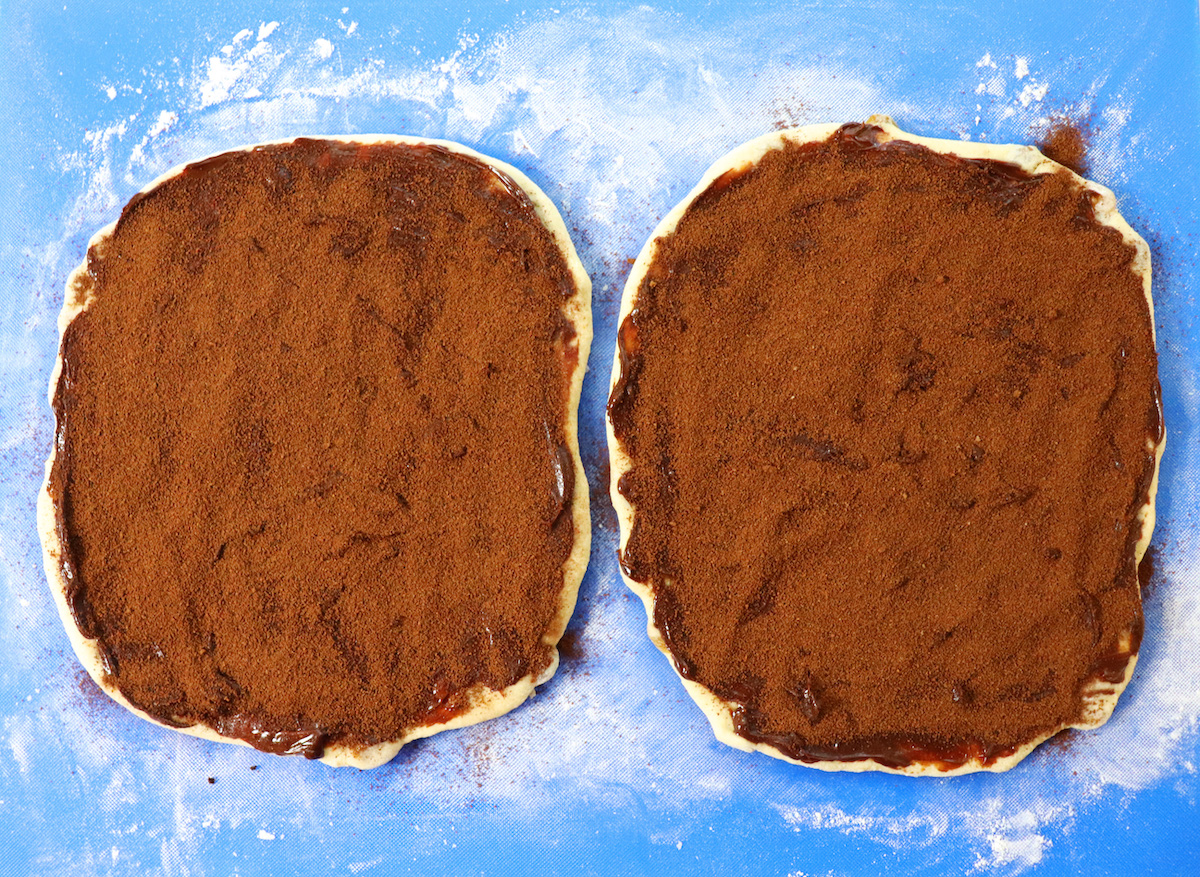 Now roll each of them up, starting at the right and left edges, rolling them towards each other. It's a little messy but that's okay. Oh, one more thing. You can also scatter about 2 tablespoons of chocolate chips on each half before rolling them up.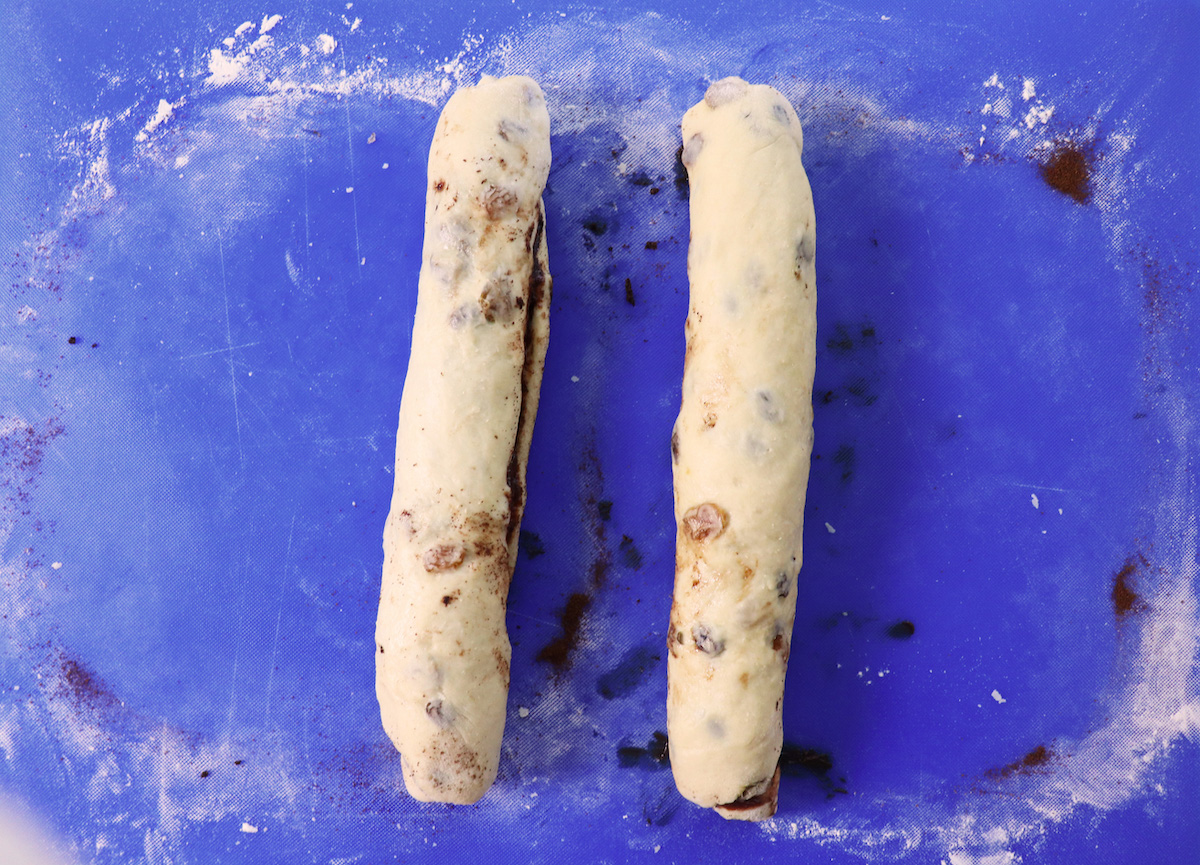 The fun part is twisting the logs into a loaf. Bring the logs together (it doesn't matter where the seams go) and twist them together 3 or 4 times (like you're wringing out a towel) to make a spiral, but messy, loaf. Tuck the edges under and plop it into your parchment paper-lined loaf pan.
Bake for 30 minutes but after 15 minutes, put a foil tent on top to avoid over-browning. I hope these photos are helpful. For the recipe click here. – Jenny Jones