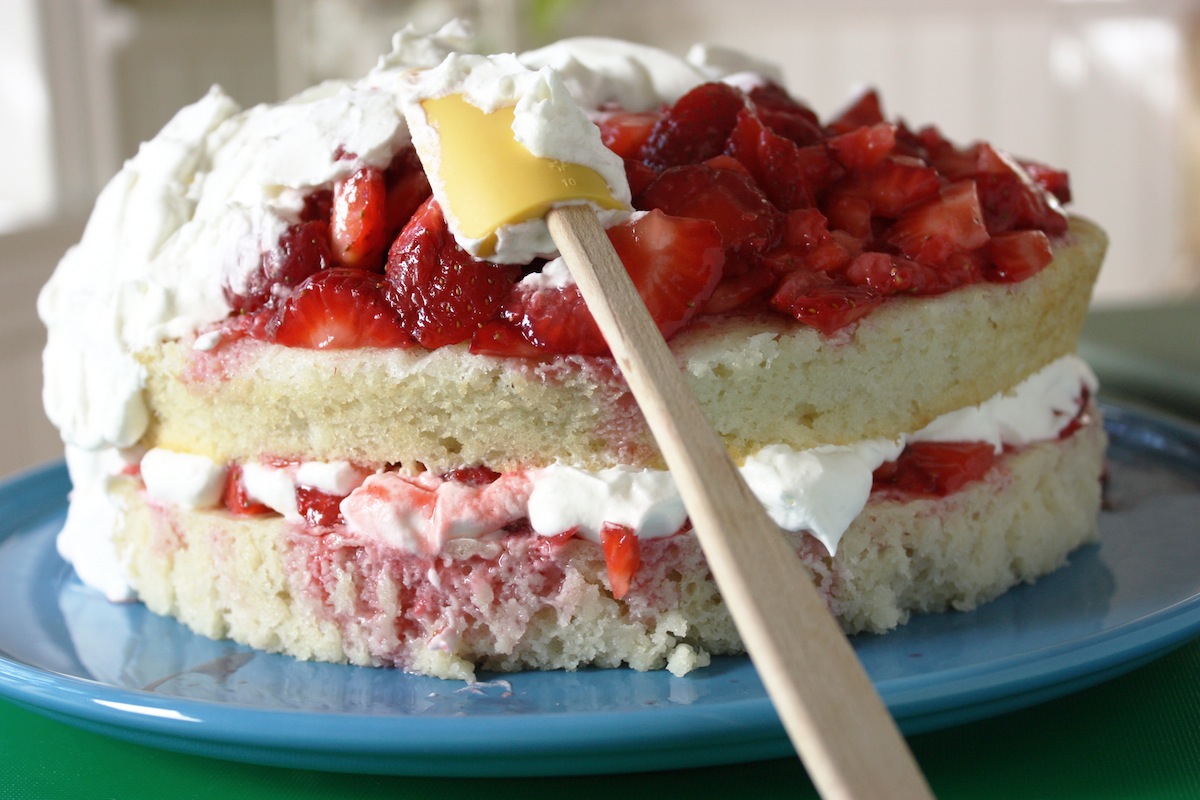 Today is my sweetheart's birthday and he, again, asked for his favorite cake. It's my fresh strawberry cake and oh my… it is so good! It weighs almost six pounds! That's because it uses two pounds of fresh berries, two layers of white cake, and a whole pint of whipping cream.
The strawberries are sliced and mixed with sugar to bring out lots of their juices and then you build the cake. It's a layer of cake, covered with half of the macerated strawberries as the juice quickly soaks into the soft cake below, and you cover the berries with freshly whipped cream. Don't even think about using Coolwhip!
Then you add the second layer of cake, top it with the remaining strawberries and juice, which soaks into the top layer of cake. Now you cover the whole thing with whipped cream. OMG!!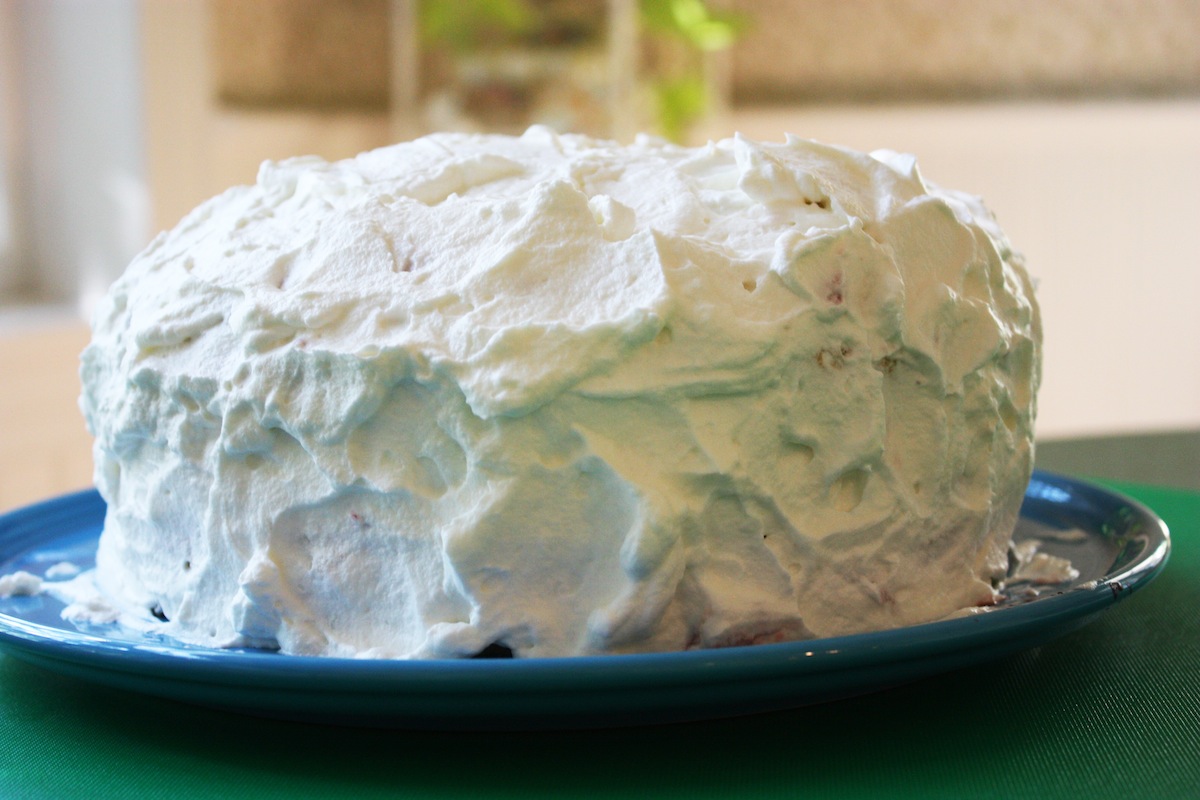 This is clearly a special occasion cake and one of the few things I bake using butter but it's unbelievably delicious – it just melts in your mouth. Click here for the recipe.  Oh, Happy Birthday, Denis! ♥ ♥