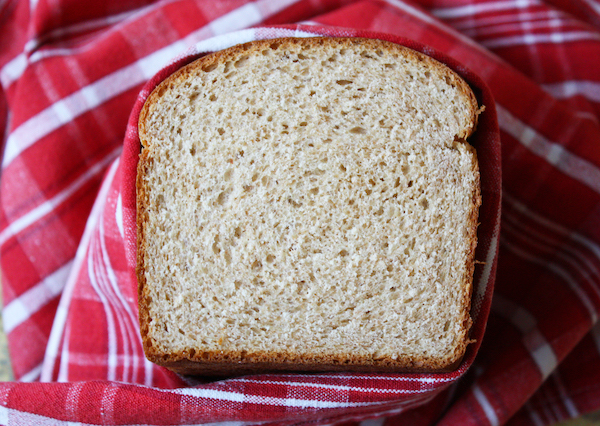 Where's all the bread? The shelves are empty these days and most of us can't buy bread. That's why I'm here! ? If you've never baked bread before, I'm here to say you can do it. My bread recipes are very popular because they're easy. You'll see a lot of comments like, "This is the first time I've ever baked bread and I'm never buying store bought again."
To help first time bread makers, I've put together a list below of some of my easiest and most popular bread recipes. The silver lining in the bread shortage is that you might like your homemade bread so much, you may never go back! Everyone, take care and be well.
Simple Whole Wheat Bread (pictured above)
Faster No Knead Whole Wheat Bread
Kohl's sells a Dutch oven from Food Network for around $60 (oven safe to 500°F). The ideal size, 5-quart, is on sale now (March 21) online for $48. THIS IS NOT A PAID ENDORSEMENT, JUST SHARING INFORMATION.