So many people worldwide are home and cooking and I love seeing photos of my recipes from all over the world, so please say where you're from – include yourself in the photo too! (I post these manually so you won't see it right away.) Use this link to send your photo: YourPhotos@JennyCanCook.com
CATHERINE (from Canada) MADE MY CHICKEN POT PIE VARIATION
"Thank you for your wonderful cooking videos!! Any chance you are considering releasing a new cookbook?  I really hope so!! There is nothing like a great cookbook to page through with a cup of tea ? I made a variation of your chicken pot pie last night for dinner and absolutely love your pastry recipe! I didn't have chicken, so I substituted a 418g can of Salmon, and instead of carrots I added one leek (wish I had had fresh dill).
I put the pastry on the bottom, added the filling and topped the pie with potatoes (plain) that I mashed with some ground pepper and cooked for 40 mins at 400 degrees.  I covered the mashed potato (left the crust exposed) with a piece of foil I folded into a round shape for a portion of the cooking time than removed it.  Got the idea from your suggestion for protecting the pie crust in your pumpkin pie video.  In the last 5 minutes, I topped the potato crumble with a mixture that had a drop of olive oil, 2 tbsp of panko bread crumbs and 1/4-1/3 of a cup of grated parmesan cheese, and a sprinkle of cayenne pepper. It was delicious, your chicken pot pie sauce and pastry recipes are fantastic!!  And so versatile!!
My family can't wait for me to make your chicken pot pie.   I plan to make it soon.  While we were eating, we came up with another variation of your pot pie dish.  When we have left overs from our next turkey dinner I will make your chicken pot pie sauce, (substitute the turkey for the chicken) put your pastry at the bottom and top the pie with the left over stuffing.
I made your Lemon Brownies on Easter weekend and they were delicious.  My daughter is a lemon lover, and this is a wonderful new dessert for our family to have.  Thank you!!  Next recipe – I plan to make your cabbage rolls.  I have two heads of cabbage in the fridge ready to be used.  I have never made cabbage rolls before, but after watching your video, I am no longer intimidated. Love your clear, easy to follow instructions. Fantastic recipes! ~ Catherine, Toronto, On."
– I'm glad you're enjoying my recipes. Thanks for all the details and good luck with the cabbage rolls! –  jenny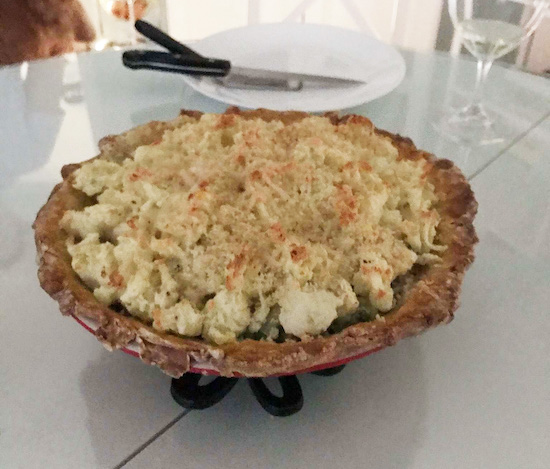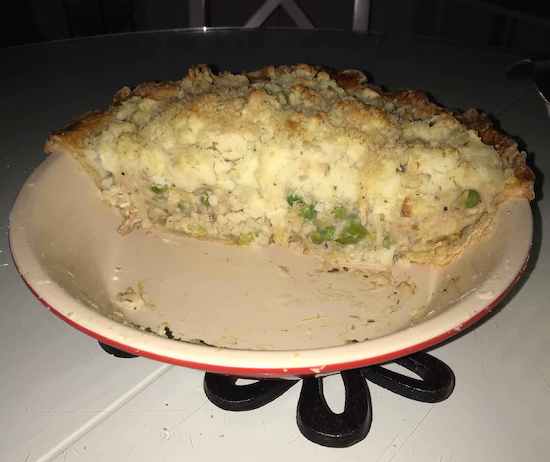 MELINDA MADE MY LEMON BROWNIES
(no message)
– Thank you for the luscious photos and the personal hand-held touch. –  jenny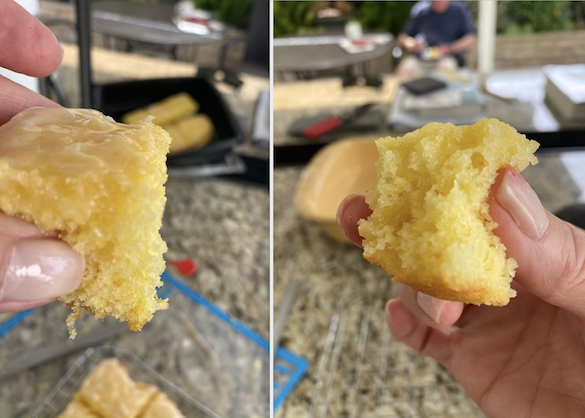 WILLIAM MADE MY NO KNEAD BREAD
"My first ever loaf. Thank you."
– Congratulations and enjoy. Thank you for the photo. –  jenny
LYNN (from Texas) MADE MY PAN PIZZA & ENGLISH MUFFINS
"LibraryLynn – Houston, TX – 2nd try using parchment paper with sticky old cast iron pan. Worked well, was still crisp and delicious even though temps were reduced a little bit. Double Yum! Thanks Jenny."
– I'm glad you worked it out and clearly, it was worth the effort, and your English muffins look perfect. Thank you!  –  jenny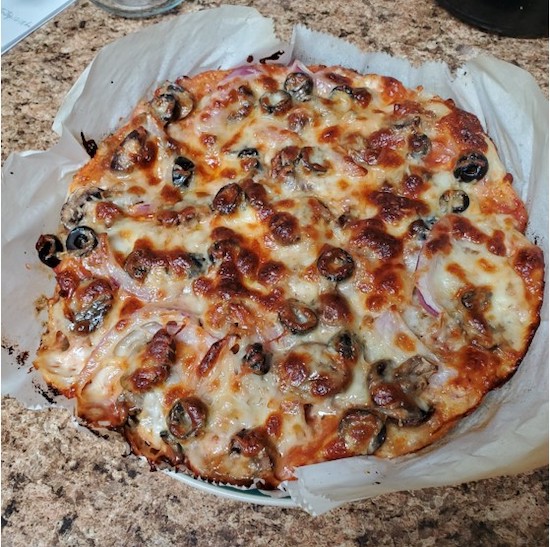 I made these a few weeks ago…so easy and delicious.  A friend of mine who is a chef said they looked just perfect!  I pass your website on to the cooks I know.  LibraryLynn – Houston, TX