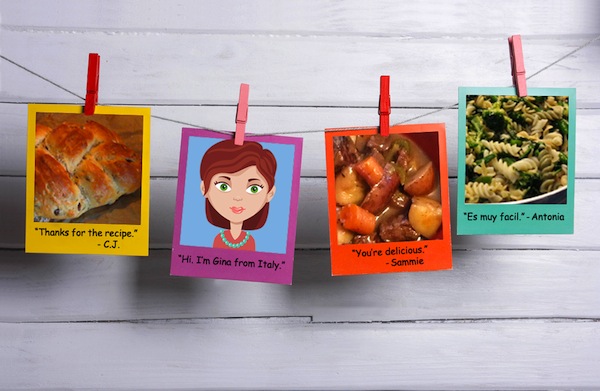 My recipes have gone international! I never expected that my recipes would be seen by people all over the world. I love it! You're all seeing ME so now… I want to see YOU! I'm looking for pictures of my website visitors, and pictures of any of my recipes you've made. Nothing elaborate – just a snapshot will be welcome. The food doesn't have to be fancy… and neither do you. Maybe I'll post a picture of me in the kitchen when I'm not shooting a video! 🙂
I've had visitors here from over 170 countries. Who knew there even WERE 170 countries?! I can't believe it! Look at the list…
Canada, United Kingdom, Australia, Singapore, Malaysia, New Zealand, Philippines, Germany, South Africa, South Africa, India, India, Indonesia, United Arab Emirates, Thailand, Brazil, Saudi Arabia, Japan, Ireland, Hong Kong, France, Mexico, Spain, Greece, Sweden, Italy, Pakistan, Israel, Belgium, Norway, Lebanon, Denmark, South Korea, Kuwait, Switzerland, Malta, Austria, Portugal, Trinidad and Tobago, Jordan, Romania, Puerto Rico, Qatar, Turkey, Poland, Taiwan, Egypt, Vietnam, Russia, Costa Rica, Argentina, Kenya, Slovenia, Guam, Bulgaria, Croatia, Cyprus, Hungary, Latvia, Barbados, Brunei, Finland, Bahamas, Jamaica, Bangladesh, Dominican Republic, Morocco, China, Czech Republic, Colombia, Ecuador, Georgia, Sri Lanka, Nigeria, Chile, Ukraine, Iceland, Oman Estonia, Peru, Bermuda, Lithuania, Venezuela, Bolivia, Serbia, Belize, Ethiopia, Uganda, Bahrain, Iran, Luxembourg, Algeria, Cambodia, Palestine, Uruguay, Zambia, Guatemala, Marshall Islands, Macedonia, Slovakia, Aruba, Panama, Tanzania, U.S. Virgin Islands, Botswana, Fiji, Grenada, Iraq, Macau, Mauritius, Namibia, Tunisia, Albania, Gibraltar, Cayman Islands, Mongolia, Nepal, Suriname, St. Vincent & Grenadines, British Virgin Islands, Honduras, Myanmar, Northern Mariana Islands, Maldives, El Salvador, Antigua and Barbuda, Ghana, Saint Lucia, Malawi, Kosovo, Cape Verde, Saint Kitts and Nevis, Kazakhstan, Syria, Zimbabwe, Angola, Mozambique, Papua New Guinea, Caribbean Netherlands, Bhutan, Belarus, Guernsey, Greenland, Guadeloupe, Haiti, Norfolk Island, Nicaragua, Paraguay, Solomon Islands, Senegal, Anguilla, Armenia, American Samoa, Curaçao, Dominica, Faroe Islands, Jersey, Libya, Martinique, Réunion, Rwanda, Seychelles, St. Maarten, Swaziland, Turks and Caicos Islands, Togo, Vanuatu, Yemen.
I'm honored that so many people like my cooking and especially when you send in a photo of one of my recipes that you made. I love seeing those pictures and I know it helps other home cooks see how things will turn out. And I would love to see pictures of you too. Who are you? Where are you from? What did you make? How did it turn out?
Please send your picture to: YourPhotos@JennyCanCook.com
UPDATE: While we build the new scrapbook, some photos will be posted below….
"Hi Jenny from Palm Desert, Ca – love your videos and your simple recipes. I use to watch you when you were on tv. Always wondered what happened to you until I found your website. love you and thanks for sharing!  Paula Rose"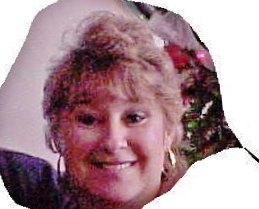 __________________________________________________
"Hi Jenny, I was so happy to find your videos on YouTube and now your web site. I just  discovered the no knead technique (I am not very techy and not computer literate) and then your faster way to make bread. As you can see, it turned out beautifully! Thank you for sharing your love of cooking and your  sense of humor. You have inspired thousands of people to get into the kitchen and make some good ,healthy food.  The picture of me was taken last year with my beloved Lhasa Apso, Yoda Cassanova. He died in August and I kind have been cooking a lot to get through my sadness. Blessings to you, Terry Flagg"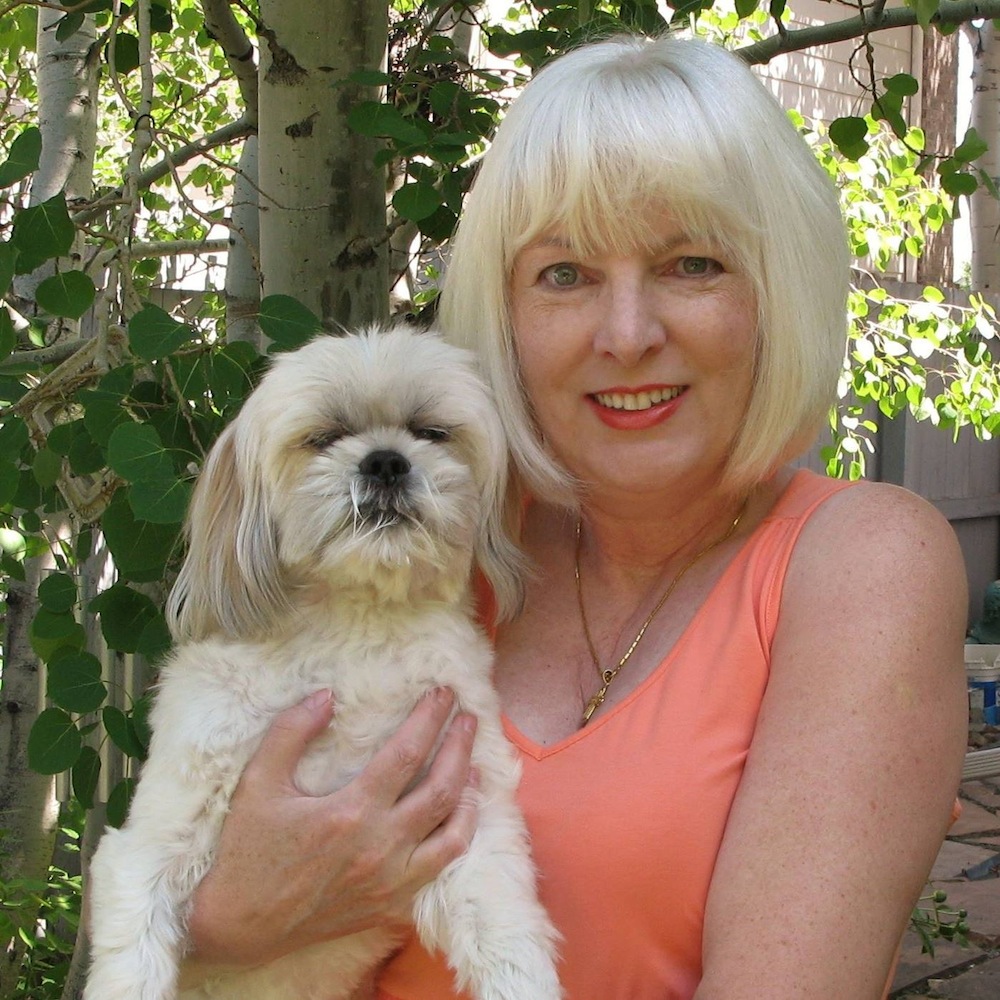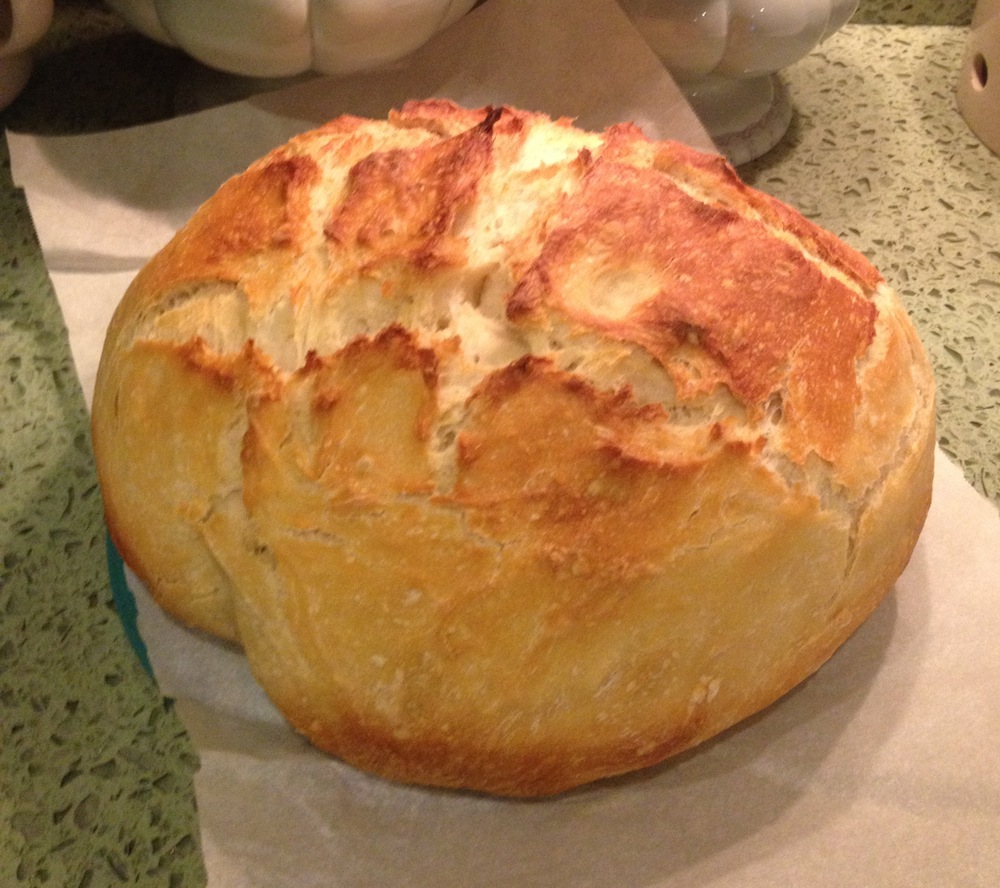 __________________________________________________
"Hi Jenny, Here is a photo of me – Paula from Brussels, Belgium. Just love your blog and especially the videos. Best wishes and take care. Paula"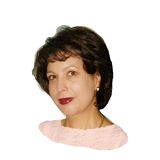 __________________________________________________
" Jenny, I'm from central Minnesota.  I love your YouTube videos and your blog.  I made Pierogi thanks to your helpful tips and also golumpki.   I also cook outdoors in most any kind of weather." ~ Tom Schutta