I love it when you send me your photos! Send your picture to: YourPhotos@JennyCanCook.com
RIA  MADE MY DONUTS
"Hi Jenny. Thank you for sharing ur donut recipe. It taste much better when u fried them. So soft n fluffy. Event husband say, that my donut taste like a pro! Hahhaha…tq so…much!! Ria (Singapore)"
BONNIE  MADE MY SIMPLE WHOLE WHEAT BREAD
"Hi Jenny, I decided to make your simple whole wheat bread instead of remake again the easy white bread, I've used this time newly bought yeast and the bread came out nicely, so you're right. Best regards, Bonnie"
AMY  MADE MY "TUNNELS OF CINNAMON" BREAD
"Jenny – I have made so many of your recipes (golabki, perogi….) but this one takes the cake. It is so easy AND so beautiful. Thank you!"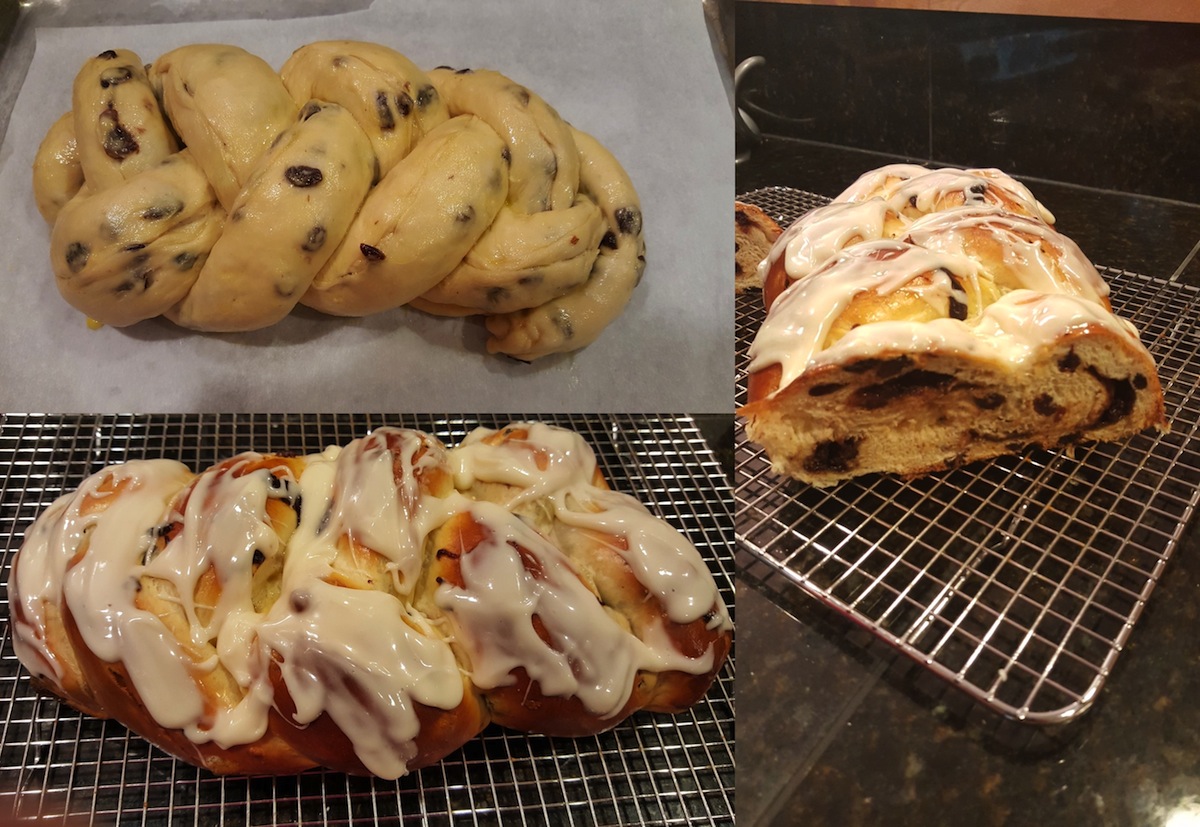 DESA-RHEA MADE DOUGHNUTS
"Hello! I made donuts, however I fried them in coconut oil. Added cinnamon and a dash of pumpkin spiced. Dusted some of them with powdered sugar and the others I made a vegan cream cheese. Thank you for being my cooking inspiration :)"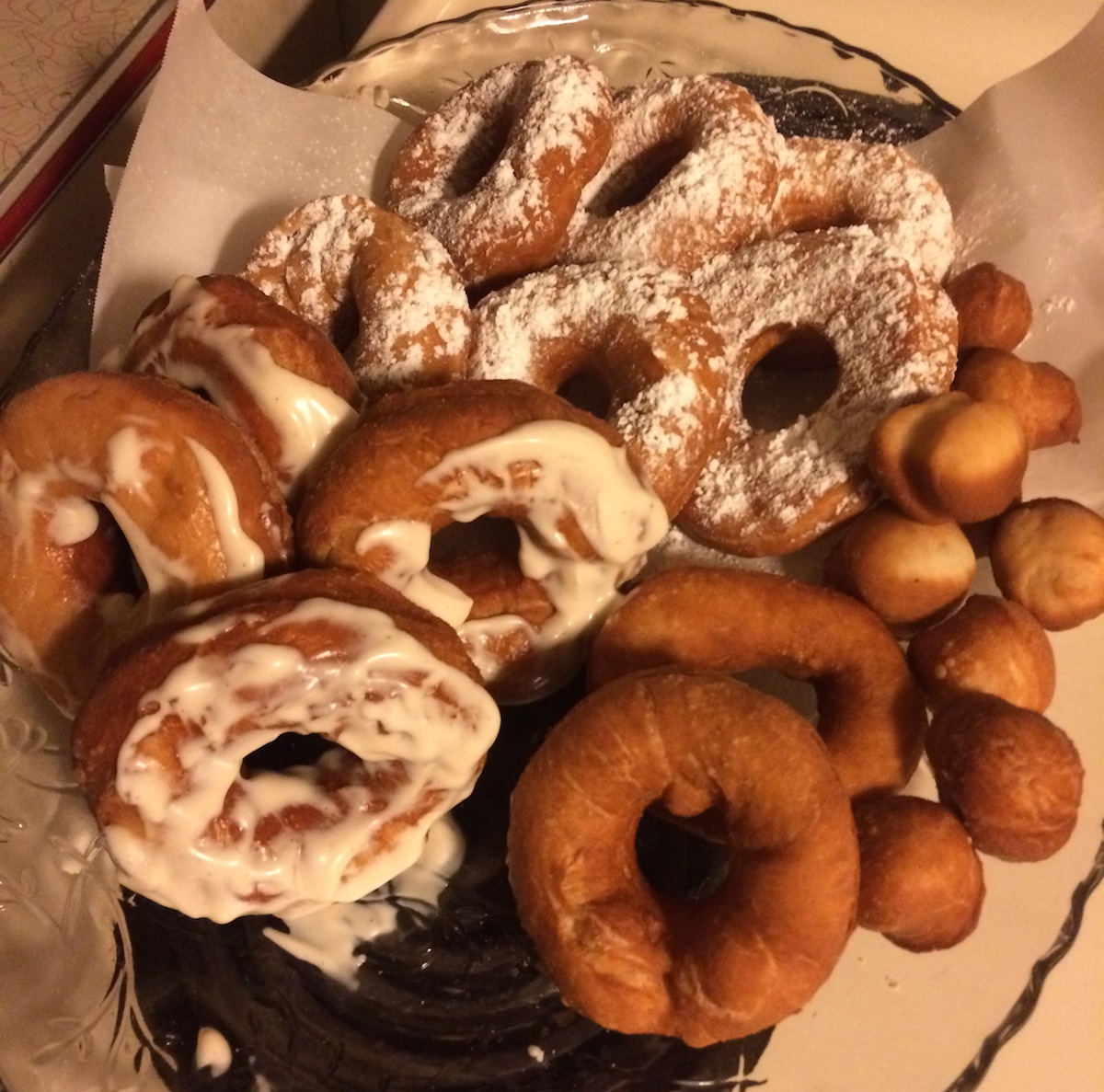 AFSHAN MADE MY WHOLE WHEAT BREAD
"Amazingly beautiful"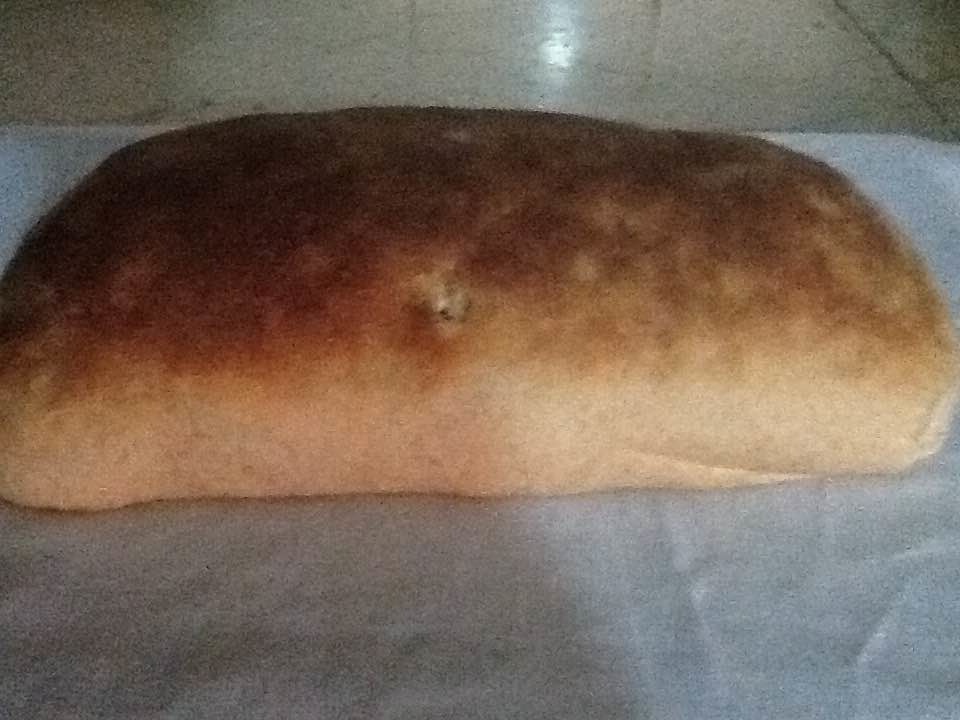 BONNIE MADE MY EASY WHITE BREAD
"My unsuccessful fast & easy white bread, always work well with your recipe, 1st time went wrong, believe I made some mistake ?!"   *Bonnie, it looks like your pan is too big so the loaf did not rise up. It should be 8 1/2 x 4 1/2-inches. – j.j.
GRANDMAMA MADE MY CINNAMON ROLLS
"Oh what a delicious breakfast we had today, Jenny! Thank you for your delicious cinnamon roll recipe! Your pretty photography in your cookbook inspired me to find a pretty setting for the rolls."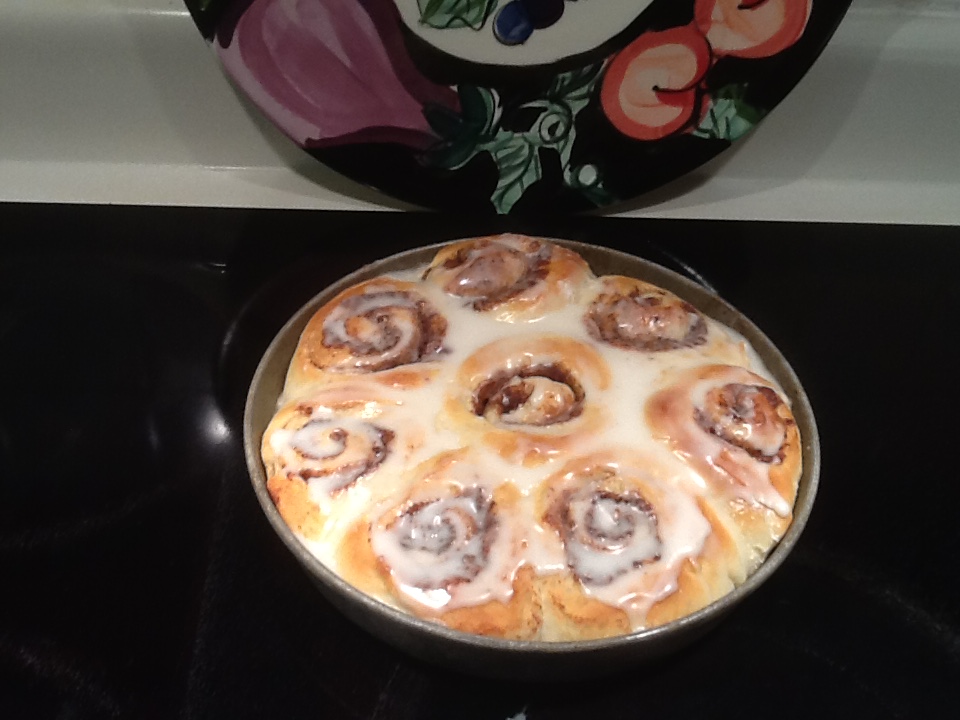 DESA-RHEA MADE MY NO KNEAD BREAD
"I love it! Thank you for this recipe. I tagged you on Instagram as well. This is the easiest bread I've made to date!! I love your videos too- let us know when you will hold a live cooking show, I'd pay to come see that!  – A young fan xoxo"  *Desarhea, how did you make it in a loaf pan? Did you cover it? Please let us know – you can respond on the recipe page (click here) – thank you. – j.j.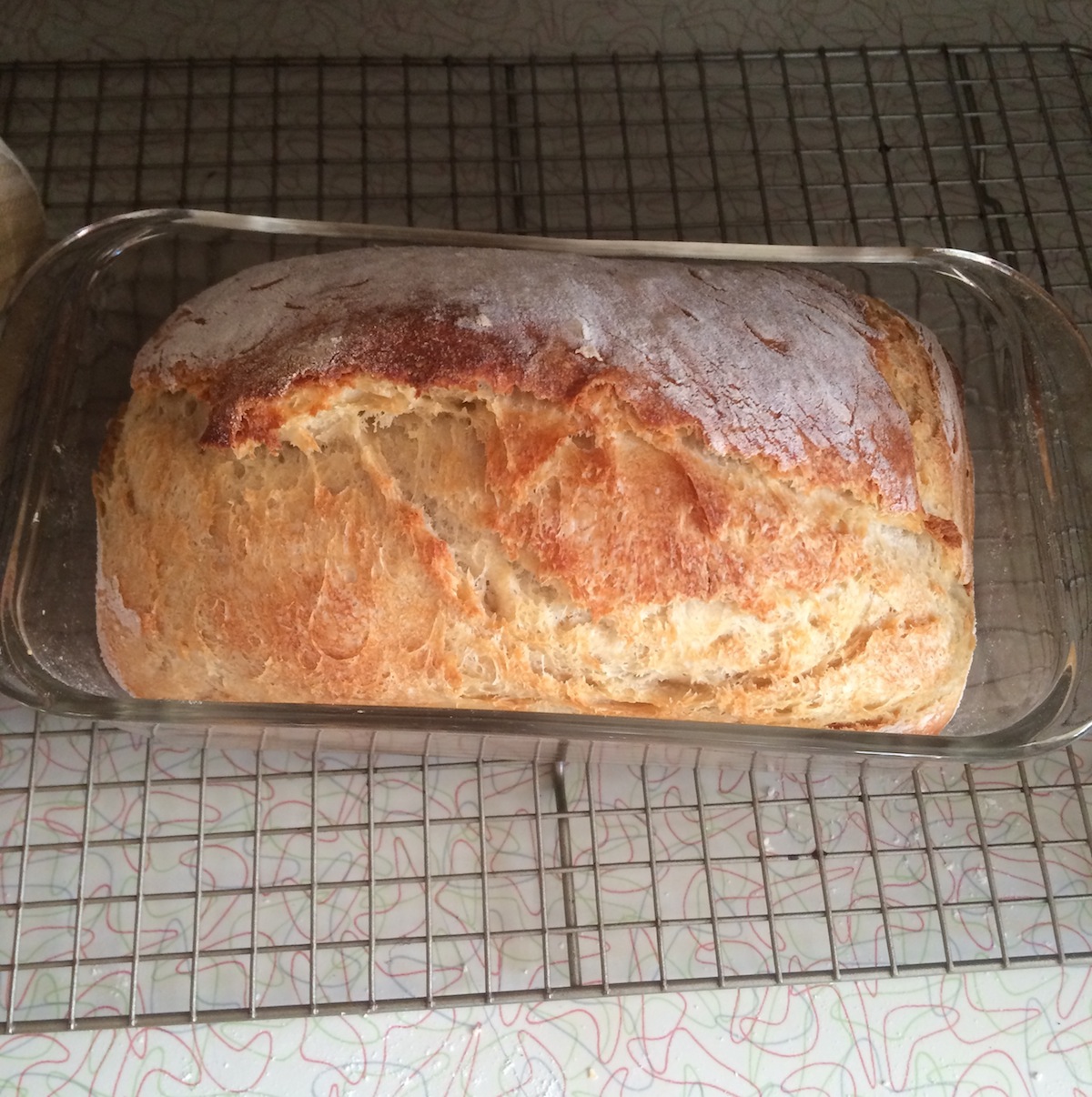 FARRIN MADE MY GROWN UP MAC & CHEESE
"This was delicious!! We couldn't find purple cauliflower so we had to use white and do you know the calorie content? I'm using my fitness pal to loose weight and I'm not sure how to enter it."  *I'm sorry I do not know the calorie content but I know it's less than most recipes because it uses reduced fat cheese and 1% low fat milk. – j.j.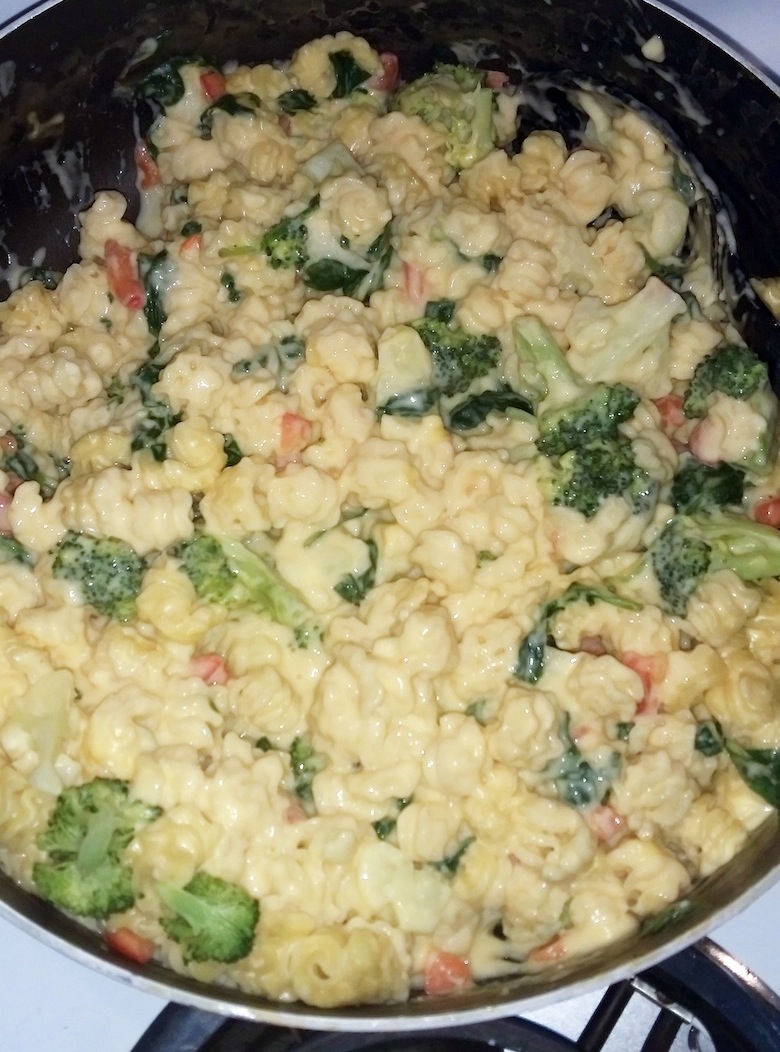 "FULL NAME" MADE MY TORTILLAS
"Hi Jenny, I made your homemade tortillas twice already and each time they come out wonderfully. These are the best I have ever tasted and are very easy to make. My family likes them very much, too. Attached is a picture of a batch that I just made. Thank you for sharing this wonderful recipe, and like you said in the video, I will never want to buy store tortillas again since I can make my own. thanks again.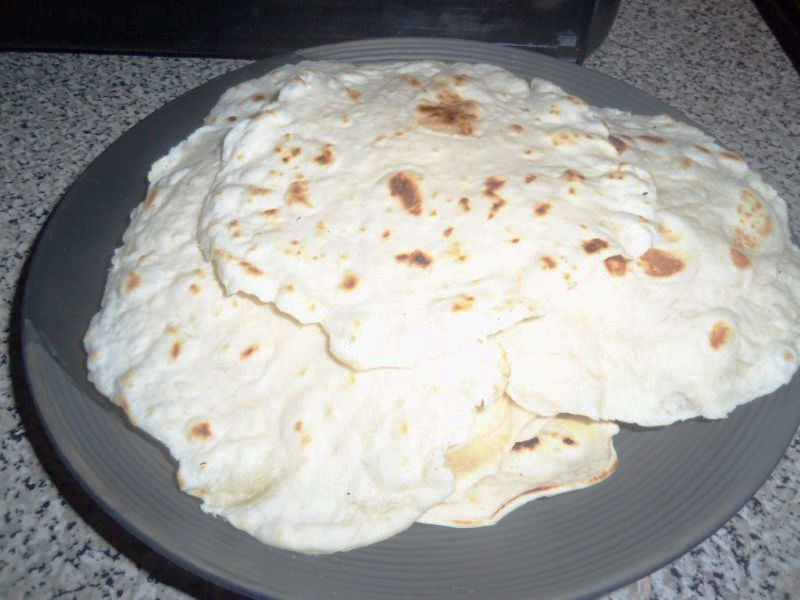 BONNIE MADE MY…. WOW!
"Wow…new recipe..no knead multi-grain bread… will be busy again coming week
Just want to let you know that beside the cinnamon-raisin bread I made last time, I made also your
1) Pepperoni pizza, I add more variety of toppings …easy &  delicious
2) No knead crusty rolls ( I added mozzarella cheese filling & sesame topping)..super
3) Strawberry cake … Sort of dairy or milky taste not my favorite but my family like it
4) No knead fruit & nut bread…yummy
5) Fall-off-the-Bone ribs ( I suggest for those who cannot eat hot spice food better eliminate some chili powder or change spicy mustard to mild mustard as 7 out of 10 of my friends claimed too spicy hot for them – I & other 2 members love the spice taste) Instead of throw away the gravy from the pan before putting BBQ sauce. I kept the gravy and use for marinate chicken wings next day & top with leftover BBQ sauce … also nice
6) Potato Gnocchi with pesto sauce ( forget to make photos)
Thanks Jenny
*Bonnie, the ribs should not be spicy so please check to make sure you didn't use "powdered chili" because chili powder is a mild combination of spices, while powdered chili is very spicy. And thanks for the wonderful photos!! – j.j.
ADOLPH MADE MY FASTER NO KNEAD BREAD
"hi jenny,here it is your no knead bread, I am so glad that I found your web site so far all your recipes work for me.i found a dutch oven pot at home sens in Ottawa ont. for 39 dollars,it`s doing a great job. next I will try your no knead multy grain bread .greetings from Canada (smokedinpeace)"
ALEXANDRA MADE MY FASTER NO KNEAD BREAD
"Hi Jenny! I made your crusty bread/rolls, and even added rosemary/black olives in one of the loaves and it was fantastic! This is a go-to recipe for me now and I can't help but share it with everyone! Thanks again, Alex (from Toronto!)"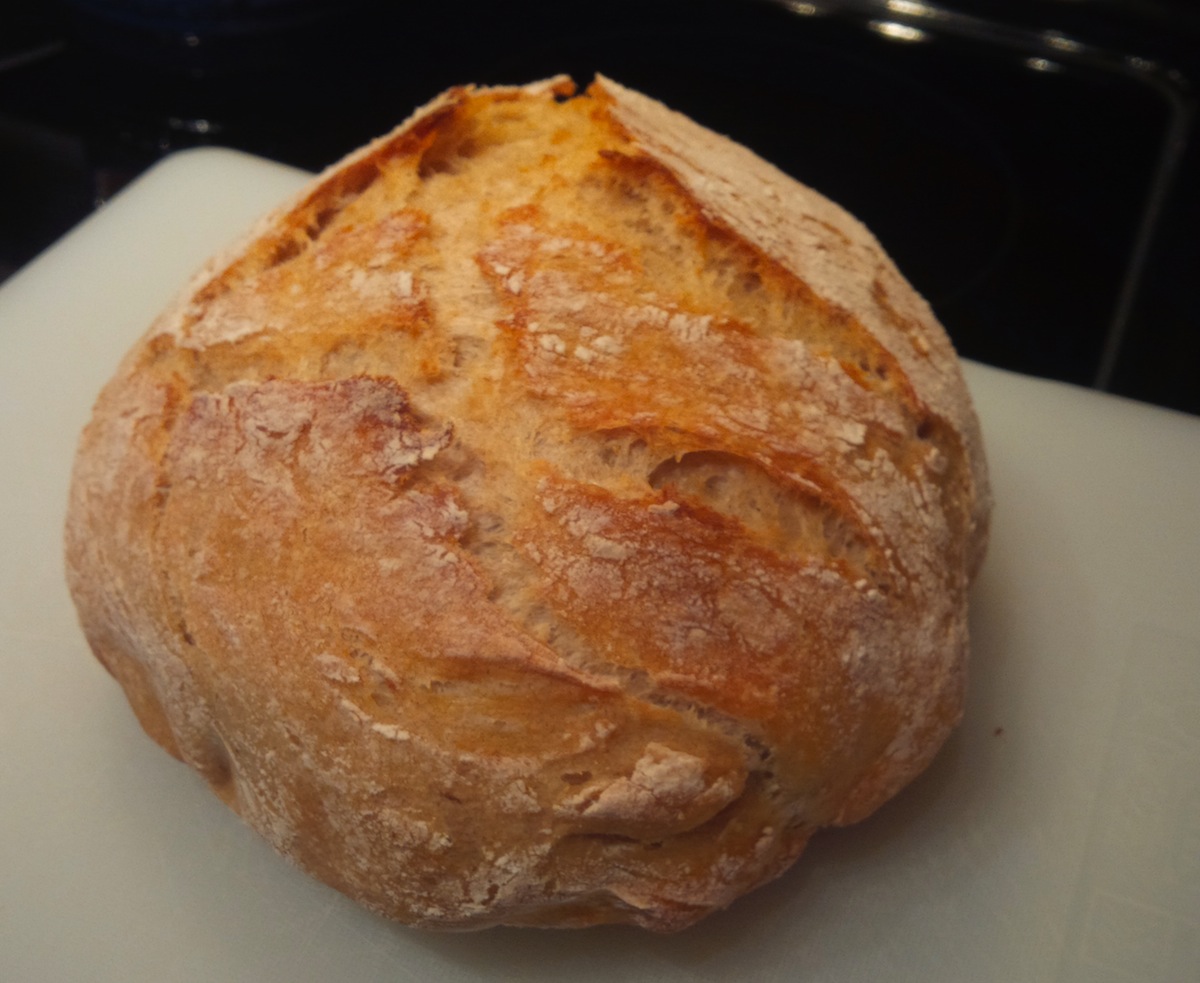 DEBRA MADE MY EASY ONE-BOWL CHOCOLATE CAKE
"Your chocolate cake, just out of the oven."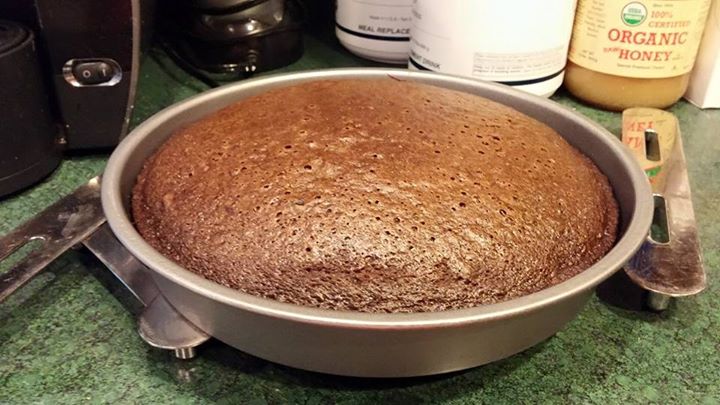 MARIANNE MADE MY EASY BAKED ZITI
"We LOVED this! Easy, tasty, plenty for tomorrow! Now we will fall into a pasta-induced stupor. Thanks!"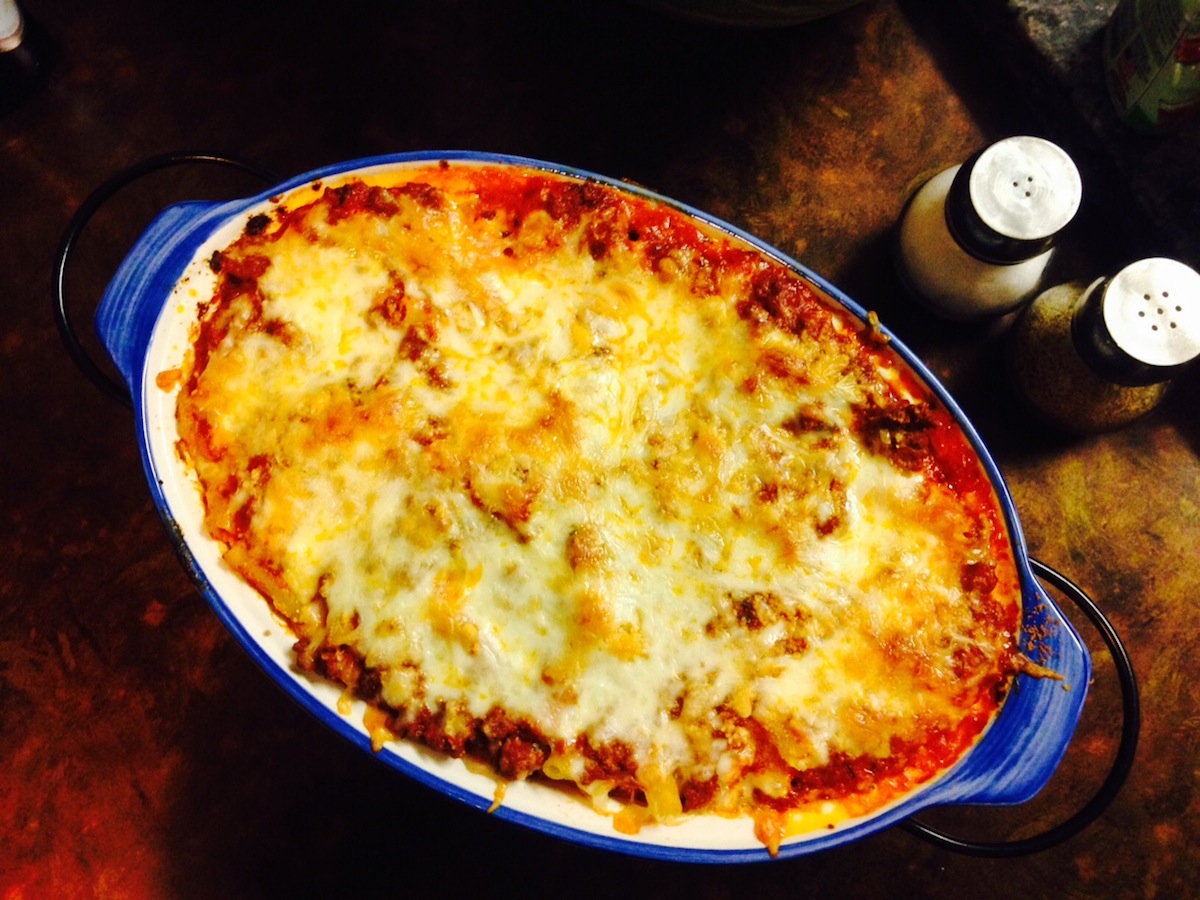 VANESA MADE MY SIMPLE WHOLE WHEAT BREAD
"Hi Jenny, here is my whole wheat bread loaf. Finally a recipe that doesn't taste like cardboard. "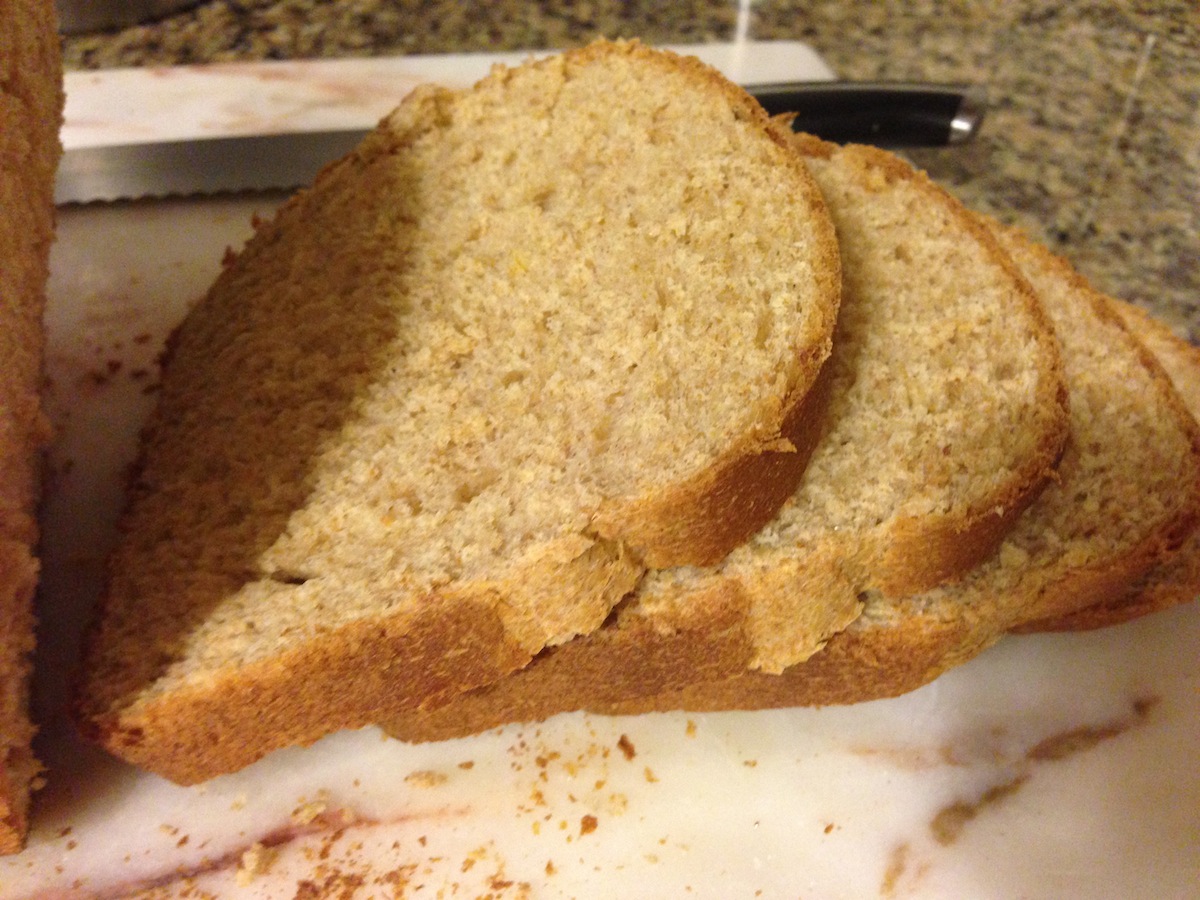 ALLEN MADE MY FALL-OFF-THE-BONE RIBS
"Hey Jenny! Here is my latest rendition of ribs! Our guests loved them!"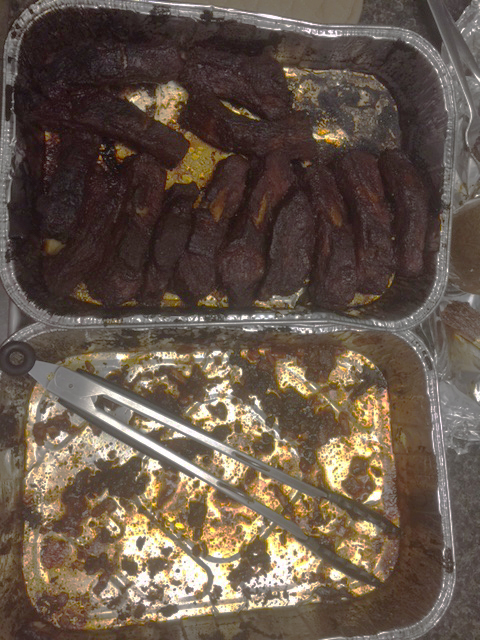 SHAE MADE MY FALL-OFF-THE-BONE RIBS
"They are fantastic!"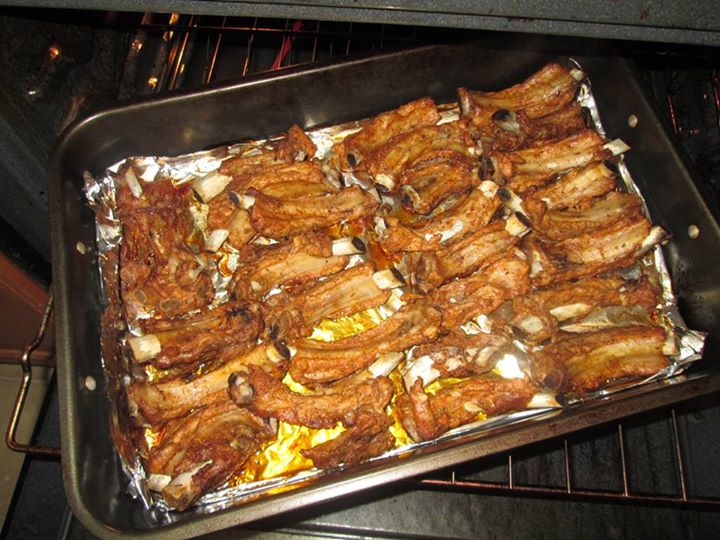 CLAIRE MADE MY POTATO PANCAKES
"Dear Jenny, I made these for the first time, and they became an instant favorite!  This recipe is truly easier than using frozen potatoes, and I had no idea raw potatoes could cook so quickly, yet be so tender.  I'm a fan now of Jenny Can Cook!"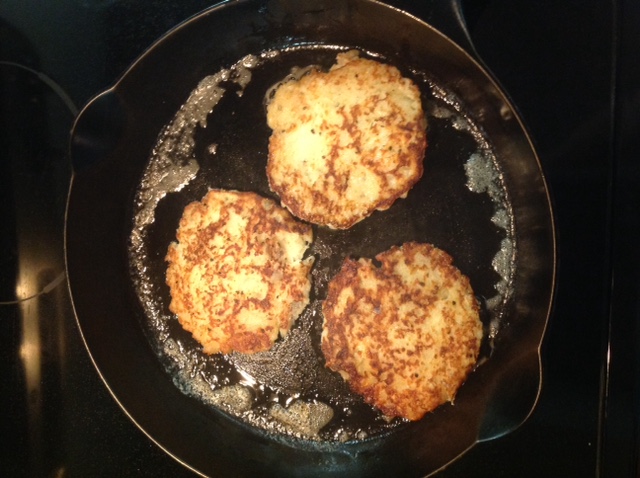 AHMAD MADE MY CINNAMON ROLLS
"they tasted wonderful, at a fraction of the cost of the ones at the mall, without milk, butter or eggs coz i'm vegetarian 🙂 thank you Jenny, you do know how to cook, I give you that  🙂 "
PATRICIA MADE MY SIMPLE WHOLE WHEAT BREAD
"Hi Jenny. I've been watching your YouTube video's for some time now and love them you are so funny, I'd love to be your neighbor ;- When I found your web site I printed off a ton of your recipes.. I've made the cinnamon rolls and they were to die for.. today I made your whole wheat bread. I've baked bread for years but always on the look out for new recipes and this one is delicious and a keeper.. the only thing I did different was used home grown honey instead of sugar and wheat I ground myself..  The bread was easy to make and the crumb is tender.. I'm sharing your link with my facebook group so  be ready for more people coming your way. Oh, I forgot, I also have made your meatballs.. in fact some are in a slow cooker with sauce for dinner tonight.. I had them already baked and frozen from another meal a few weeks ago.. their also delicious.Thanks for all the healthy recipes you've shared with us. Pat"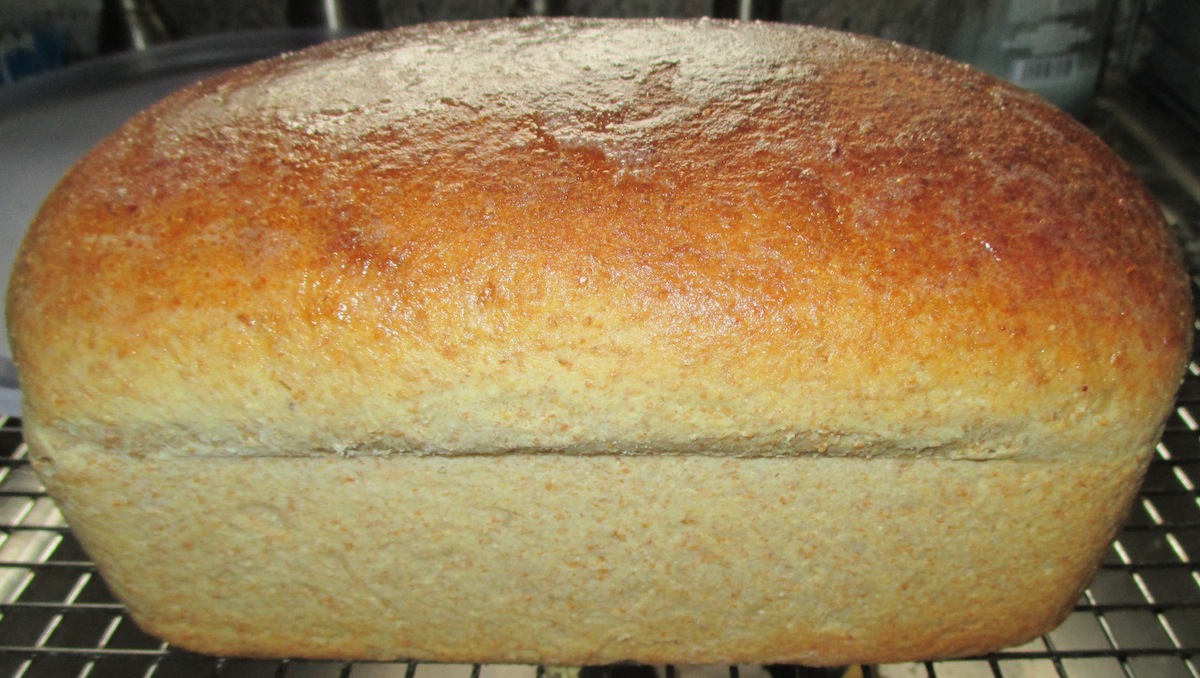 ANNE MADE MY CINNAMON-RAISIN BREAD
"ThankYou for this recipe it is so so good and easy to make a keeper! Anne Ashmore"
CHITHRA MADE MY SIMPLE WHOLE WHEAT BREAD
"My brown bread as per your recipe. Substituted 1/4 cup thick curds for egg. Came out very soft."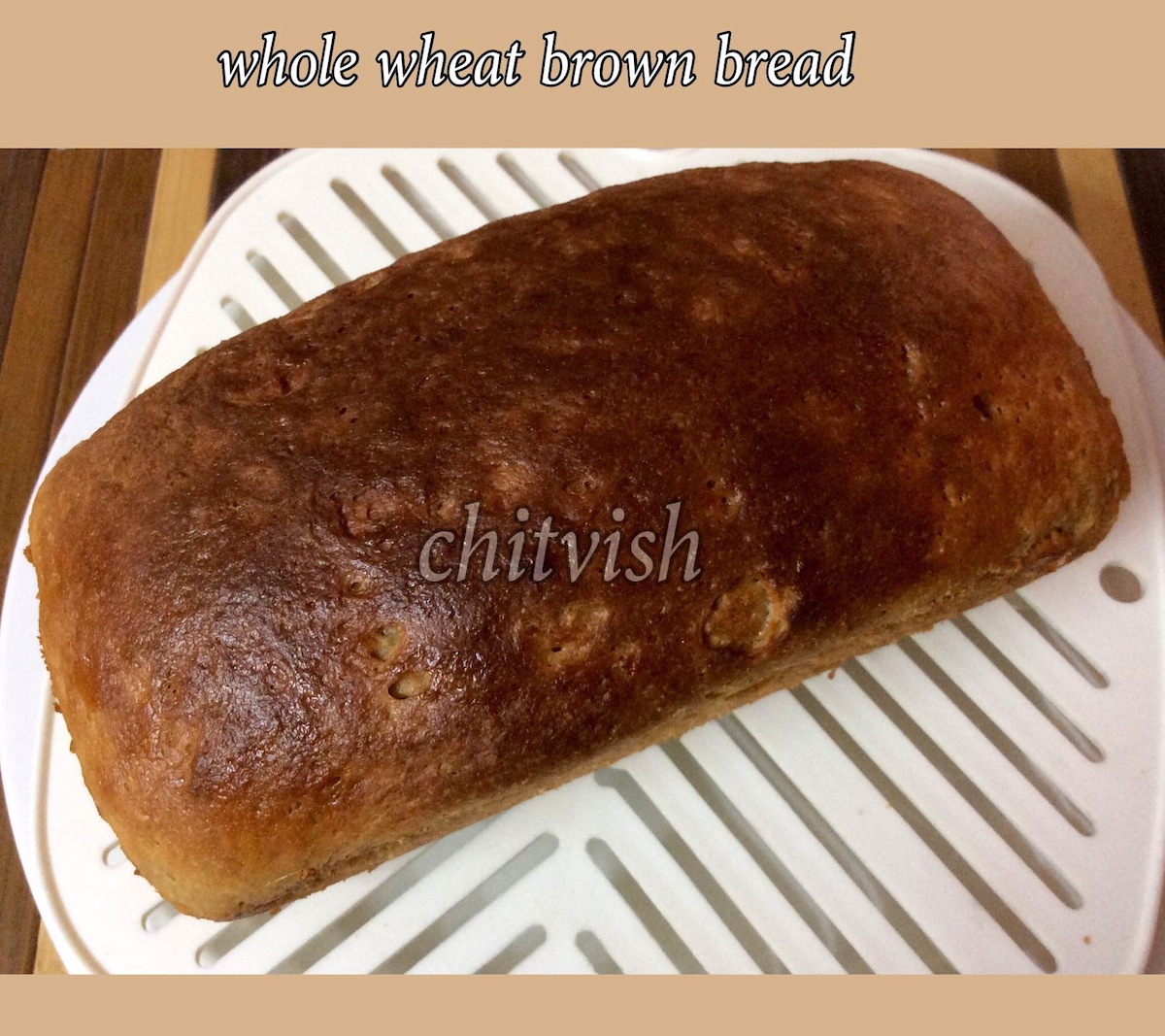 LINDA MADE MY NO KNEAD CRUSTY ROLLS
"Hi Jenny! I just made your No Knead crusty rolls. I saw it on youtube and had asked if I could bake the dough in a small bread pan. But I did it YOUR way and they are the best I have ever eaten.  I just made a pig out of myself…lol    A BLT and one with olive oil, tomato, oregano, salt and pepper (was my dad's fav). Oh and a bit of cheese! ~Linda Lamanuzzi"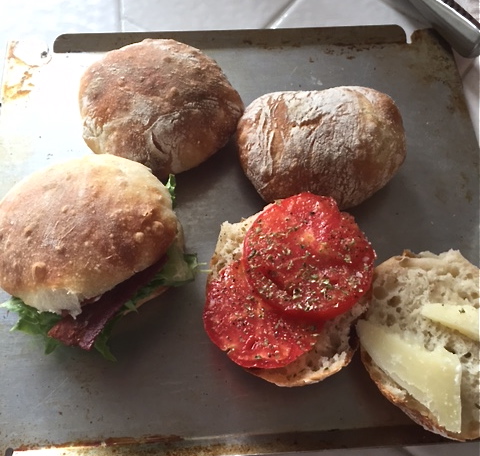 STAN MADE MY PIEROGI
"Jenny, used your recipe for pierogies and with my wife and son. My grandma Stella used to make they for me when I was a kid. Being Polish I've only myself bought store bought or ate at restaurants. There really not that hard to make except the dough was tough but wife figure a good to roll them out. Love the video had it playing on the counter top while cooking.  Looking forward to trying your Gulumkies cabbage rolls. Regards, Stan Liszka"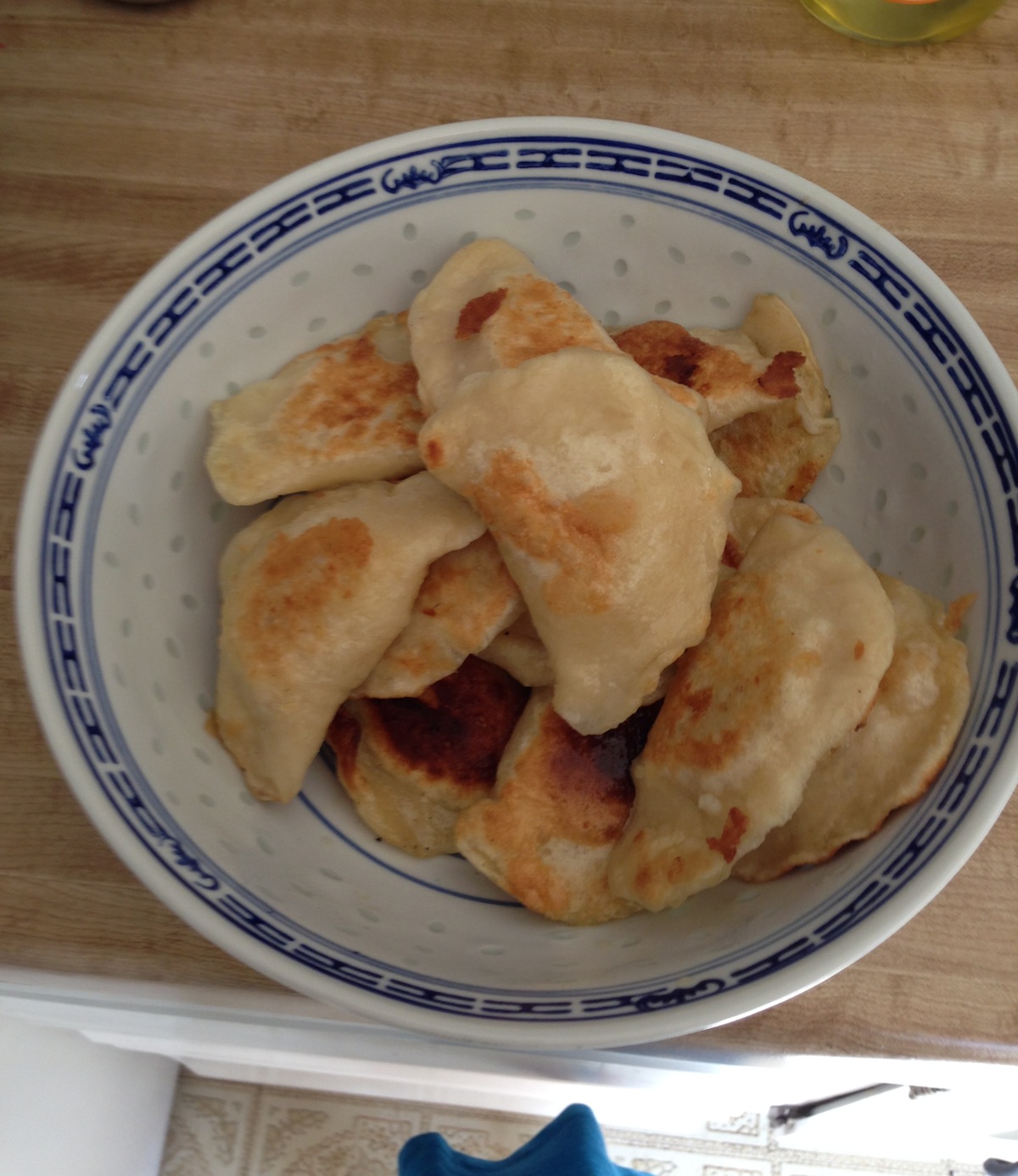 JERRY, A POLISH DISABLED VET, LOVES TO COOK
"Hi, Jenny! I'm a disabled Vet, 71 that has learned to love cooking. Being Polish, I love to eat, and my plate is dutifully clean when I get up from a meal. Buscia would be proud. When I'm not cooking, I'm tending to eight sweet dogs and 4 wonderful cats the wife and I have rescued. Life is good. Thank you for a wonderful website and great videos. Sincerely, Jerry Koszut"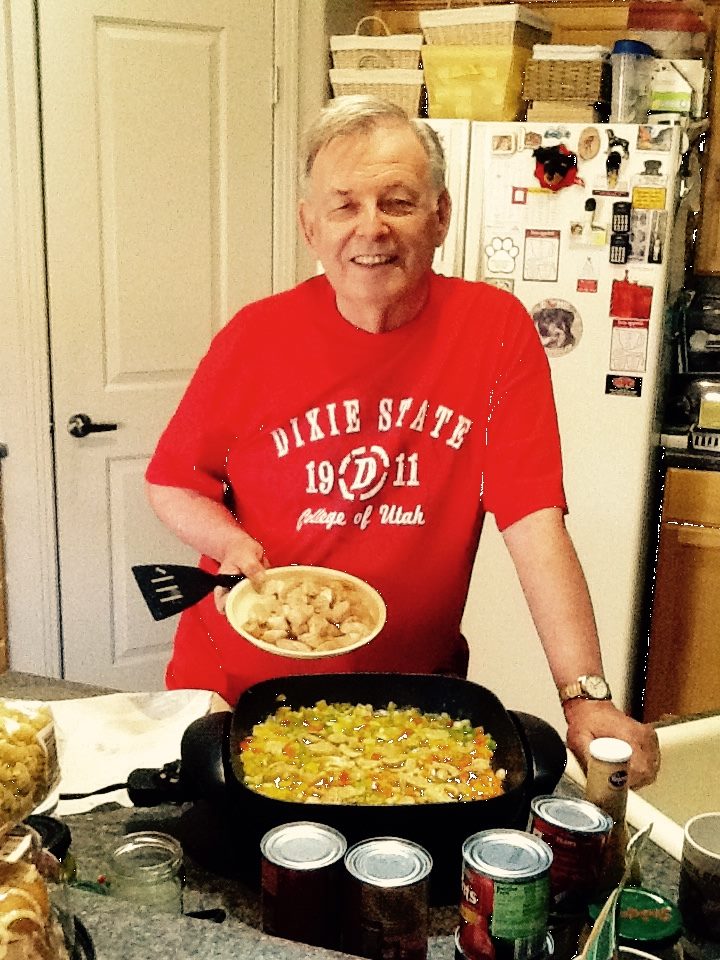 LIS MADE MY PACZKI & LEMON BROWNIES
"Dear Jenny, thank you very much for your recipes! They are tasty, easy and quick! This week I made your Poland donut-Paczki, with 3 filling : strawberry jam, custard and chocolate custard. They are so yummy! I also made your lemon brownies, which I got the compliment for my husband for making such a delicious stuff in just 40 mins!;) Keep up the good work:) Regards, Lis K, Czech Republic"
BONNIE MADE MY CINNAMON-RAISIN BREAD
"Dearest Jenny, Thanks for helping me fall in love with cooking again. With your recipes & videos I believe soon I can be a super chef. Best regards, Bonnie from Hong Kong."