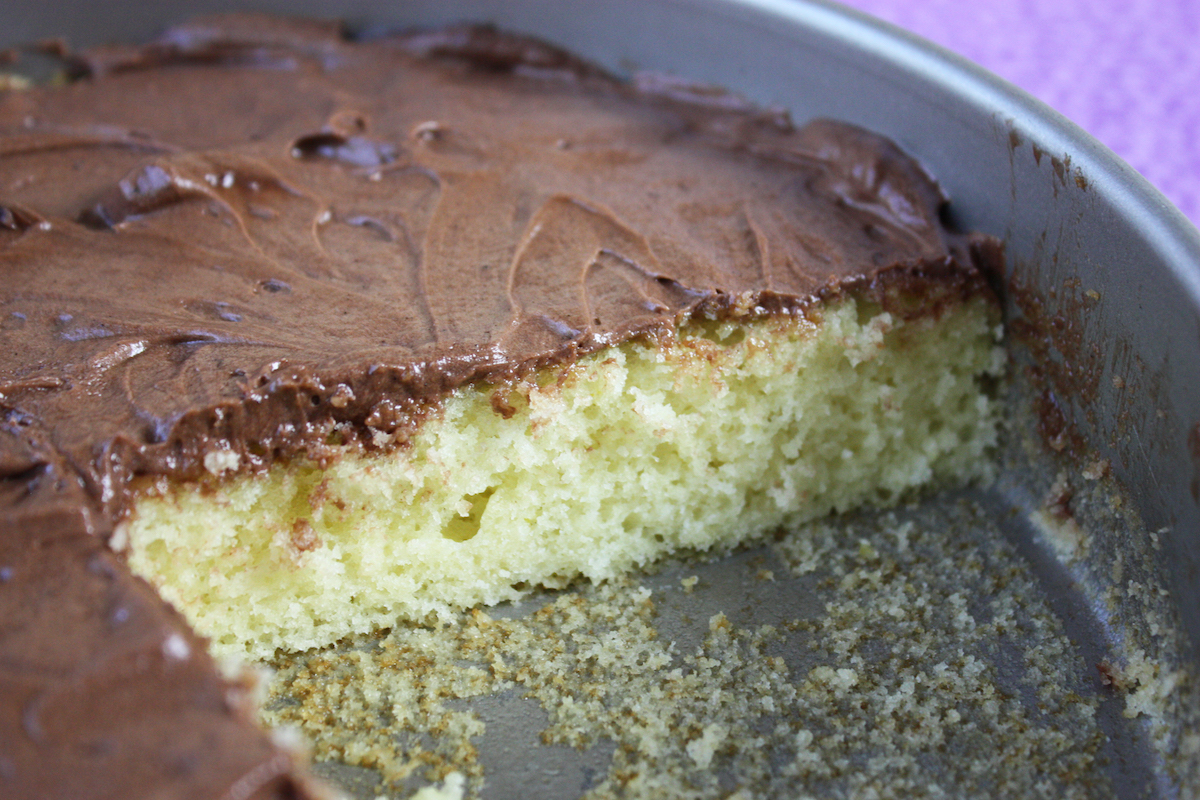 This is my go-to yellow cake, one you can make from scratch in 40 minutes. Try it with my 2-minute chocolate frosting that has only 2 tablespoons of butter. What I like the most is all the things you can do with this quick and easy recipe.
For a fast dessert, I make this cake and frost it right in the pan. It's a healthier dessert I feel good about and it really satisfies my sweet tooth. I have made it using 1% and 2% low fat milk as well as whole milk. All versions turned out great.
I have also doubled the recipe and made two cakes using two cake pans and used it for my fresh strawberry cake so now you can make my wildly popular strawberry cake with no butter at all!
The one I really love is my Boston cream cake that I make with just one 9-inch cake, which I slice across in half, fill it with homemade custard and top with a chocolate glaze. (why do they call it Boston cream pie? – it's not pie!)
One thing of note: this is a much better cake when you use a cake strip. See in the picture how the cake is perfectly flat? I highly recommend using a cake strip, also called a baking strip, whether you buy one or make your own. It keeps the edges of the cake from over-baking.  Click here to learn about cake strips.
If you want a healthier cake that's low in sugar and saturated fat, try my recipe. You can use my frosting or do your own thing with this simple, easy recipe.  Click here for the recipe. – Jenny Jones