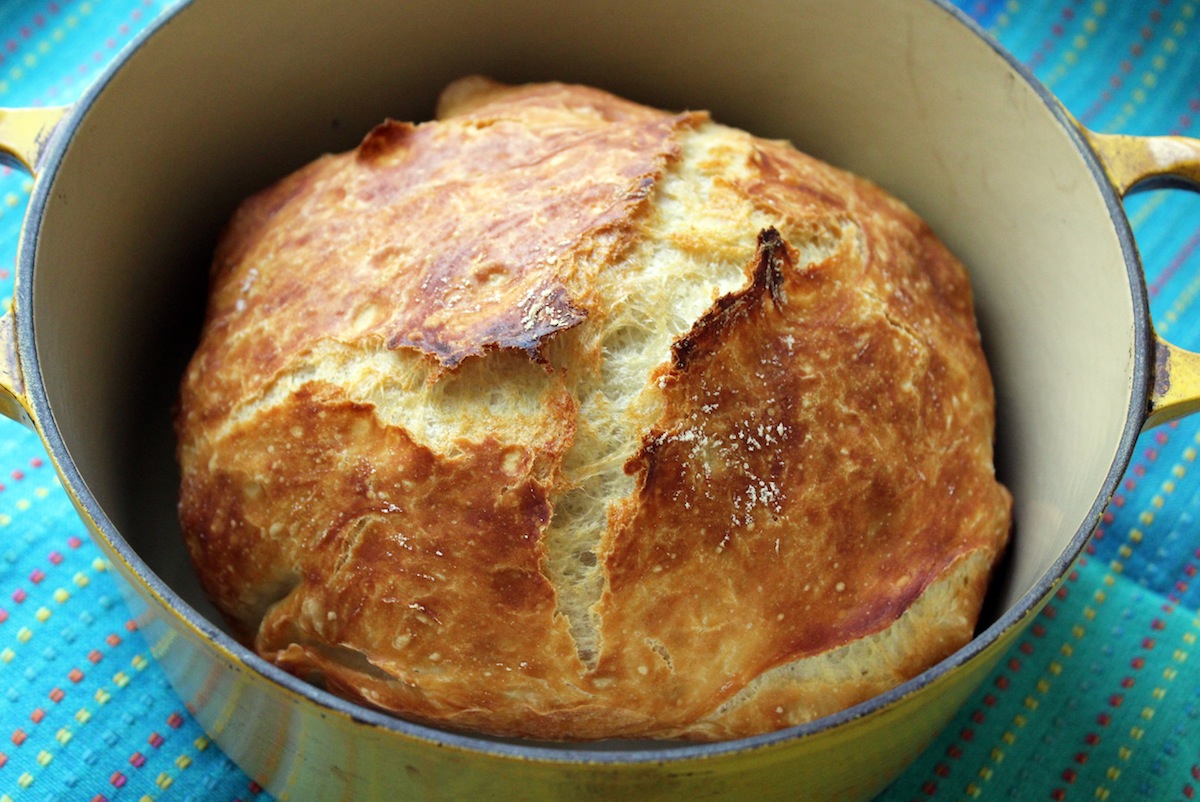 We already know that homemade bread is something to be treasured but THIS bread? This bread deserves its own category. I would call it "The Kind of Artisan Bread You Thought You Could Never Make at Home," but you can. And when you see how incredibly easy it is, you will make it just like I do… often. Even if you have never baked and the thought of baking with yeast scares you, you can make this bread. This recipe is foolproof. But you will need a Dutch oven – one that's oven-safe and has an oven-safe handle.
A genius baker named Jim Lahey invented the process of baking bread in a Dutch oven. His original method was to stir together a simple dough, let it rest overnight for 12 to 18 hours, and bake the bread the next day. Steam is created inside the pot to mimic the professional bread ovens that create steam and that's what gives bread that beautiful golden, crispy crust. I remember the first time I made this overnight bread, I couldn't believe how it turned out.
And here's the good news: It doesn't have to be overnight because with this faster recipe, you can make the bread the day you want it and it takes less then five minutes of prep. And there's no kneading!  The main difference is that with the overnight method you use cold water and with this faster method, it's hot water (up to 130° F will not kill the yeast). I'm thrilled to be sharing this fantastic and faster no knead bread. You can do this!  Click here for the recipe. – Jenny Jones
p.s. Can you make it with Gluten-Free flour? Click here.