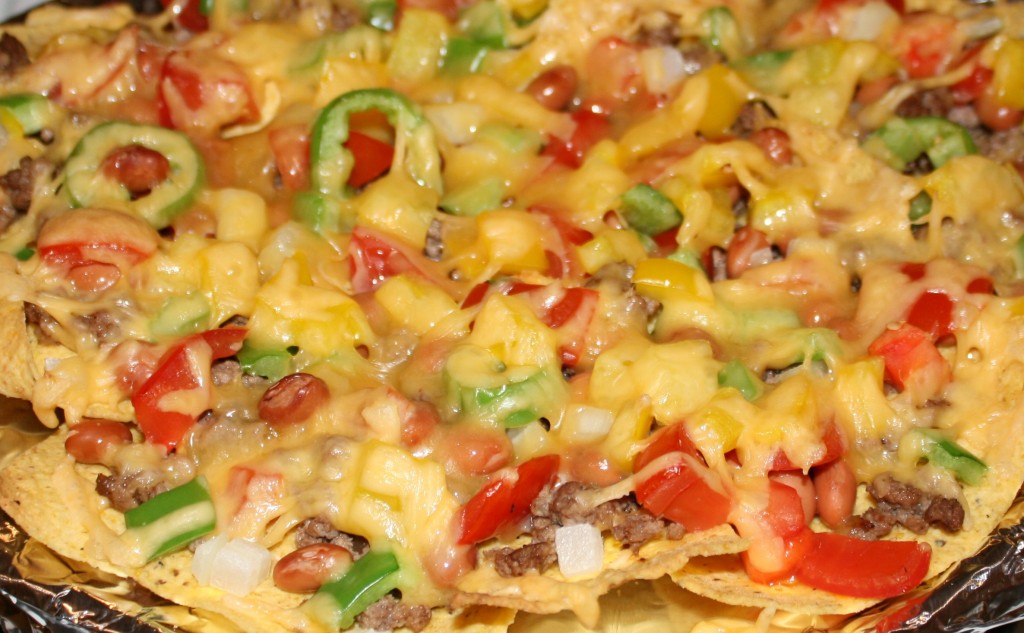 Do you spend Superbowl Sundays on the couch eating unhealthy snacks, watching guys in better shape than you play football? Is your fridge the only place you'll ever see a 6-pack? Then try what I think are the best healthiest nachos ever.
They are low fat and I use so many healthy ingredients, you can have these nachos for dinner. They take a little work but you won't feel like an over-stuffed football by the second half… you won't need a time out to take a nap… your waist band won't snap from too many chicken wings… the sofa springs won't be audible every time you sit down… you won't need double coverage to hide your stomach… your stomach won't hurt from having one turnover too many… your friends won't be scrambling to get your heart started again… your trip to the bathroom won't be third-and-long… I think I will cut back on these really bad jokes… but make sure you roll out my nachos… they are the bomb. – Jenny Jones
Click here for the recipe.
Click here for the video.