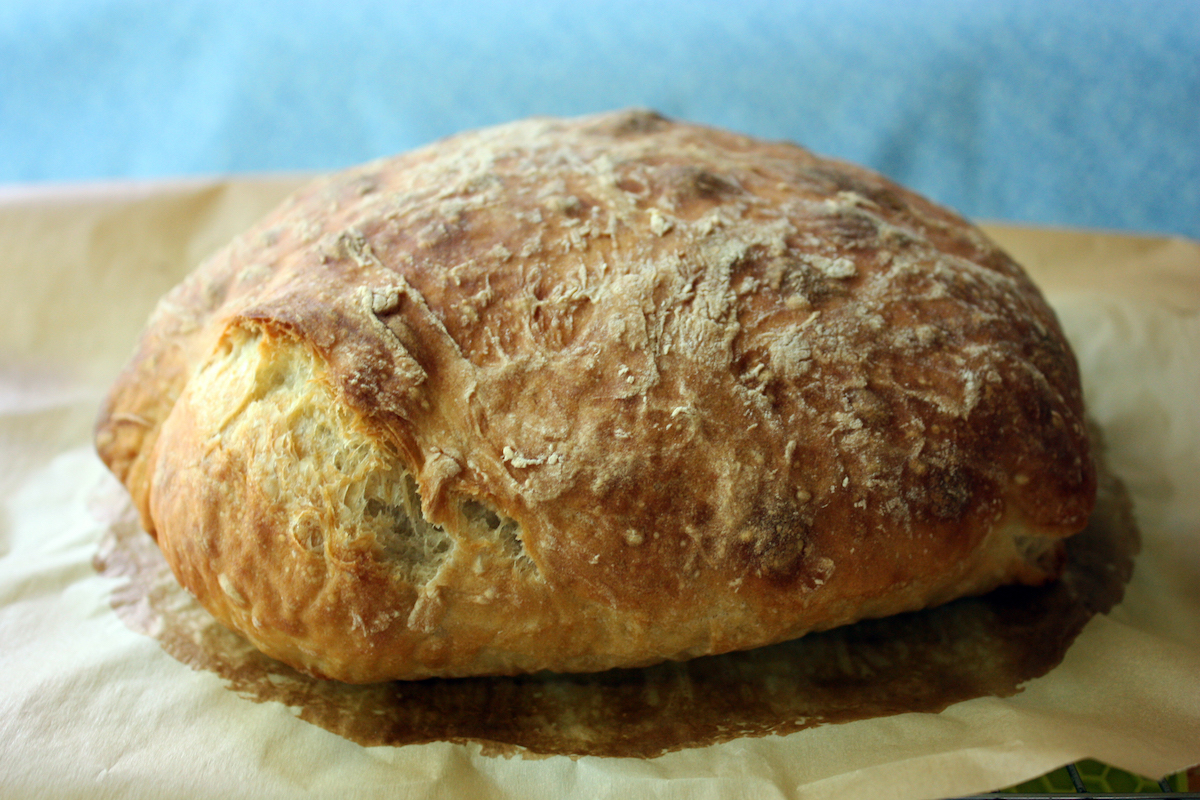 In response to the many people who either do not have a Dutch oven or find it difficult to lift such a heavy pot, I decided to try making my no knead bread on a baking pan. Well guess what? It works. It makes a great loaf that's soft inside with a beautiful golden crust. It's not quite as crispy of a crust as the Dutch oven method but it's close. It's important to find a way to create steam in the oven because steam is what makes a crispy crust. But even without steam, it still bakes up nicely but with a softer crust.
For my ciabatta bread, which needs steam, I used a disposable foil 6-cup muffin pan, which you can place beside or just below the bread.
But I also found a small 9 by 5-inch baking pan for $3.50 and a restaurant supply store and it works well too. It's what I used for this loaf.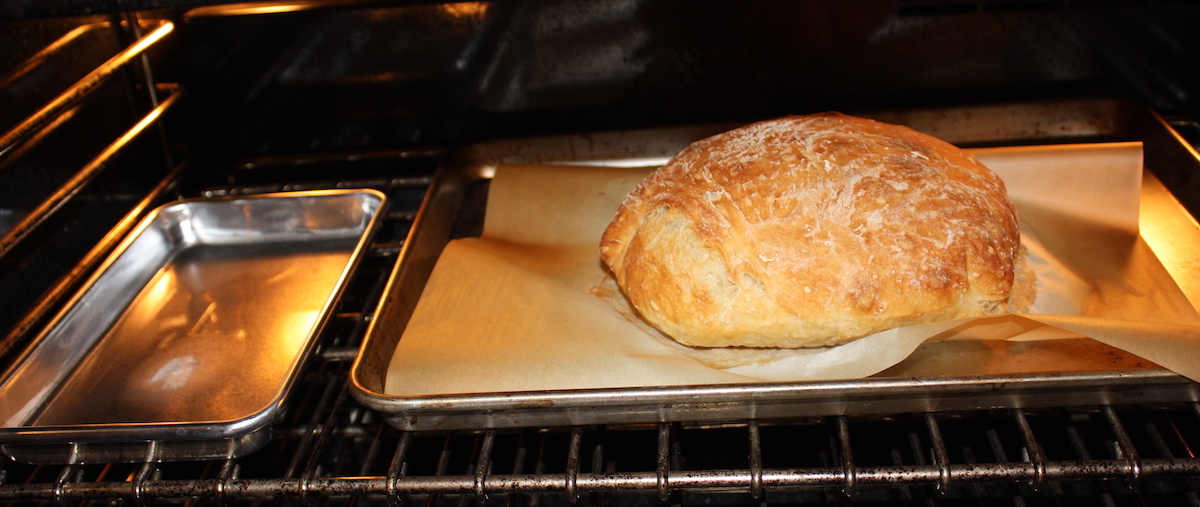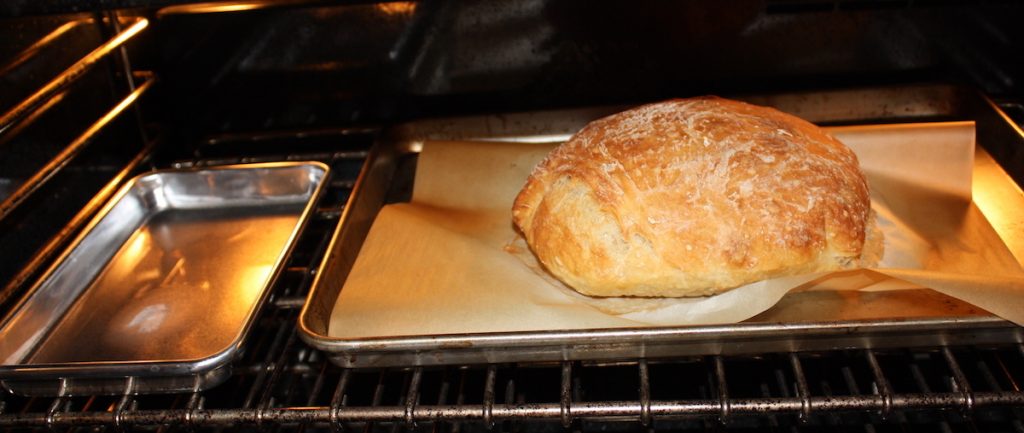 It's important to add the hot water right when you put in the bread and close the oven door right away. The steam is most effective right at the beginning. I use a metal measuring cup with a handle to pour the hot water. I hope my photos are helpful and that now, anyone without a Dutch oven can make this super easy, delicious, artisan bread. Click here for the recipe. – Jenny Jones