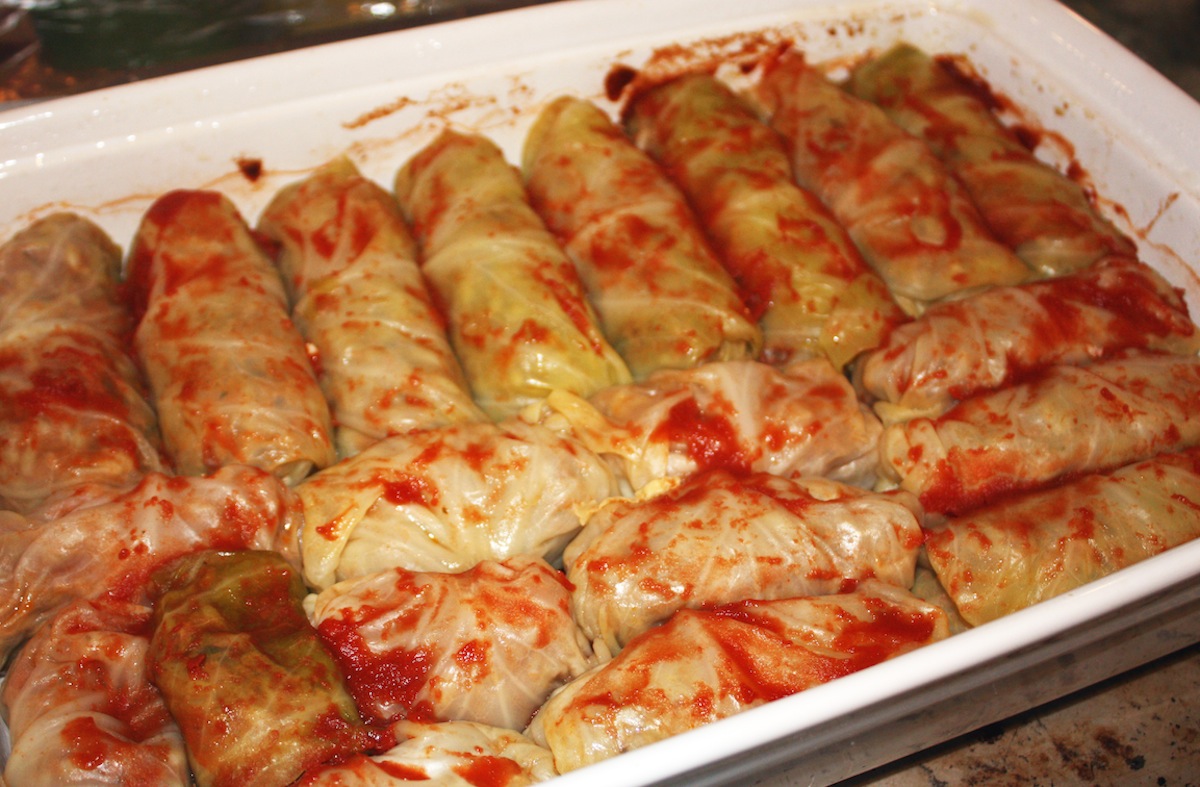 I've been craving cabbage rolls for days so I made them yesterday but I'm eating them today. They always taste better the next day so I like to make them the day before. This time the cabbage was a little small so it made twenty little bundles of goodness filled with ground sirloin, rice, tomato, and mushrooms. The mushrooms are optional but I think they add a nice extra flavor. And I like to use different liquids to pour over the rolls for baking. This time I used some tomato but other times I just use water from boiling the cabbage. I've even topped them with sauerkraut and its juice for baking and they were great.
When my dad made these we always had them with sour cream so today I browned them in a little olive oil (my dad used butter) and had them with reduced fat sour cream and yummmmm!!!! I remember my mother used to make cabbage rolls (golabki) and she even liked them cold – just stick one on a fork and there's your snack. Polish cabbage rolls is one of my most viewed videos – I never expected that. Here's the recipe.
For dessert I made my apple pie bars.
It's less work than apple pie but just as tasty, made with 2 pounds of Granny Smith apples and my healthier and easier oil crust. It's the same crust I use for all my pies, including chicken pot pie. Ooooh, chicken pot pie sounds so good – I may have to make it tomorrow. Back to my apple pie bars. There's an ongoing debate in this house about whether these are apple pie bars or a square apple pie. I don't care what we call it as long as we get to eat it. Here's the recipe and that's what I cooked today.  …just sharing… – Jenny Jones