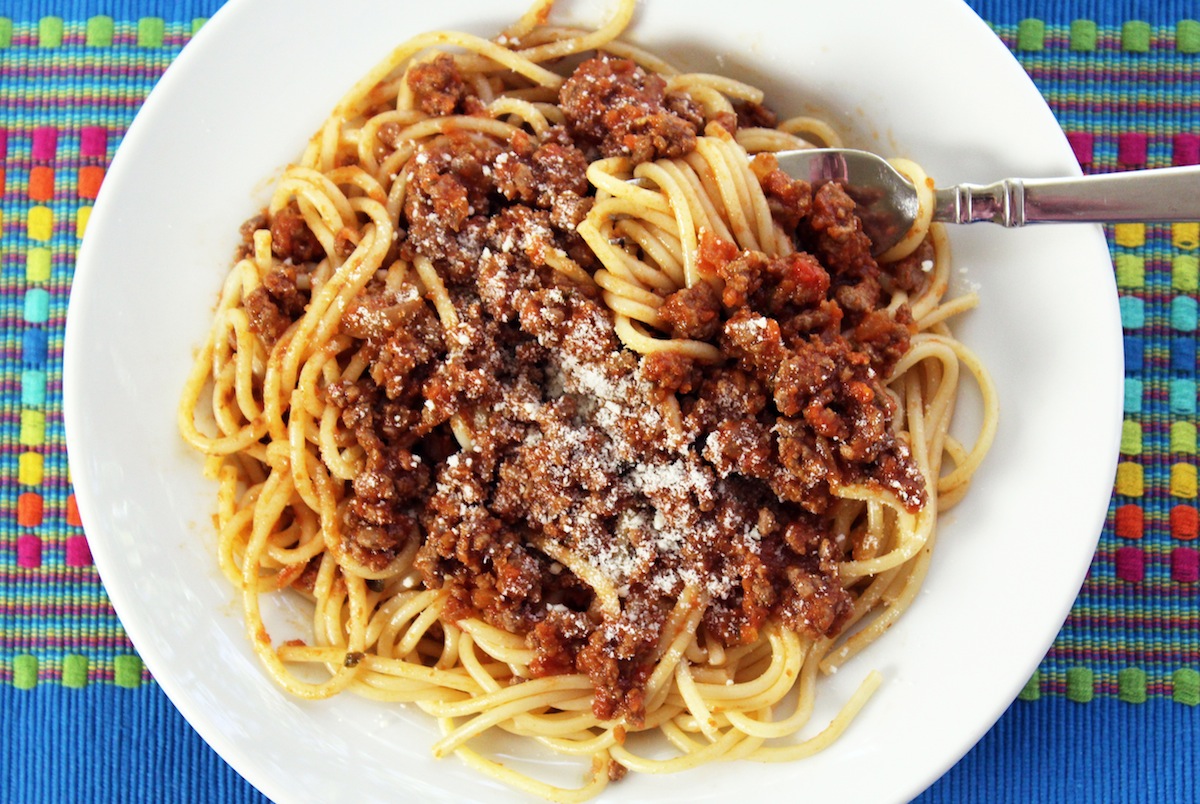 I'm spoiling myself by creating so many quick and easy recipes that I'm no longer willing to take all day to make a good meat sauce. So I changed my recipe from 2 1/4 hours to 45 minutes and now I've decided even that was too long. So I just posted a new, simpler, faster recipe for a delicious meat sauce and here's the best part: Thirty minutes! And it's delicious!
I didn't give up any flavor with my new meat sauce recipe. Mainly, I eliminated the carrots, the celery, and the extra liquid which needed all that cooking time.  I love the new simple meat sauce. It leaves me time to make my homemade gnocchi to have with it. This recipe is perfect for beginners with simple ingredients and hardly any work. Click here for the new recipe.- Jenny Jones
If you still want the older 45-minute version, click here.