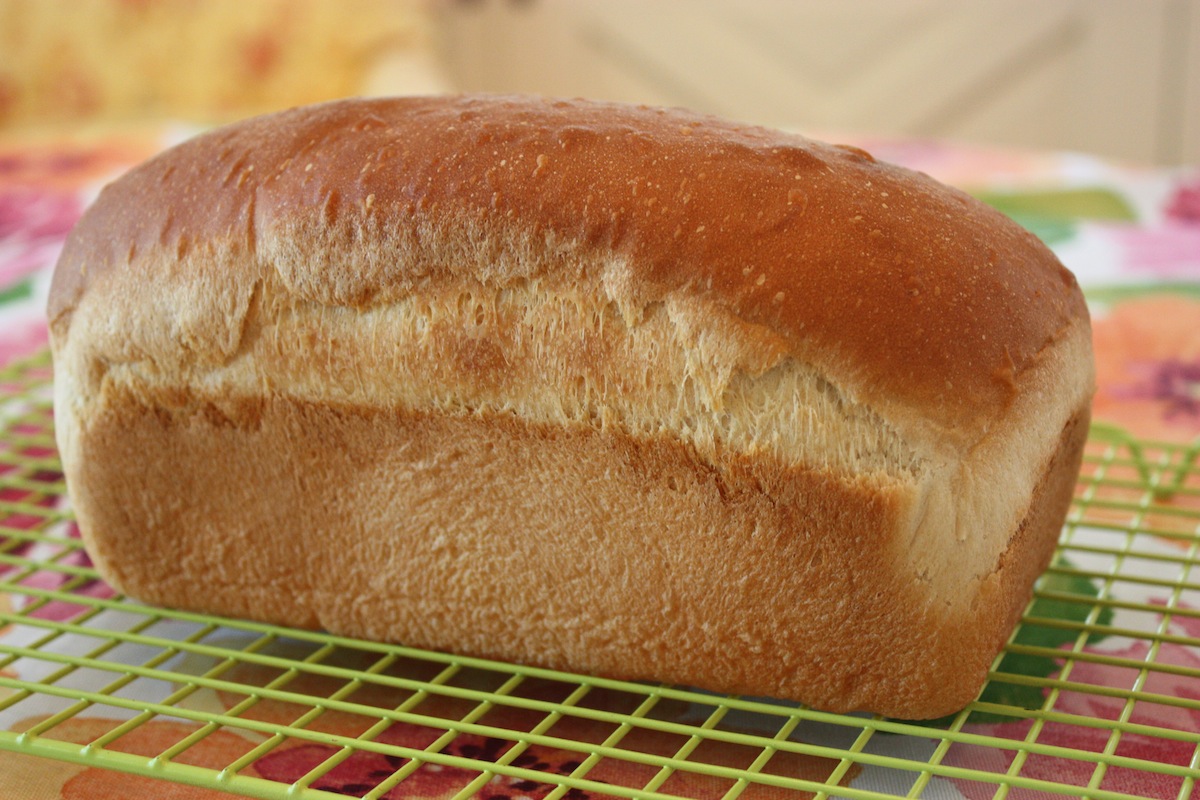 Sometimes, you gotta have some white bread. And if you want it fast, from scratch, I'm here for you. This is another one of my quick and easy one-rise bread recipes, just like my whole wheat bread, but this one makes a soft, old fashioned white sandwich loaf. It's such and easy and flexible recipe. You can…
~Use all purpose flour or bread flour.
~Use vegetable oil or butter.
~Use instant yeast or dry active yeast.
~Use a mixer or make it by hand.
It takes about 90 minutes from start to finish to make this easy bread. And I have a couple of helpful tips. First: Aerate your flour before measuring. If you don't your dough will be dry. See my flour basics: https://www.jennycancook.com/flour-basics/  Second: The best size loaf pan for yeast bread is 8 1/2 by 4 1/2 inches. If you use a wider or longer pan, the dough won't rise up and be tall like mine. Third: When rising your bread it will rise faster if there is moisture but if you cover it with plastic wrap, it can stick and be hard to remove without damaging the dough. The solution? A shower cap!
I love this! A clean shower cap is perfect because the elastic will hug the pan and it's a thicker plastic so you can pull it up to keep it from touching the dough. Before rising, make sure you pull up the plastic high enough to allow the dough to rise an inch above the pan. I don't eat white bread very often but when I do, this is how I make it. Click here for the recipe. – Jenny Jones