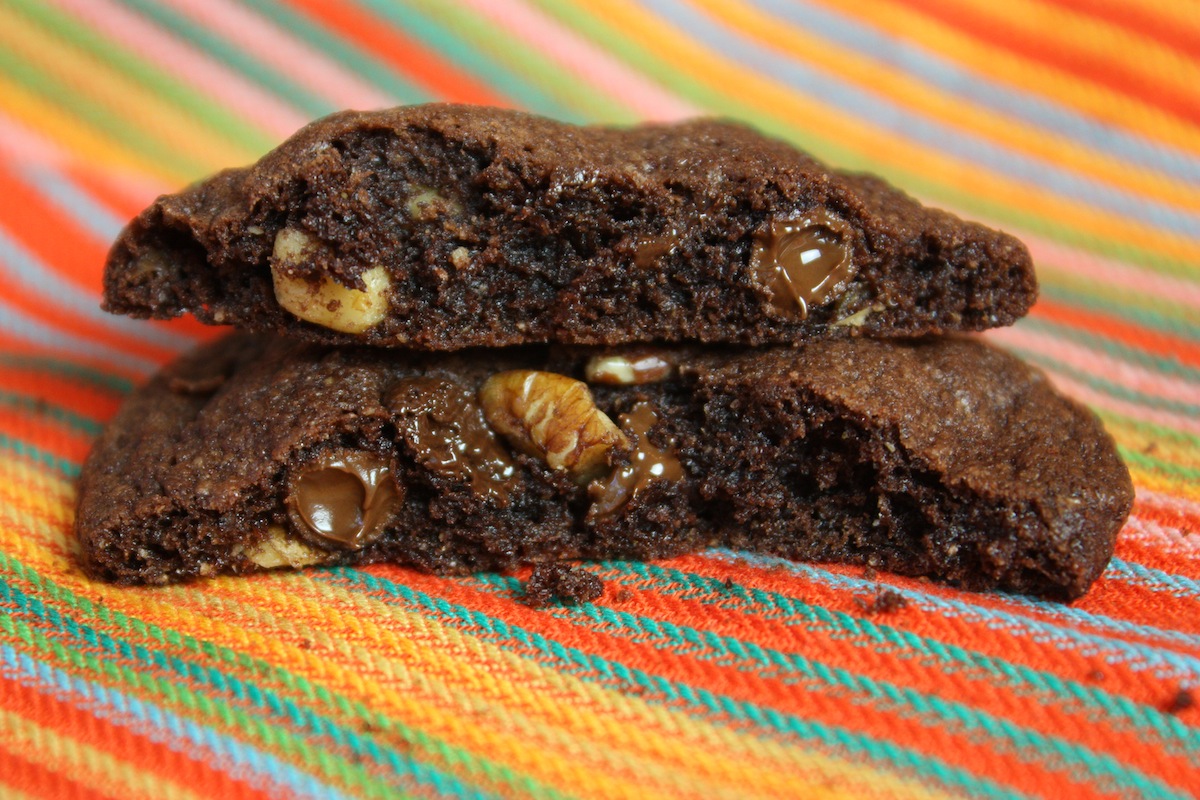 What's for dessert? You can never go wrong with chocolate. So I made my double chocolate chip cookies for dessert today. I always use Dutch processed cocoa for two reasons. One, it's less bitter than regular cocoa and two, it produces a rich dark color as you can see. It's not always easy to find but right now my store carries Droste brand cocoa so that's what I use.
Always looking for ways to reduce saturated fat, I reduced it even more today. Instead of 1/4 cup of butter I used 3 tablespoons and then I increased the oil from 1/2 cup to 1/3 of a cup. They were perfect for me but I will make them a few more times this way before officially changing the recipe. No matter how good something sweet looks, if the butter is measured in sticks, I always pass. I know from experience that you can make delicious, healthier desserts with very little and many times, no butter at all. For dinner I made a salad and my vegetable-bean pasta but I only had broccoli so it was broccoli-bean pasta. Then cookies for dessert. Did I say cookies? I meant "a cookie" for dessert. That's right. One cookie. That's my story and I'm sticking to it. 🙂
These yummy cookies are made with part whole wheat pastry flour and part a/p flour because any time I can add fiber to my desserts, I do.  And I always add toasted walnuts and pecans. The reason for the mixed nuts is I can never decide, plus using both nuts seems to add even more flavors but I always toast the nuts first. In fact, I toast a whole bag of nuts and then keep them refrigerated for all my baking.
To toast nuts, put them on an ungreased baking pan and bake at 350 for 7-10 minutes, turning them over once with a spatula. If anyone tries these cookies with less butter like I did today, please let me know how they turned out. Click here for the recipe. – Jenny Jones