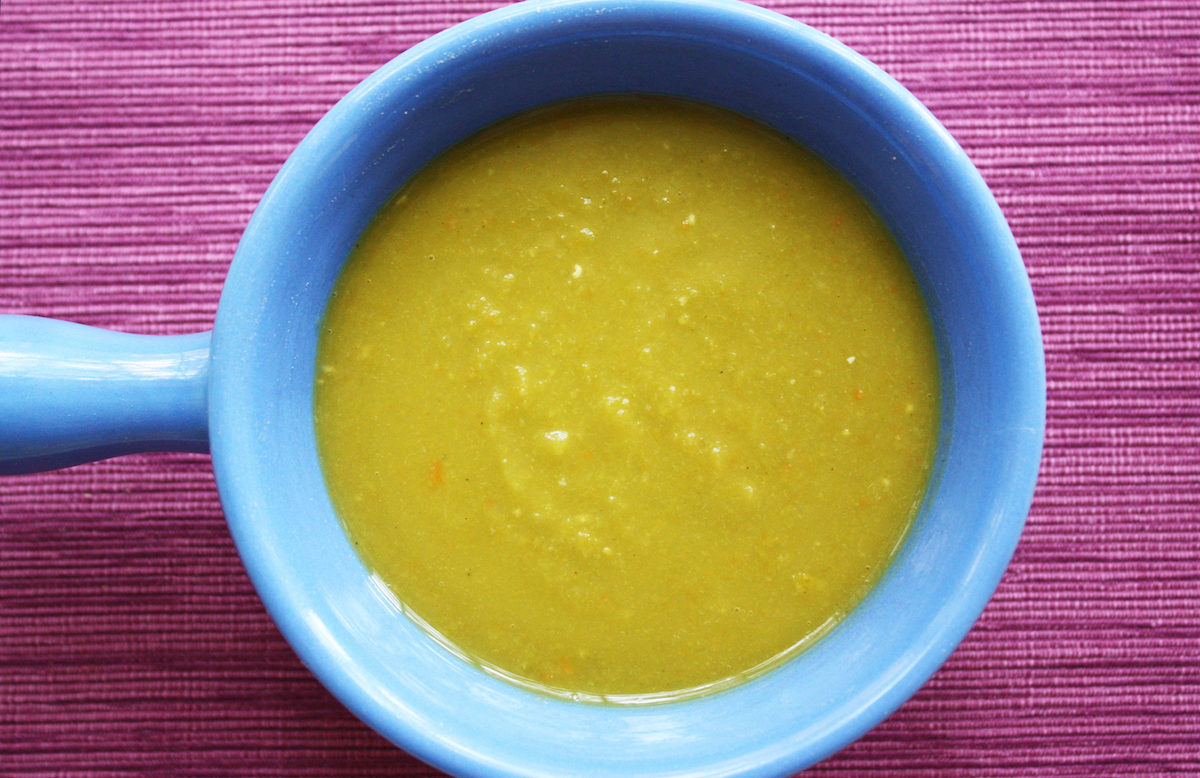 When it's cold outside, make soup. This thick and hearty soup is just right for a cold winter's day. You only need six ingredients and water – no fat, no ham hock, nothing you don't want.

This is my version of Andersen's famous (in California) split pea soup only I simplified it a bit and it's deeeelicious!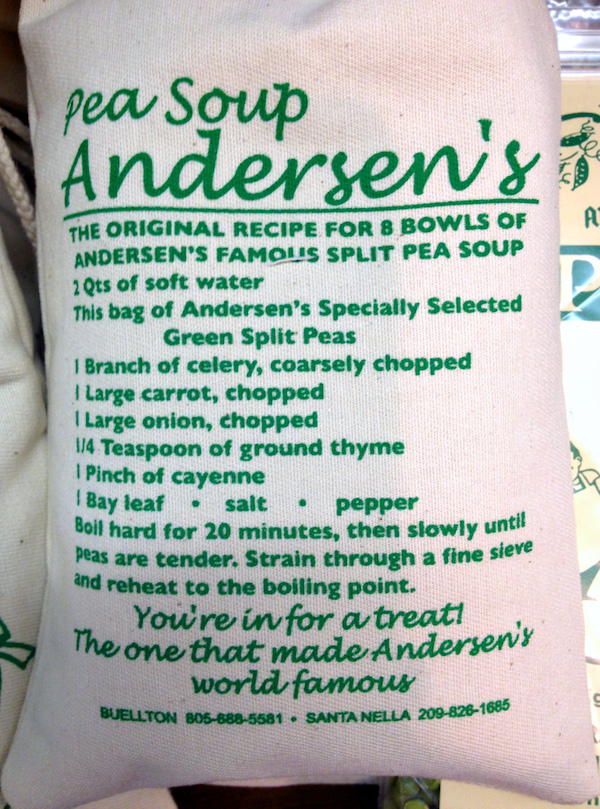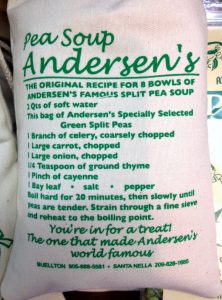 I like this soup thick but you can make it thinner using more water if you like. Or test it out and you can just add some hot water at the end of you want it thinner. The creamy texture comes from straining the soup through a fine sieve and it's really easy using a soup ladle to press it through. I do not recommend using a blender or food processor because it creates too much foam.

Besides fiber and protein, pea soup has lots of nutrients including iron, potassium, isoflavones, vitamins B1, B5, K, folate, iron, magnesium, and zinc. What's not to love? Click here for the recipe.  – Jenny Jones