If you'd like to win a free copy of my first cookbook (over 80 recipes), here's my second contest.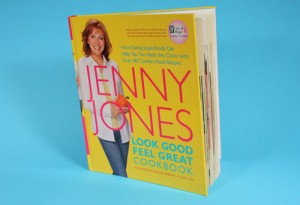 Just guess how many walnuts are in the bowl below…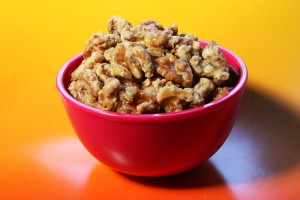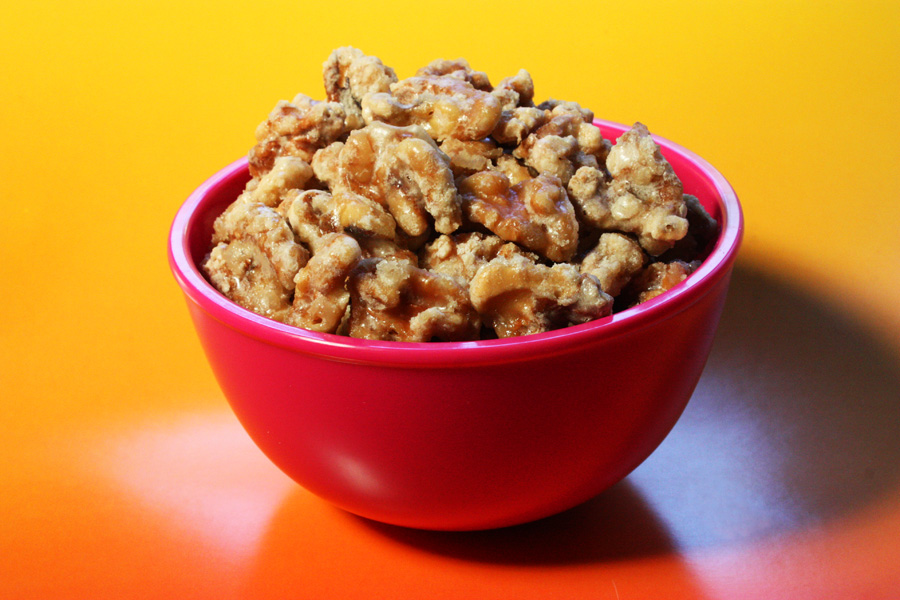 Here's some helpful info:
~ The rim of the bowl measures 4 1/2 inches.
~ I only used whole and half pieces, nothing smaller.
~ Both whole pieces and half pieces will each count as one.
~ Whoever comes closest, whether over or under, wins.
~ The winner will be posted Friday. Good luck!