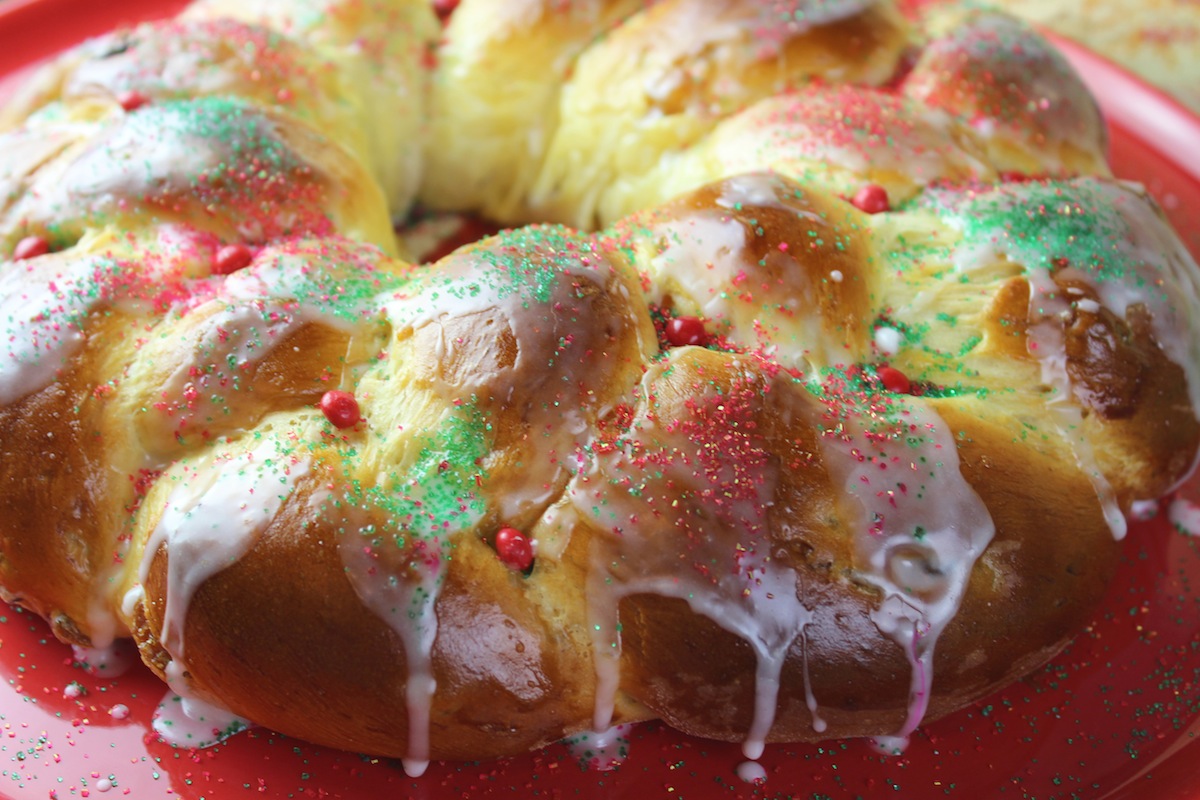 Is it too soon to start some Christmas baking? Not at my house. I just made my Christmas wreath bread because it's never too soon to start testing all my holiday recipes. This slightly sweet egg bread is filled with golden raisins and topped with a light glaze and sprinkles. I love sweet breads and I thought about adding some nuts but I prefer it with only raisins.
It's very similar to my original holiday bread, which was a braided loaf, but this one is shaped into a circle to make a wreath. Use as much or as little glaze as you like but the sprinkles are what makes it a Christmas bread. If you use pastel sprinkles, it becomes an Easter bread, or make it with no  sprinkles or glaze and it becomes a fabulous toasting bread. I know it's early but I've been waiting all year to start my Christmas baking.
UPDATE: Please note the correct baking temperature is 350 and not 375 as initially posted.
Click here for the recipe. – Jenny Jones