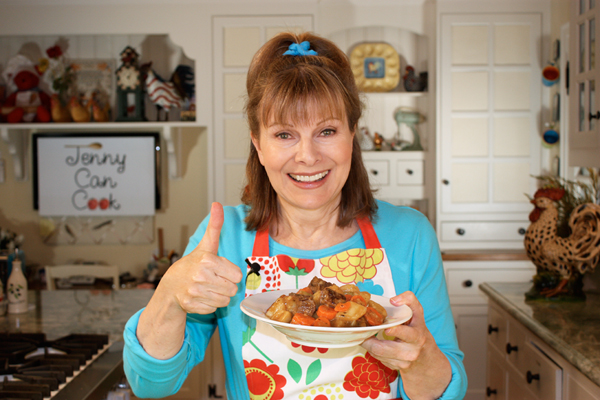 It means so much to me when anyone takes the time to post a comment about one of my recipes. So I just want to say "thank you" to all of you who let me know that by sharing my home cooking, I'm making a difference. I don't allow ads on this site or accept any sponsors so the only reason I created this place was so I can share what I love. So thank you for your comments and please continue to send your feedback on my recipes. I appreciate it so much!
Now, a little trivia…
~My most popular recipe on Youtube is Pepperoni Pizza with over 190,000 views.
~My most popular recipe on Pinterest is Beef Stew with over 50,000 pins.
~The recipe that generated the most comments on this site is Cabbage Rolls.
~People from 143 countries have visited this site.
~The number of people who post,"You look so familiar. Have you ever been on TV?" – five. 🙂
I wish you all good health and happy cooking!
Jenny