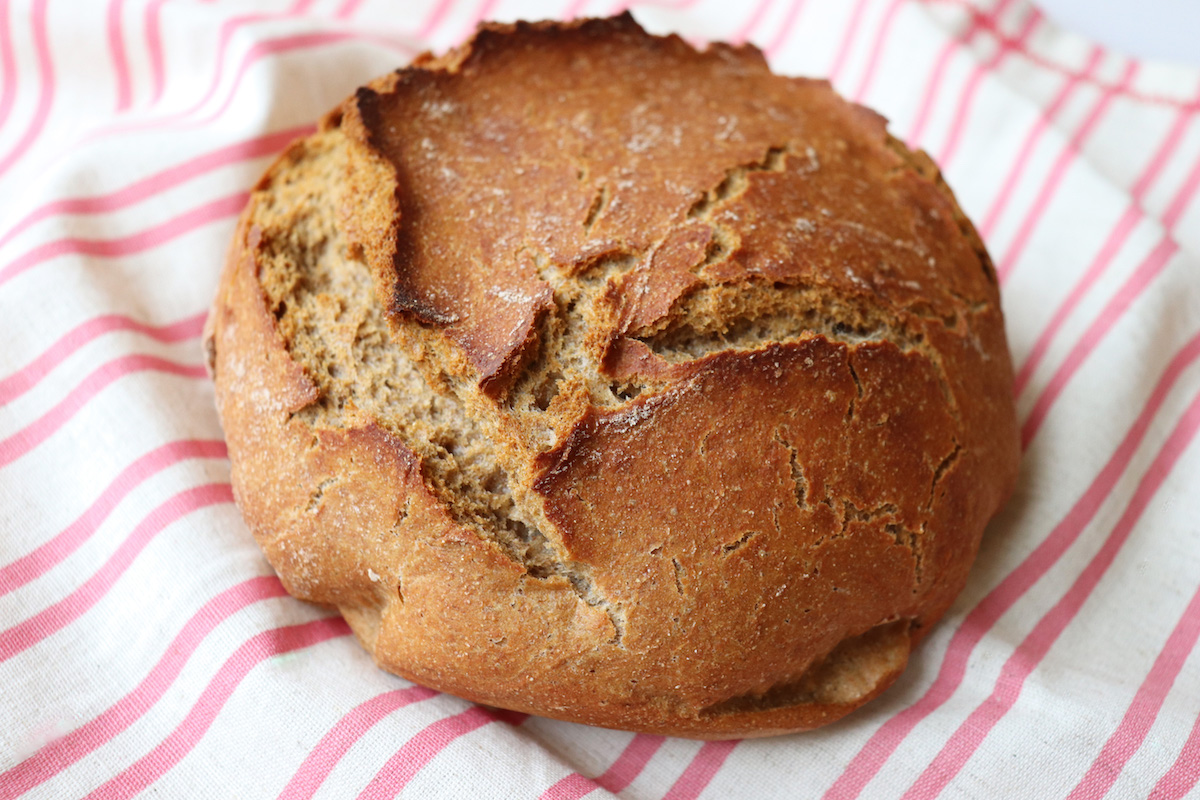 I found a better way to make my 100% whole wheat no knead bread. I'm using the same ingredients but I recently found that you don't always need the resting period for no knead breads while the oven heats up so I tried it with this whole wheat version and it turned out great. And it saves time. I plan to experiment with all my other no knead breads and will report back on each one if they are just as good without the resting time.
I get the best result in my 3 1/2-quart Dutch oven so the bread can not spread too much. Keep in mind that this is a heavier, more dense loaf than the original white flour version but if you want an easy, healthy, high fiber bread recipe, this is it. The only difference between this recipe and the old one is that the old one had a 2-hour resting period before baking. So the total time for this recipe just went from 13 hours to 11 (but you're sleeping most of this time anyway).
For my new and improved, faster 100% whole wheat no knead bread, click here for the recipe.