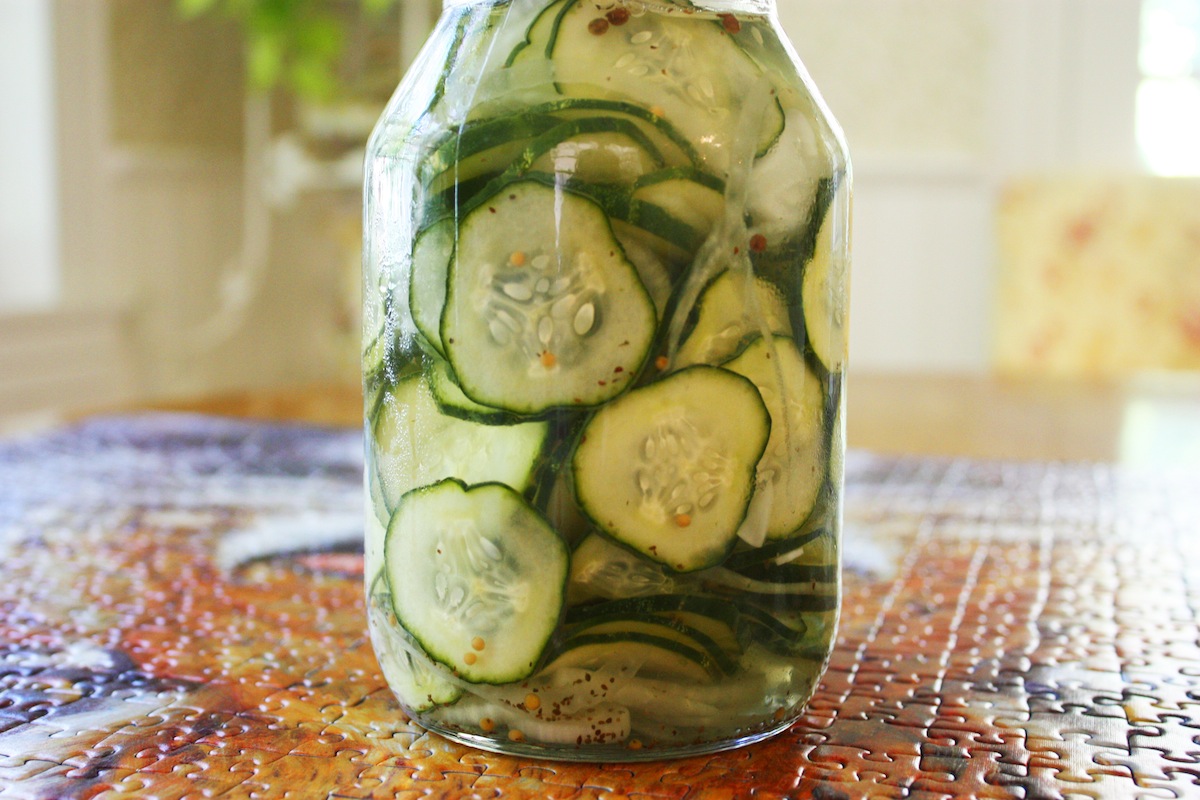 I forgot how easy it is to make homemade pickles. It was a lot easier than putting together that jig saw puzzle they're sitting on. The pickles took 5 minutes. The puzzle? Three months!
These are bread & butter pickles, which are also called refrigerator pickles, and now is a good time to make them. Cucumbers are at their best during summer and it's the Kirby cucumber (not the Persian one) that is best for pickles. I sliced the cuces super thin this time and they are so soft they bend but they're still crispy,  probably because I left the skin on. If you peel the cucumbers, the pickles are a lot softer.
I also put more sugar in this time and I found I like the pickles a little sweeter. So I added a note to the recipe that you can use more sugar if you like sweeter pickles. Don't be freaked out by the amount of sugar: it's 1/2 to 3/4 of a cup because remember, the sugar mostly stays in the water.
So make some pickles. If you start now, they'll be ready to eat in 3 hours. Click here for the recipe. – Jenny Jones