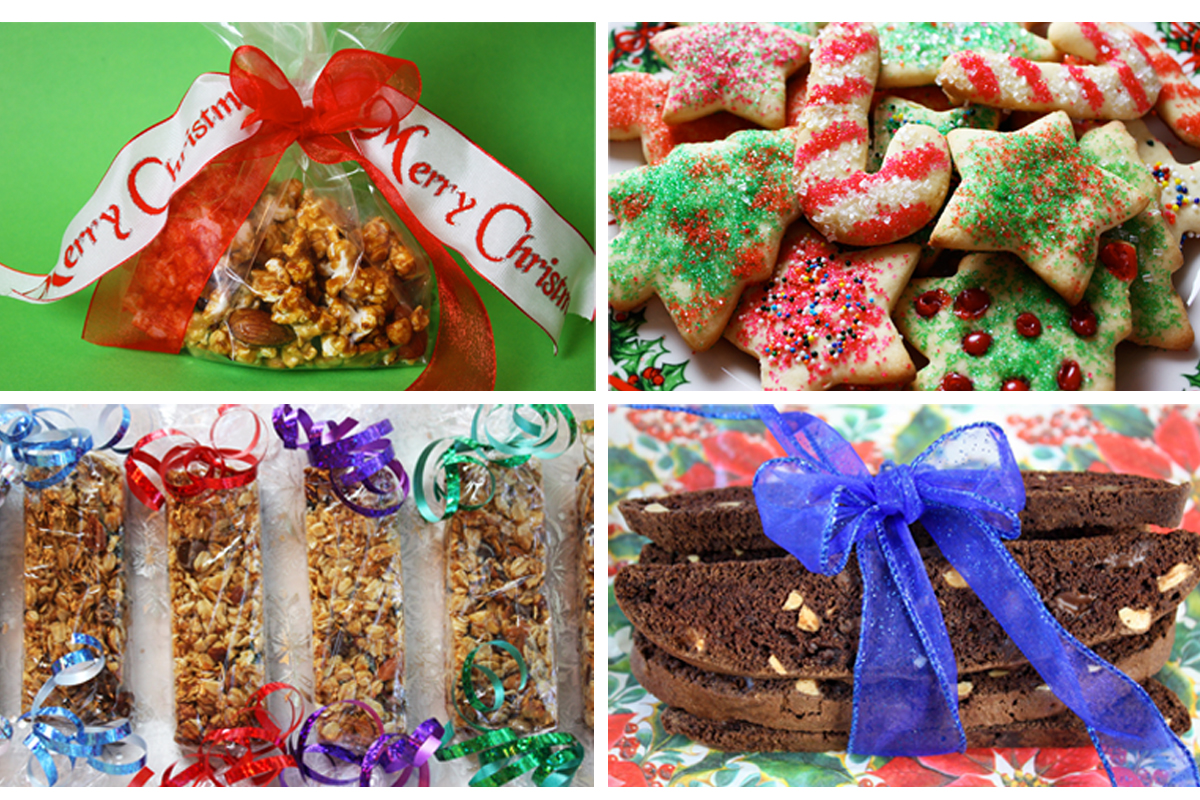 I've been giving homemade treats as Christmas gifts for years. It's easy to buy gift cards but taking time to make something for a friend or family member is more meaningful and always brings a big smile. Making someone homemade caramel corn or cookies or granola bars gives them something they can not buy anywhere because nothing store bought will ever taste as good as homemade.
The best homemade gifts are ones that travel well and keep well. That's why I choose caramel corn, sugar cookies, granola bars, and biscotti. Everyone's favorite is my caramel corn and if you've ever tasted this homemade caramel corn, you'll see why – it's absolutely fantastic!
Granola bars are the next most requested gift, again because you can't buy a granola bar anywhere that even comes close to how good these are. Biscotti is a more exotic and unexpected gift because it takes more work to make these Italian cookies but my recipe for double chocolate almond biscotti will make a coffee lover very, very happy. They are so delicious!
Sugar cookies are not an unusual gift but my recipe uses less butter and less sugar than most and these festive holiday cookies simply melt in your mouth. Nothing store bought will ever taste as good. I can't wait to start making all of these holiday gifts. Some will be mailed and others delivered in person. If you want to give and receive joy this Christmas, I hope you'll consider giving some homemade treats as gifts. But be prepared: They will ask for them again next year! Click below for the recipes. – Jenny Jones
Healthier Christmas Sugar Cookies