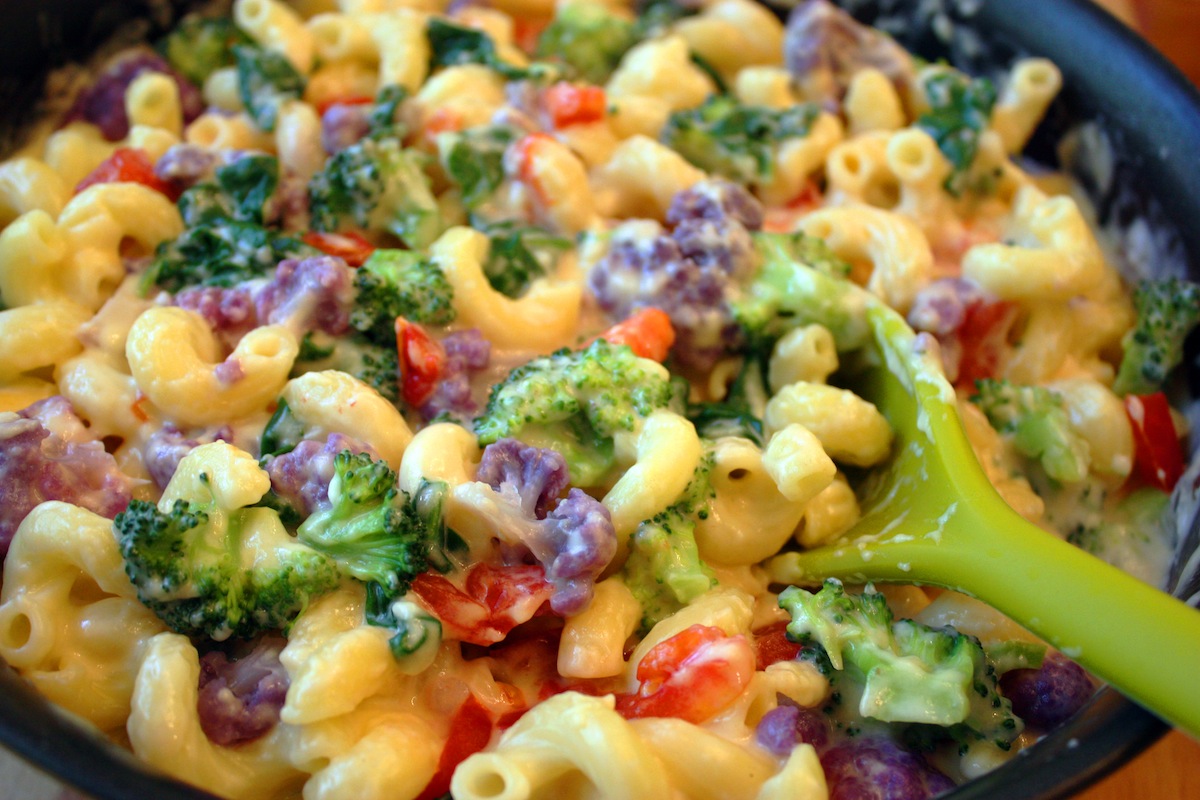 I LOVE this dish. I'll say it again. I LOVE this dish!!! It's easy to make and has three vegetables (broccoli, cauliflower,and tomato) and everything is coated in a light creamy, cheesy sauce. It's mac & cheese for grownups but don't you think kids would like this too? If they're picky, use white cauliflower and they'll never even see it. It's soft and blends right in with the pasta. If  you make it, let me know if it passes the kid test.
It's important to do all your prep first because everything cooks quickly. It won't take long if you buy the already-cut vegetables but I cut all of the veggies myself. The prep includes cutting the vegetables, shredding the cheese or slicing it really thin. Hey, you'll be cutting the cheese!
Speaking of cheese, please don't buy pre-shredded cheese. It has an additive and will never melt as well as a block of cheese. I've made it with reduced fat cheese and whole milk cheese.
This recipe is similar to my Quick & Easy Mac & Cheese but with less pasta and added vegetables but it's still a quick and easy dinner. I wasn't sure what to call it… veggie mac & cheese or mac & cheese with vegetables or maybe rainbow mac & cheese. I decided on "Grown Up" because we grownups know how important it is to eat vegetables at every meal. And if they're buried in my delicious mac & cheese, it's a win-win. Click here for the recipe.  – Jenny Jones