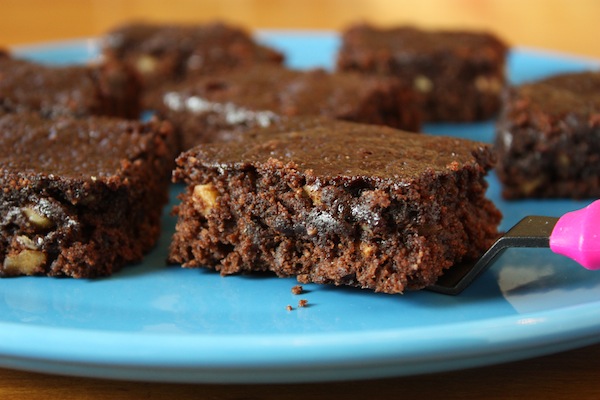 It's always good to have something sweet for the weekend (besides my sweet-heart!). He loves my easy chocolate brownies so I made some for the weekend. At the same time, I improved the recipe with a few minor changes, which I have noted on the printable recipe. I followed Lisa's comment below my recipe and reduced the baking soda for a fudgier brownie. I also doubled the vanilla and reduced the baking time.
I also adjusted some amounts for easier measuring. I realized that 1/3 of a cup is 5 1/3 tablespoons so I changed both the 5 tablespoons of oil and the 6 tablespoons of yogurt to 1/3 of a cup each. It's much easier to measure and makes no difference in the batter. We both like the new brownie better but the old version is still available too.
This morning I also made my giant breakfast cookies.  Just like my brownies they are 100% whole grain and made without butter.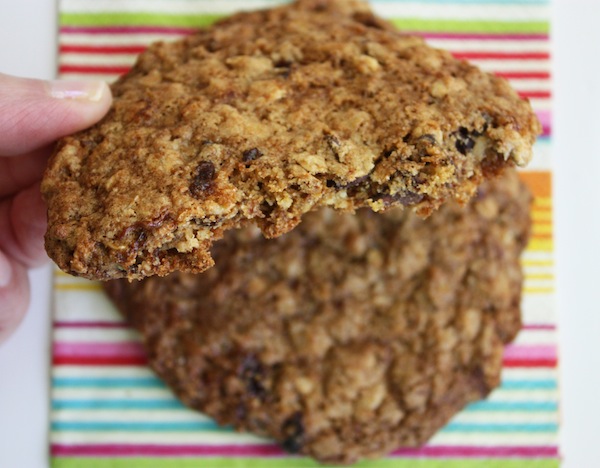 I love these breakfast cookies so much I just added them to "My Favorites" category. A lot of times, I also have them for dessert. For dinner I made vegetable fried rice with edamame. So that's what I cooked today. …just sharing… – Jenny Jones