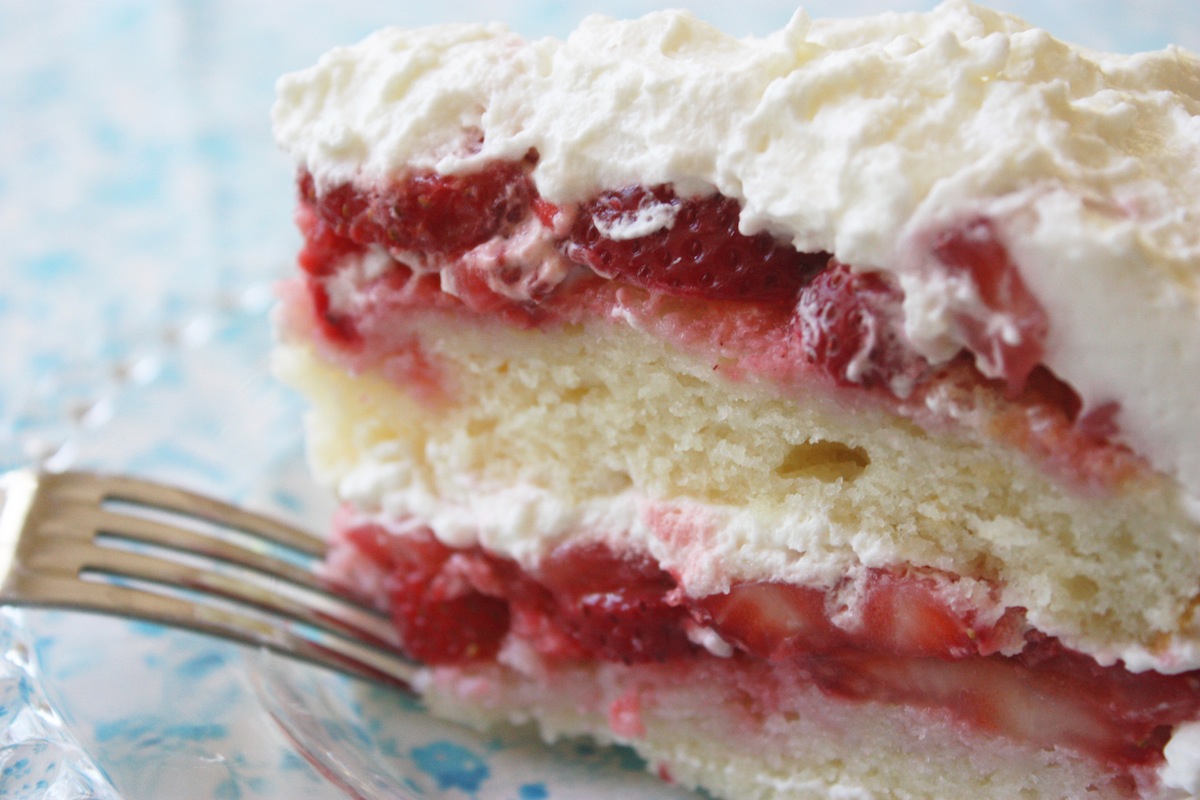 This is what my valentine wants for his special day on Saturday. Of all the things I love to bake, this is the one he asks for on his birthday and on Valentine's day. He loves it. It's a white cake filled with two pounds of strawberries and covered with fresh whipped cream. I love it  too. So I'll make this amazing cake for him but it won't be free. I'm negotiating some terms…
1) Immediate response when there's a spider in the house – no delays.
2) Never ask if I'm going out wearing that… because I am.
3) Sign my contract that says valentine chocolates don't have to be shared.
4) The above terms notwithstanding, the strawberry cake must be shared.
Click here for the recipe. – Jenny Jones