My favorite thing is to see photos of my recipes made all over the world, even more so when you say where are from. Please send your photo to: YourPhotos@JennyCanCook.com
SHARON MADE MY COCONUT CAKE
" I love making your coconut cake. ?"
~ Thanks for posting your photo. I love this cake too. ~ jenny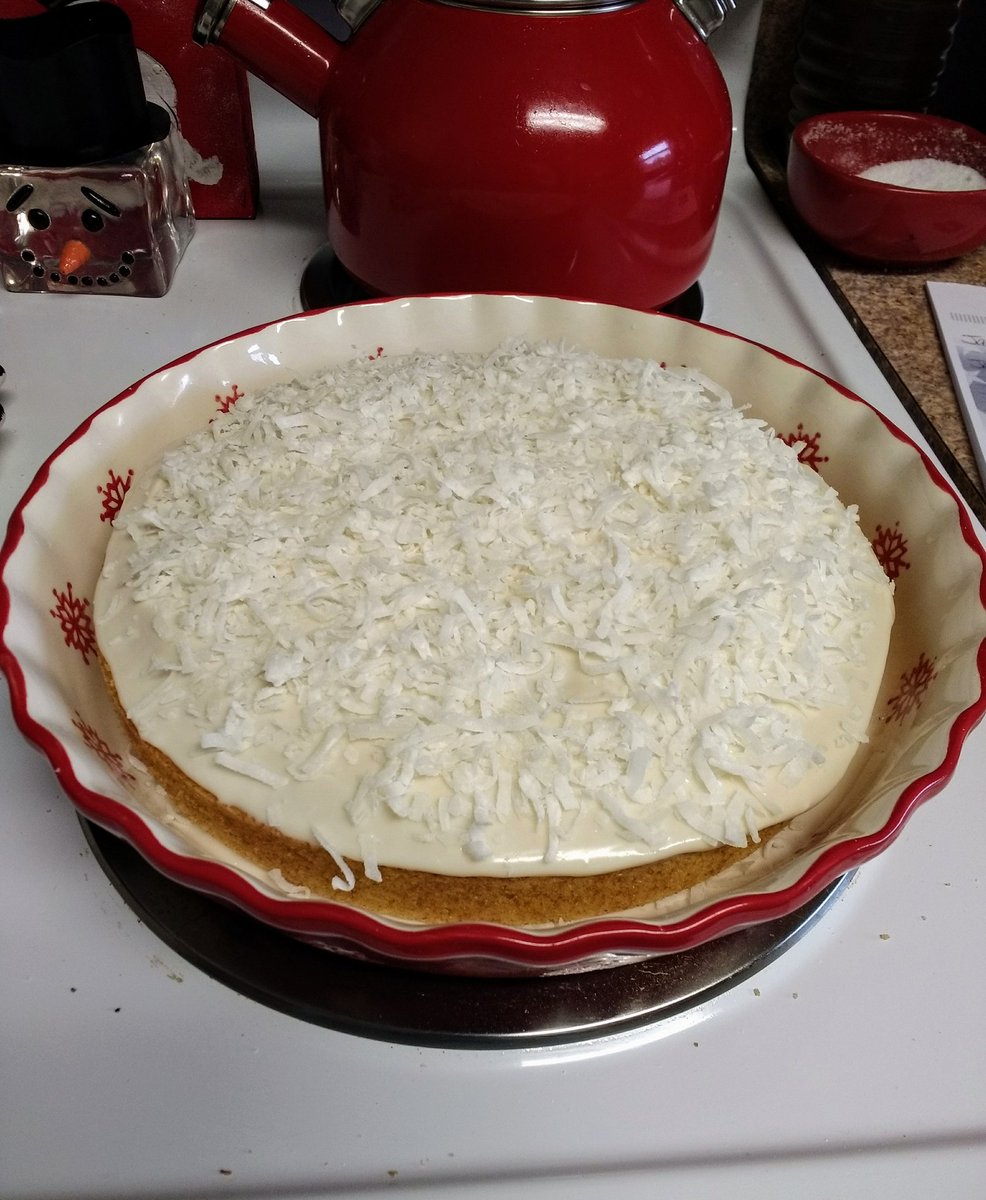 GILA (from Israel) MADE MY PAN PIZZA
"Hi Jenny! I've tried many of your recipes and love their simplicity and outcome. Tonight I made your pan pizza. It's so easy and flexible, as far as rising times and toppings. Normally I'm a thin crust kind of girl, but this was so delicious. And yes, my husband and I did the pizza dance! – Gila in Israel."
~ My pan pizza in Israel – I love it! Thank you for taking time to send this great photo (and for doing the dance??). ~ jenny
LORI MADE MY CHOCOLATE CHIP BANANA BREAD
"My son Linus 10, loves baking. He wanted to make healthy banana bread. After it came out of the oven he breathed in and said in a reverent tone, "Mommy it looks soooo good". Then after one bite, he took a slice put it in a container and into his lunch bag for lunch the next day. He wanted to make sure his brothers didn't eat it all. After school, he informed me, "I thought of sharing it with my teacher; but, it was so good, I ate it all! I got 1 piece and by the time hubby got home my 3 boys had inhaled the banana bread. He didn't get a piece. Boys said it was the best ever and asked when it could be made again. Next thing to try is you lemon brownies."
~ Let's call this "Chocolate Chip Bread (with banana)! ? Love all those chips on the top. And hubby, better luck next time! ~ jenny
DENISE MADE MY NO KNEAD FRUIT & NUT BREAD
"Small problem: it tastes so good its half gone before cold? I added some extra haselnuts and 6 apricots( dry) in pieces i toasted the nuts before.."
~ I have the same problem with this bread – I love it too. Thank you. ~ jenny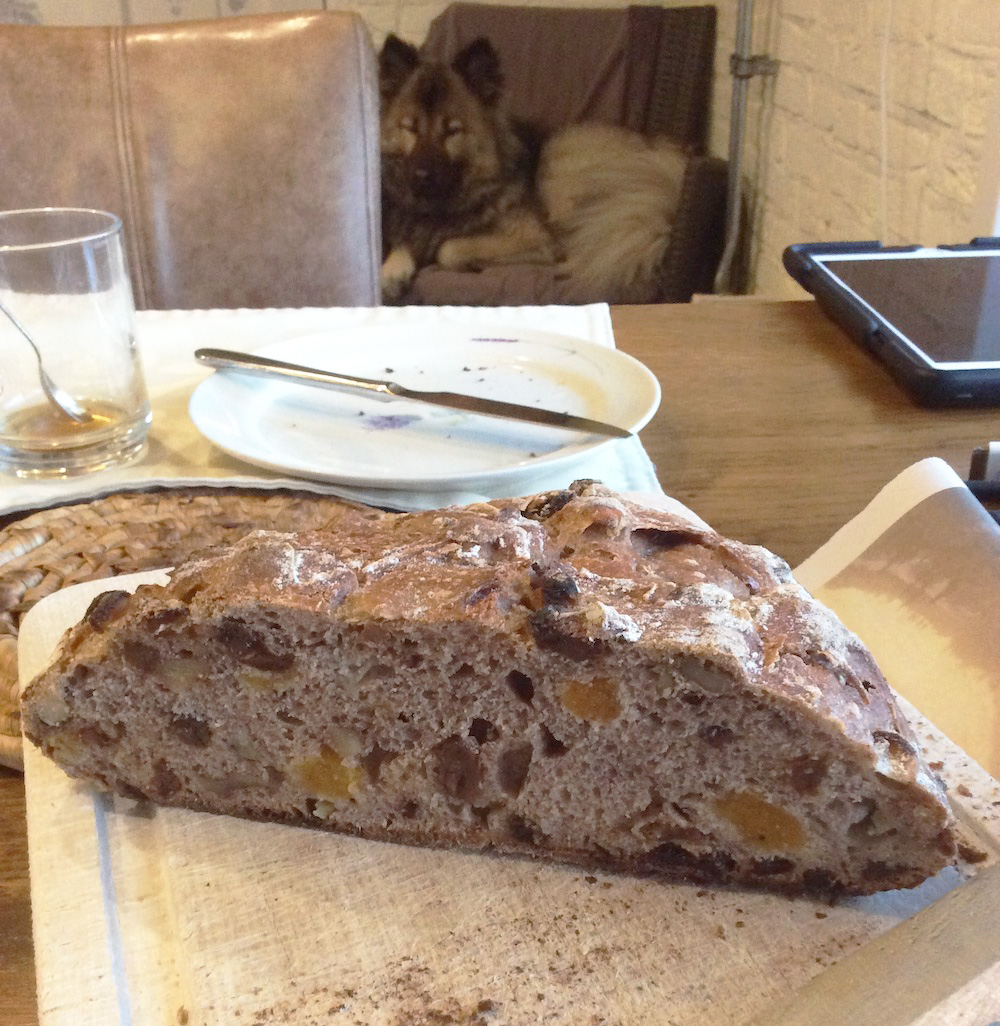 VICTORIA (from Cortland, NY) MADE MY SIMPLE WHOLE WHEAT BREAD
"Made your Simple Whole Wheat Bread today and it was absolutely fantastic!  Forgot to add the honey and it still came out delicious.  Actually, since hubs is a diabetic, I probably won't add it next time.  Can't wait to make this again.  Thank you so much for sharing with us. ?"
~ That's a picture perfect loaf. Thank you for taking time to send your photo. ~ jenny
RYAN (from Redondo Beach, CA) MADE MY RED VELVET CUPCAKES
"Hi Jenny! I made your red velvet cupcakes! These cupcakes were out of this world. So moist and delicious. Will definitely have to freeze some of them or else I'll eat the entire batch. Thank you! Ryan, Redondo Beach, CA."
~ Great photo, thank you. I'm with you on freezing things so you don't eat them. ? ~ jenny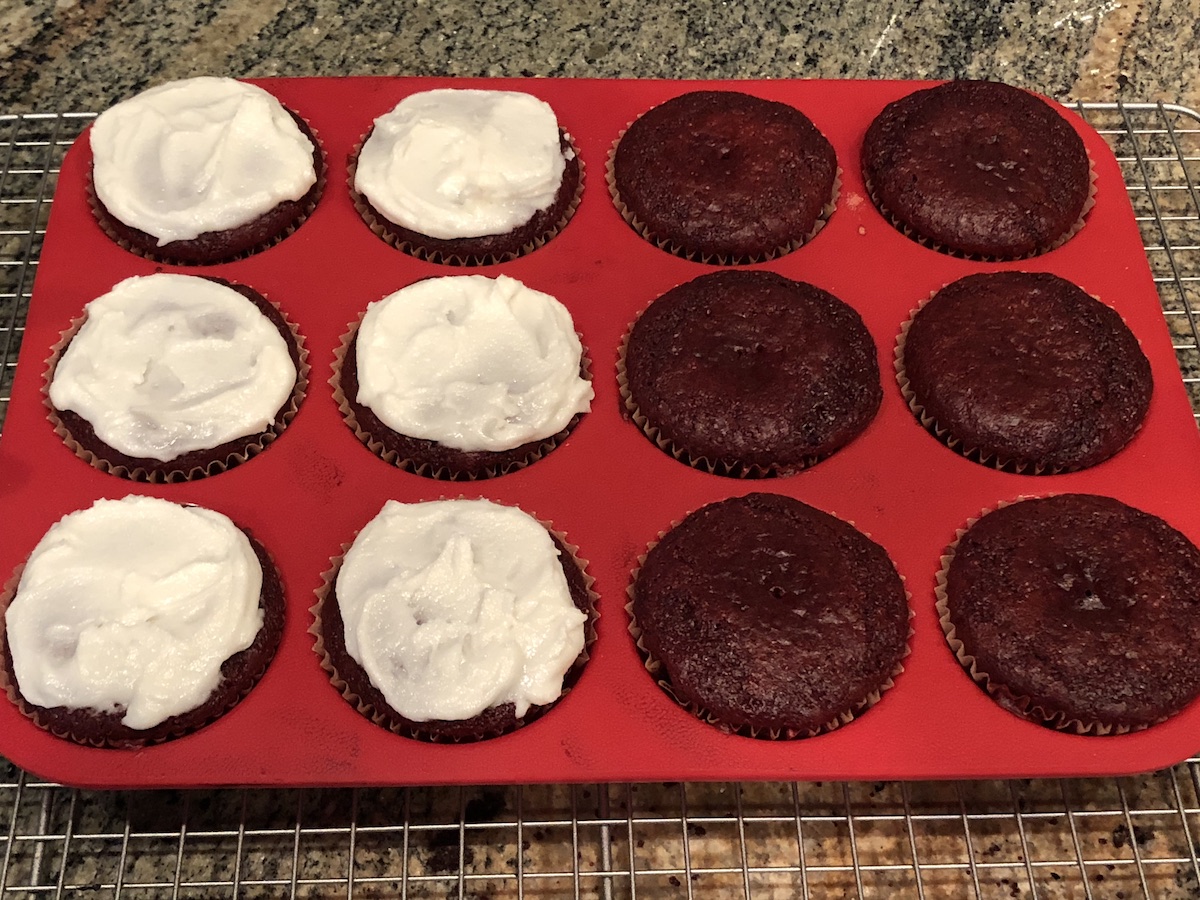 JOE (from Aurora, Colorado) MADE MY WHITE BREAD (no egg)
"First attempt at this delicious No-Egg White Bread. Used active dry yeast and lowered the milk temp to 110 F. Bread also makes terrific toast."
~ Thanks for your photo. I'm glad it worked for you the first time. ~ jenny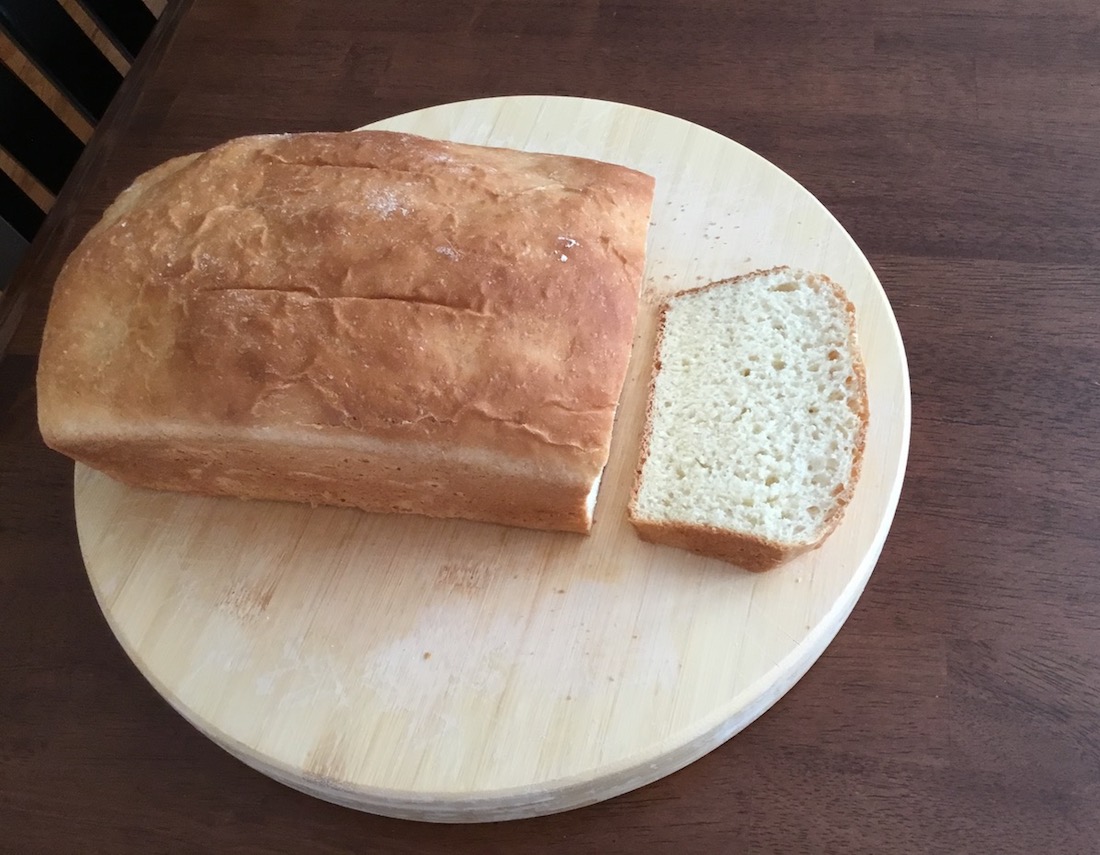 FEE (from Beijing) MADE MY CINNAMON ROLLS & PACZKI
"Hi from China! Jenny, I cannot begin to describe what a big blessing you are!! I am originally from Pakistan and was working full time and had no time to try out baking there. A year ago, I moved to Beijing and discovered your amazing blog/videos which have helped me gain so much confidence as an amateur home baker! Since my husband and i are always looking for halal brands for all dairy products, breads, etc and at times it is difficult to get 'em, your butter free recipes have been the biggest help! Sending you photos of your heavenly Cinnamon Rolls (my husband's favourite) and Packzi:) Love your personality and your beautiful smile, stay cool Jenny!! Best wishes, Fee from Beijing."
~ What a thrill to see these photos all the way from China! Thank you so much and I love hearing that my recipes are helping you. Thank you!  ~ jenny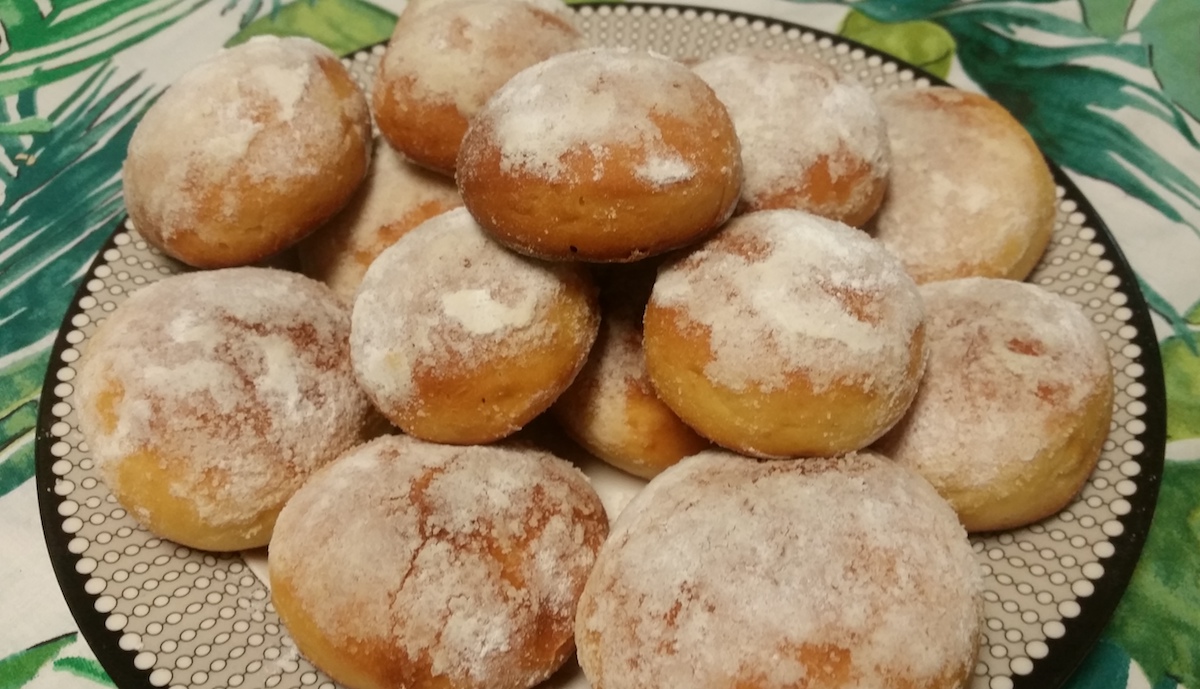 DENISE MADE MY CABBAGE ROLLS
"Kool rolletjes – Baking them… I made one batch for me one for my mum and dad. My mum never ate them… My dad said his mum made them during the roaring 50-ies.. But my mum sais hmmmm I can warm them up…. She looked in the freezer and said I like to try the gnocci too?… always great to give your mum an easy cooking day… she is 83 she said I think I put cheese on them… Groet, Denise."
~ Your mum is lucky to have such a caring daughter. Thank you for sharing. ~ jenny
MARINA MADE MY NO KNEAD BREAD
"My first no knead bread, Thank you for the recipie."
~ Congratulations on your first loaf (probably not the last!). ~ jenny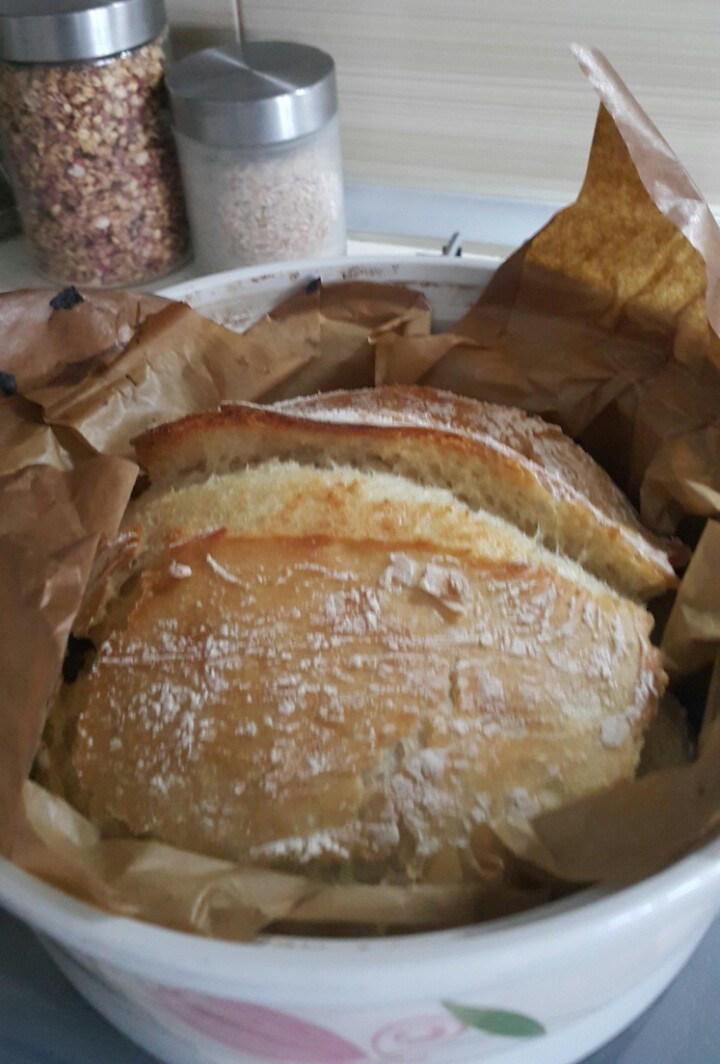 SUSAN (from Florida) MADE MY CABBAGE ROLLS
"First go at your golumpki recipe ….. hubby declared this better than his Polish grandmother's. Thanks, Jenny!"
~ Wow, they look exactly like mine! Thank you for the photo. ~ jenny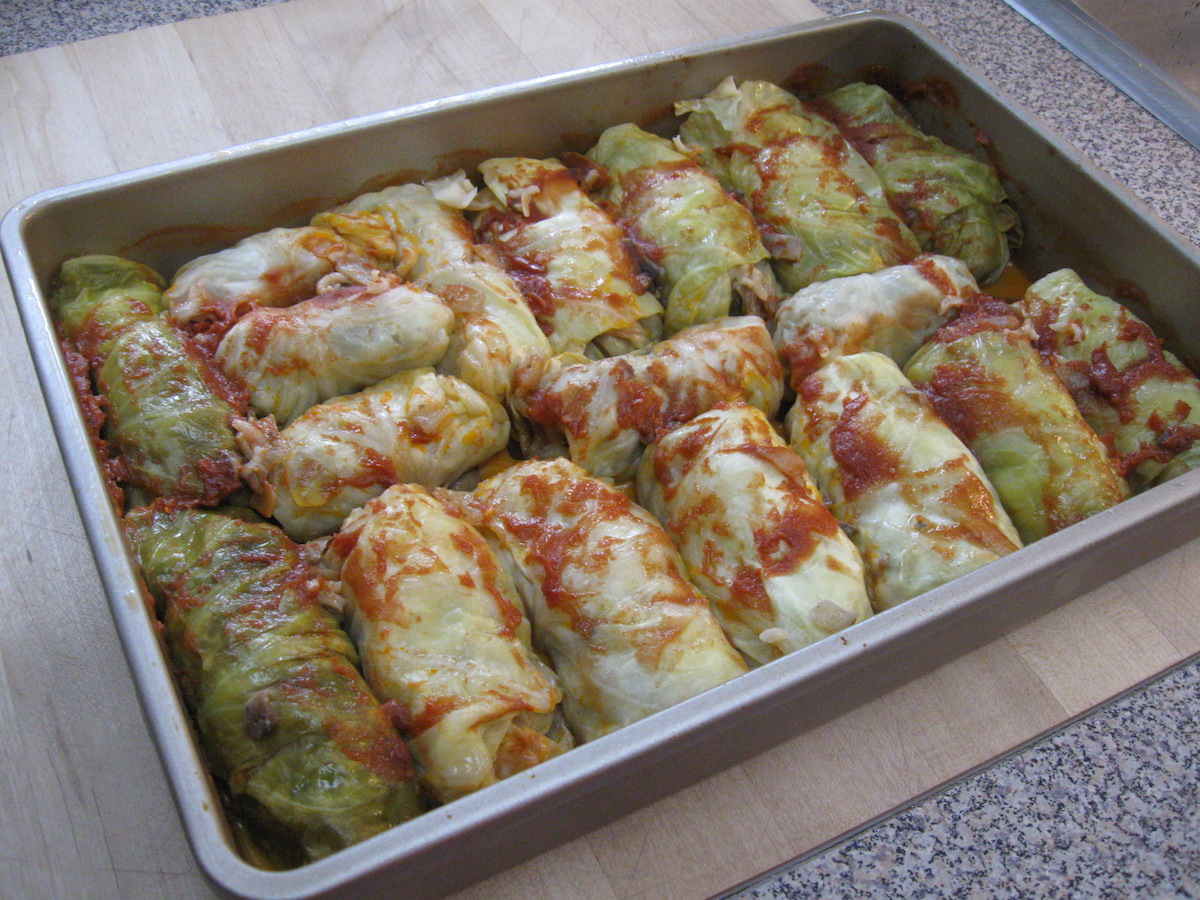 DENISE MADE MY BRAIDED CINNAMON RAISIN BREAD
"Already half way and still warm… Hi I enjo your site so much i made the cinamon bread, the gnocci, the potato pancakes, the faster no knead bread.. and tomorrow the polish potato in dough… In my language "dank je wel voor alle lekkers…." in yours djen koeje…. yeah it is written wrong but it is my dutch way of writing it. Do you have good ways to make a tastefull  bouillon without al the unpronouncables and e numders? Groet, Denise."
~ Dziękuję for your photo! ? I'm sorry to say I do not have a bouillon recipe. ~ jenny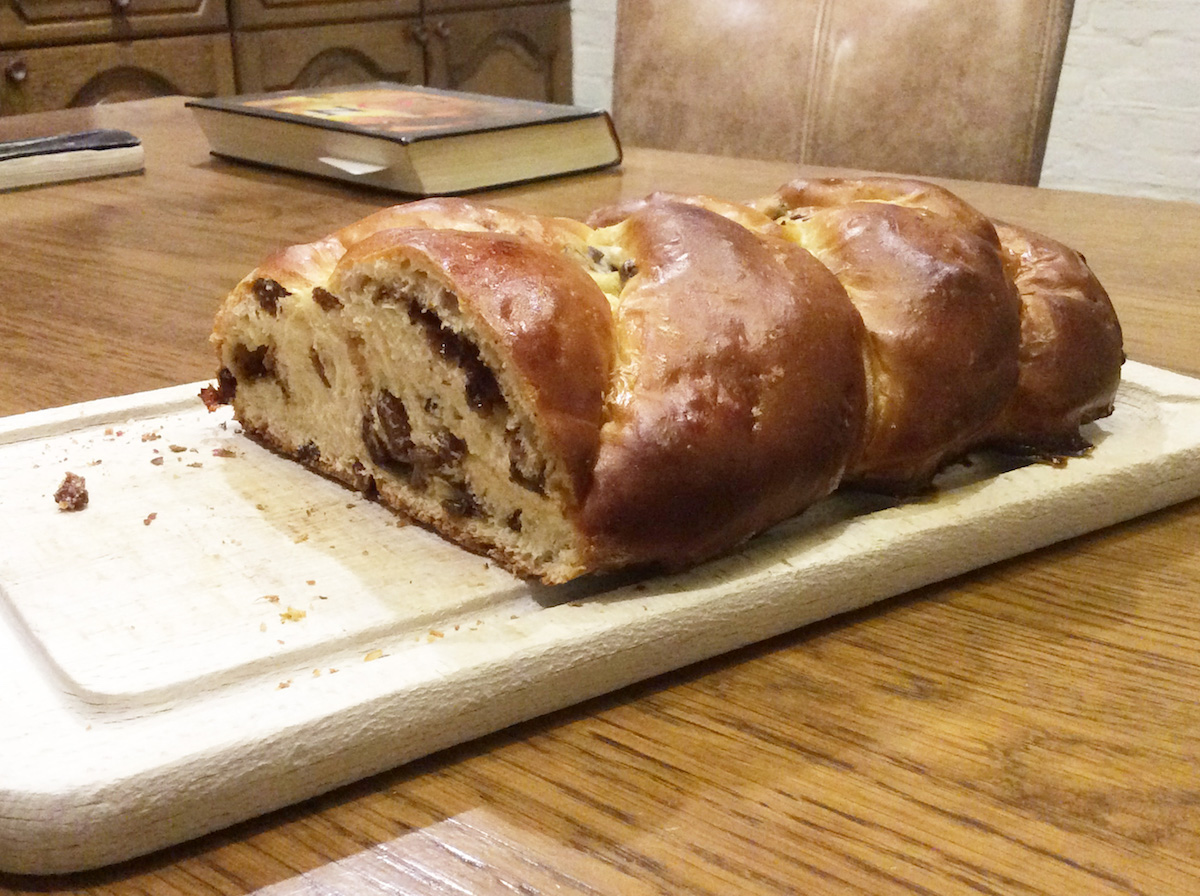 DALILA MADE MY EASY DINNER ROLLS
"Hi Jenny! I enjoy your bread recipes so much that I decided to make your EASY DINNER ROLLS but in cloverleaf style. I added some sesame seeds to the tops and let me tell you they came out wonderful!! Next time I'll try some poppy seeds along with the sesame seeds, you just can't go wrong with this recipe. Thank you for sharing your recipes, it's great having delicious homemade breads with our dinner. Happy Baking! ?"
~ They look wonderful. (p.s. I do not recall receiving any other dinner rolls photos from you.) ~ jenny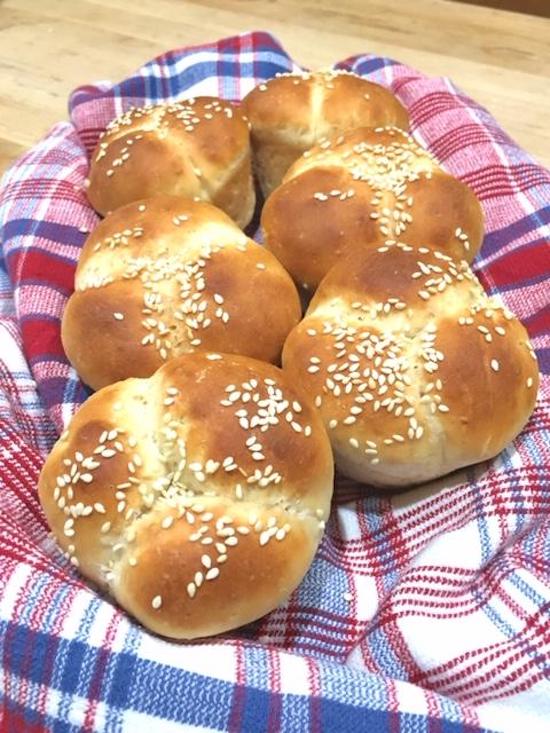 BUNNY (from Chicago) MADE MY PEPPERONI PIZZA
"Hi Jenny, Just wanted to say how much we loved your Pepperoni Pizza while watching the bowl games this New Years Day.  For the crust, we used 1 cup whole wheat flour and 1/2 cup bread flour.  While mousing around inside the fridge we found ham left over from Christmas to use in combination with the pepperoni.  We added sliced onion, orange bell pepper, mushrooms — and then threw a couple handfuls of fresh, baby spinach on top before baking.  Delicious!   We've already talked about doing it again for next year and making pizza a New Years Day tradition.
 By the way, since finding your recipe, we haven't ordered a single, take-out pizza.  Why?  We think your pizza is better than a lot of the restaurants out there that specialize in pizza. (Healthier, tastier, faster, fresher, more affordable)  WTG!"
~ All those toppings sounds yummy. Thank you for sharing. ~ jenny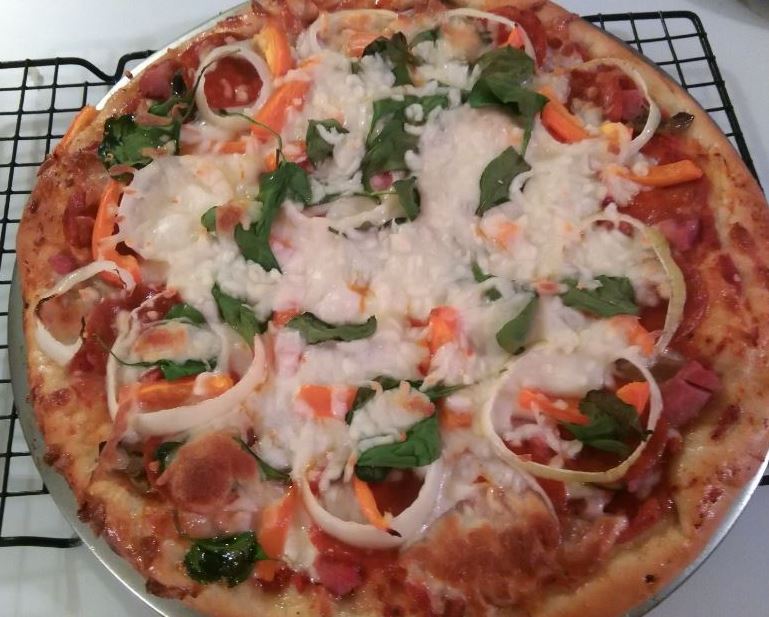 MARIE (from Wisconsin) MADE MY 2-HOUR FASTEST NO KNEAD BREAD
"Jenny, I made this amazing bread today after exploring recipes to make with my new best friend – my new dutch oven. This bread was amazing! Like I posted, it has ruined me for mediocre bread forever. I made it exactly as written and even watched the video, which was very helpful. The scraping technique was brilliant and new to me, so I went out right away and bought a scraper. My new second-best friend. 🙂 Thanks for a great recipe! Best, Marie.
PS. I live in Madison, Wisconsin. PPS. I plan to make this and take it to work and share it with my vegan co-worker who seems to never get anything very good. She will love me. "
~ Thank you for sharing your photo. I love this bread too. ~ jenny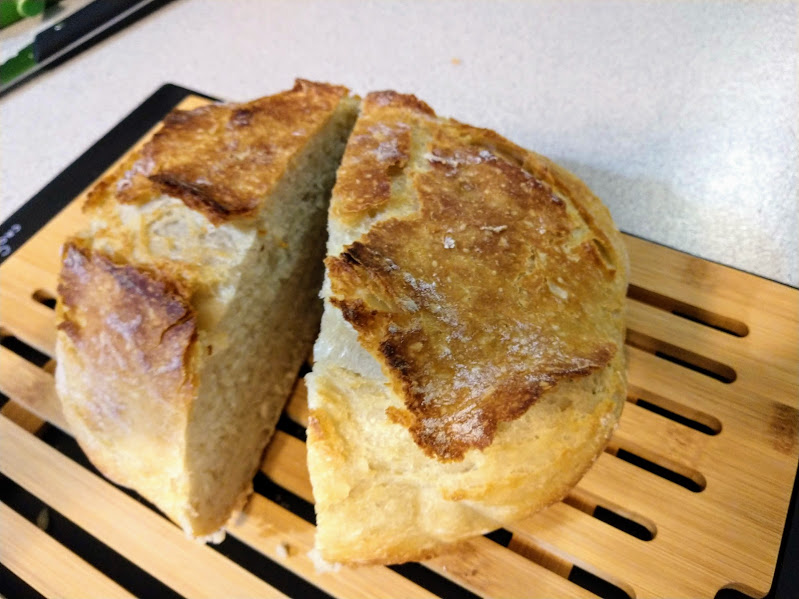 DALILA MADE MY CHOCOLATE CHIP LOAF CAKE with WALNUTS
"Hi Jenny! ? I just wanted to let you know that your recipe for CHOCOLATE CHIP LOAF CAKE is a favorite in my house. I can't seem to keep it for long though, it's that good!! Neighbors like it so much that as soon as it's baked it's gone! Every time I do make this loaf I just double your recipe, easier for me to make people happier. It works like a charm made as a doubled recipe.? I also bake mine in a bit bigger loaf pan and it comes out great every time I make it. I found some sugar free chocolate chips so I use those in this loaf cake. This way I don't feel so bad when I eat more than one piece. ? Thanks for another wonderful recipe! Happy Baking! ?"
~ It disappears around here too. Thanks for the photo and Happy New Year. ~ jenny
JOHN (from Italy) MADE MY FASTER NO KNEAD BREAD
"Hello Jenny, Thanks so much for your no knead bread recipe it turned amazing and no stress whatsoever! Can't wait to try the buns now! kind regards, John from Italy."
~ My bread is in Italy! Thank you for the photos. That is a beautiful crust. ~ jenny
SUSAN MADE MY BUTTER MIX
"Happy New Year, Jenny! In support of our 2019 Healthier Eating Resolution, I made your "better butter" recipe. Right off, I managed to splash oil all over — guess the deep bowl wasn't deep enough ☹. I had to address this fiasco, so after I changed shirts and treated the laundry challenge I'd created, I put it all in the blender. I am happy to report it turned out much  smoother than if I'd used my mixer. Not to mention, tidier. It took a little effort to scrape it out around the blades at the bottom of the blender. But I consider it worth it for being much fluffier. Photos enclosed. Thank you for your great idea for making it healthier!"
~ Oops, I guess I should have warned about that. Thank you and Happy New Year. ~ jenny