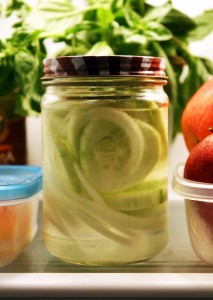 As promised, here is the recipe for my Sweet 3-Hour Pickles.
I know I said the dill pickles were my favorite but now I think I like these better. They really are ready to eat in three hours but you can keep them a lot longer than that.
I've always loved pickles and sauerkraut and now I know they are good for you… As long as you don't put them on a bacon burger!