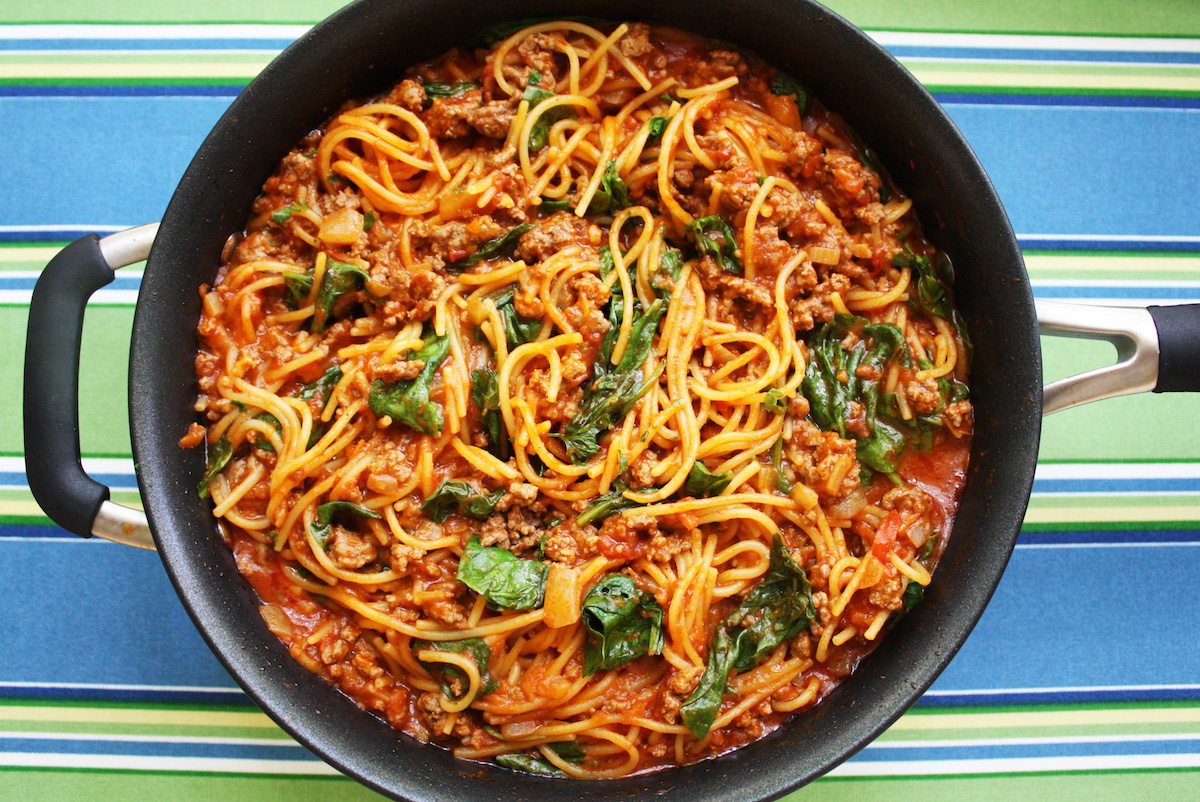 I'm loving my one pan meals because they are easier, faster, and there's less cleanup. And when things all cook together, they just taste better. This  quick and easy recipe for pasta, meat sauce, and spinach only takes 30 minutes, including prep. That's because I use store-bought jarred marinara sauce.
Quality matter when you buy prepared products so try to find the best quality sauce you can, especially one made with Italian plum tomatoes. I use Silver Palate Low Sodium Marinara Sauce and I always use fresh baby spinach – a whole 5 ounce package. It's a tight squeeze adding that much spinach on top of the sauce and I can do it in my 11-inch skillet because it has a domed lid, but you can also use a larger pot.
One issue with cooking spaghetti in sauce is the spaghetti tends to stick together. That's why regular stirring is important and I find the best tool for that is a large fork. Using a fork to twist and turn the pasta helps a lot to keep it from sticking, but make sure it's not metal if your pan in non-stick. I use my giant silicone fork for stirring.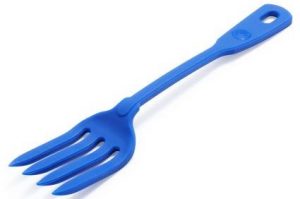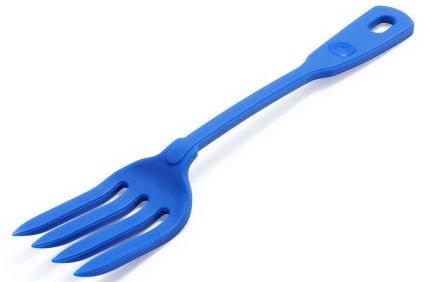 Two things to remember with this recipe:
1) Keep the sauce boiling the whole time but not too high or you'll cook off too much liquid. If that happens, just add a little more water. Once the pasta is added, I start off on medium heat and as it cooks down, I gradually reduce the heat to low.
2) To keep the spaghetti strands from sticking together, regular stirring is important and you can use tongs but a fork is a better choice. Once the spaghetti starts to soften, I twist and turn the spaghetti every 2 minutes and mine never sticks together.
This is a comfort food meal and at my house, every meal has to have at least one vegetable so it's a win-win. Click here for the recipe. – Jenny Jones