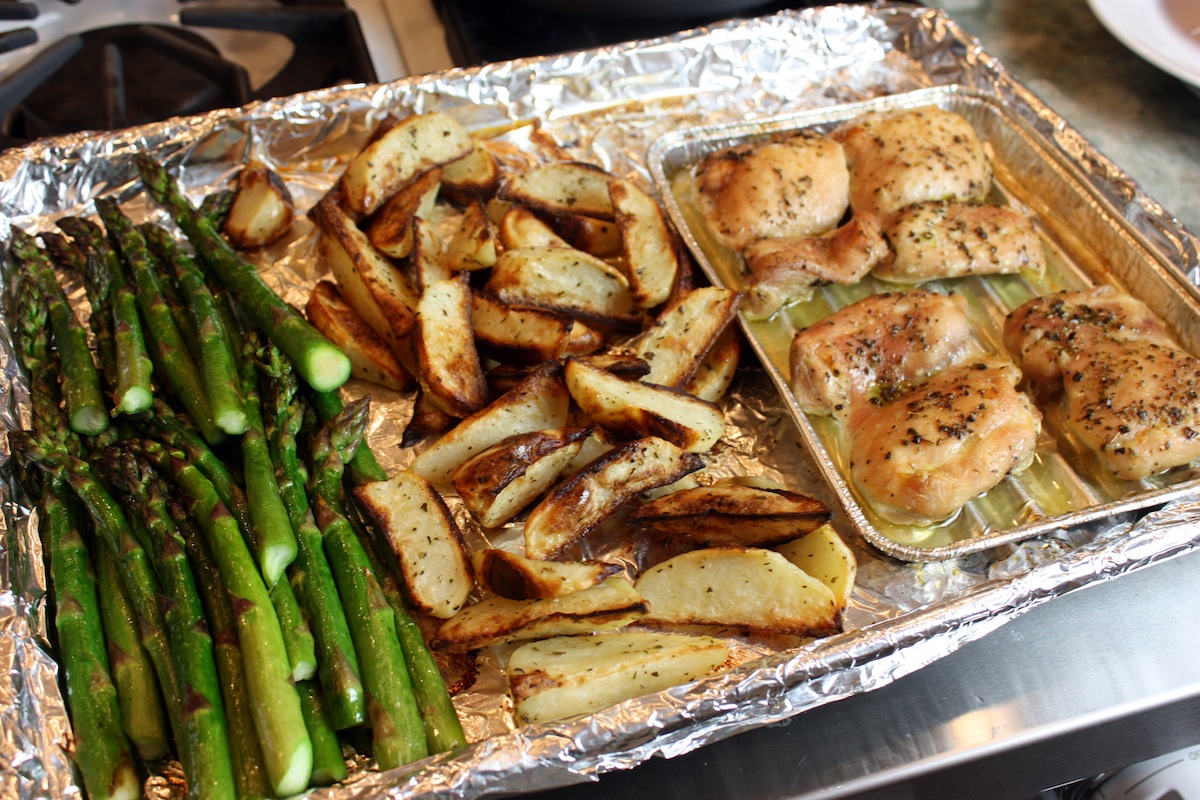 Here's a snapshot of dinner today, my one-pan thighs and fries made with skinless chicken thighs, lots of potatoes, and asparagus. The recipe may seem complicated on paper but it's really easy and there is no cleanup. None. I'm posting this so you can see how it looks on the pan. I line my rimmed baking pan completely with foil. Then I place a disposable broiler pan at one end. This broiler pan is needed because all the fat will drain off the chicken thighs and it will stay in the broiler pan and not spread onto the potatoes.
After coating the chicken and potatoes with an easy mixture of olive oil and spices, I put the chicken thighs in the broiler pan and the potatoes on the rest of the baking pan. Then it bakes in a 425 F oven for 45 minutes. The potatoes get crisp and the chicken gets tender. After that you just push the potatoes over to make room for asparagus (or green beans). Then back in the oven for another 10 minutes and it's done.
To serve, I lifted the chicken off the broiler pan with tongs, scooped up some potatoes and asparagus and we had a fabulous dinner. Then I threw away all the foil and only had to wash two dishes.  So that's what I cooked today. …just sharing… – Jenny Jones
Click here for the recipe.