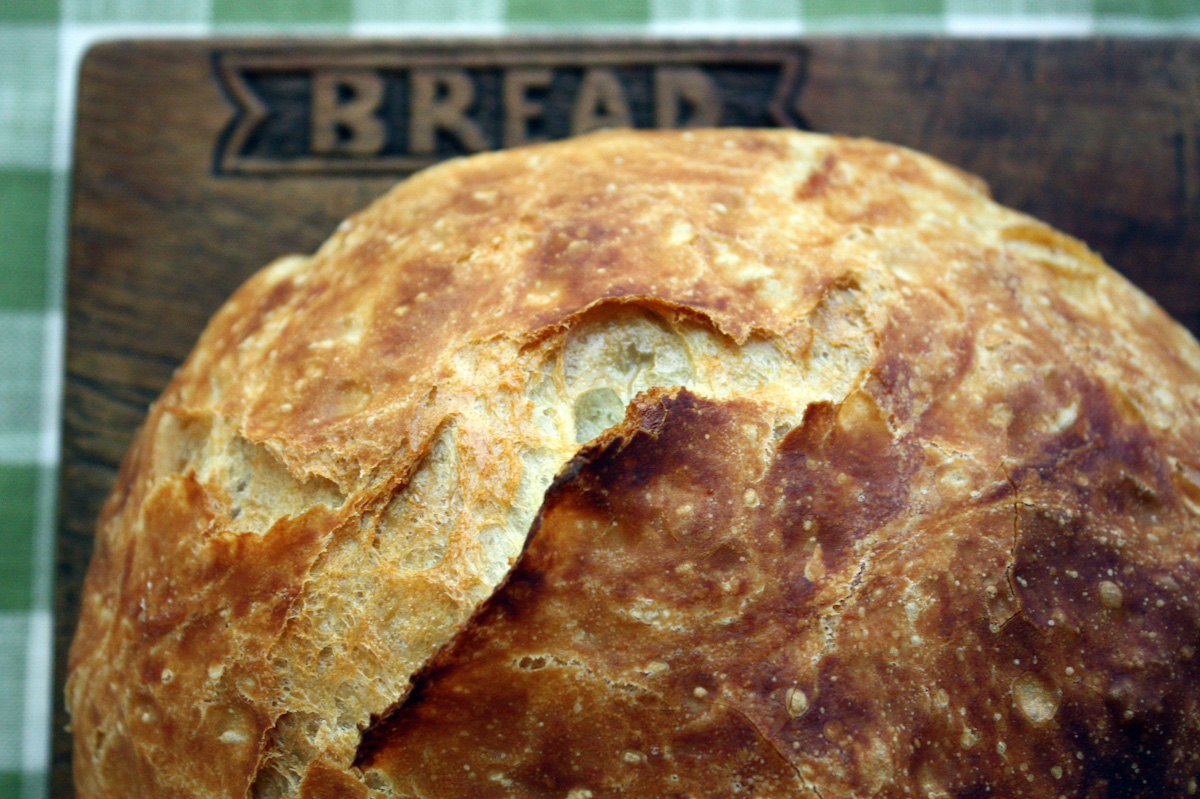 The fact is that homemade bread will not keep as well as store bought bread but in spite of that, homemade bread will always taste better. It's best enjoyed the first day so after you have slathered the first few slices with butter (oh, yeah! ?) freezing what's left on the first day is the best idea. I suggest slicing and freezing it so you can thaw only the slices you need. (I separate my slices between wax paper for easy separation.)
If you do not freeze your bread the first day, here are a few tips:
1. Crusty bread can be stored uncovered at room temperature for the first day. By the end of the day, it's best to wrap it in foil (not plastic) or in a paper bag and kept at room temperature for a second day. After the second day, it's really best to freeze it.
2. Crusty bread will not be crusty the second day. You can re-crisp it by putting it cut side down on a piece of foil and place in a preheated 325° F oven, directly on your oven rack, for about 7-10 minutes.
3. Crusty bread should not be stored in plastic, which softens the crust. Aluminum foil is a better choice.
4. Crusty rolls are best frozen the day they are baked. To re-crisp, place frozen rolls directly on the oven rack in a preheated 325° F oven for 10-12 minutes. They'll be even more crispy than first-baked.
5. A standard soft loaf is best stored tightly wrapped in foil or plastic at room temperature up to 2 days and after that should be refrigerated or frozen.
There is a lot of differing information available about storing homemade bread – not everyone agrees with storing bread in the refrigerator but it works for me.  Feel free to add your own tips if you like. – Jenny Jones