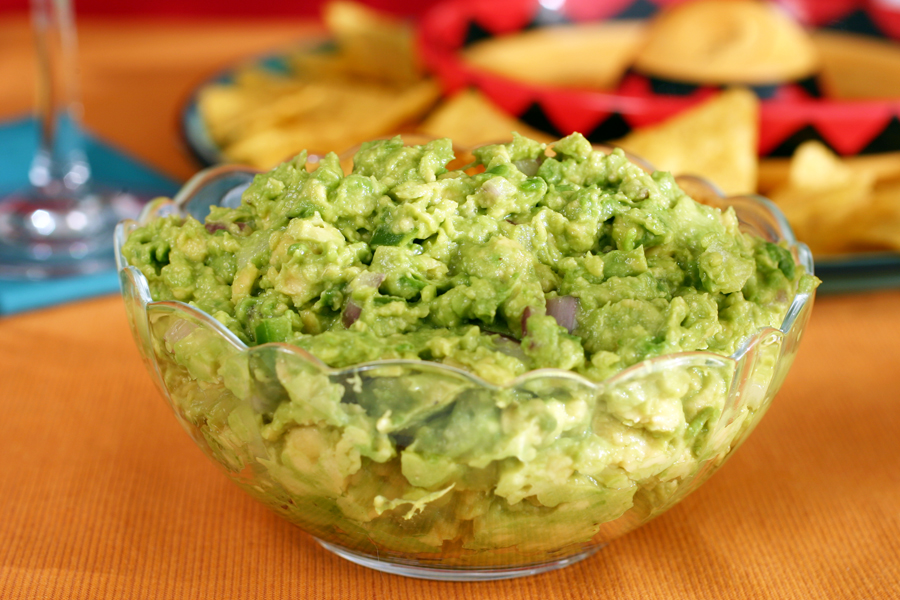 Here are some other ideas (besides my awesome nachos!) for some healthy Super Bowl snacks:
1. Instead of those high fat sour cream dips, try guacamole. My easy recipe is 1 avocado, 1/4 cup each diced jalapeno pepper & onion, 1 tsp. lime juice, salt & pepper. Avocadoes provide heart-healthy fat and lutein to protect your eyes.
2. Another super healthy dip is  bean dip. Beans have protein, fiber & calcium plus you can spice them up like crazy. I make a black bean dip by sauteeing onion, garlic, jalapeno & red pepper. Then add drained canned black beans, reduced fat jack cheese, lime juice, balsamic vinegar, cumin, salt & pepper, and fresh cilantro. Puree.
3. Instead of chicken wings, try crispy baked chicken fingers. Pound chicken breast flat and slice into strips. Dip into seasoned flour, then egg whites, then seasoned bread crumbs. (whatever seasonings you like) Bake on a greased pan at 450 for 15 minutes, turning once. Egg whites make them super crispy!
4. Can nachos actually be healthy meals? My recipe is healthy enough to have for dinner!
Have fun on Super Bowl Sunday! 🙂