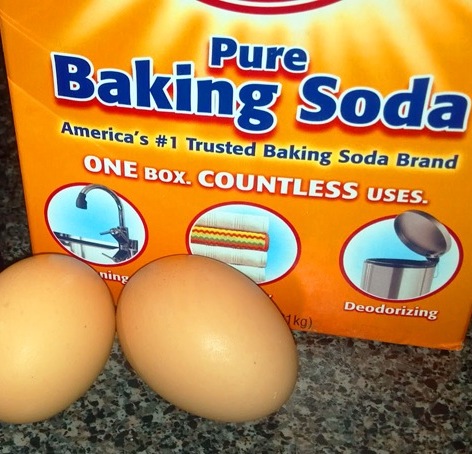 Here's why I always keep hard boiled eggs in the fridge:
1) easy to make
2) there's always something to eat
3) a great source of protein
4) lutein for your eyes and choline for the brain
5) an egg a day does not raise cholesterol
6) portable snack
7) only 70 calories
8) egg salad is only minutes away!
Did you know that adding 1/2 teaspoon of baking soda to the water makes hard boiled eggs easier to peel? I tried it and it works. Here's how I make mine: Cover cold eggs with cold water in a saucepan without crowding the eggs too much. Add 1/2 teaspoon baking soda. Bring to a full boil. Cover and remove from heat. Let stand 17 minutes, depending on the size of your eggs. Rinse under cold water for a minute or better still, place eggs into ice water for about 2 minutes. They're perfect every time with no green ring. – Jenny Jones
For the latest research on eggs from Prevention Magazine, click here.
For my video on how to boil eggs, click here.