IanzGurrl asks… Just found out the hubby is gluten-intolerant. Could I make your blueberry buttermilk  pancakes (and would they still be yummy) with rice flour?
My Response… The short answer is yes. I had never used gluten-free flour before so I bought some at the grocery store and made my pancake recipe using King Arthur Gluten Free Flour… this one…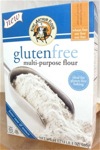 I did some research and they say you have to add xanthan gum to rice flour to add body for baking but this flour made really good pancakes. It does contain some added starches so maybe that's all it needed for pancakes. I made plain buttermilk pancakes and one with blueberries and they came out great. I ate all three!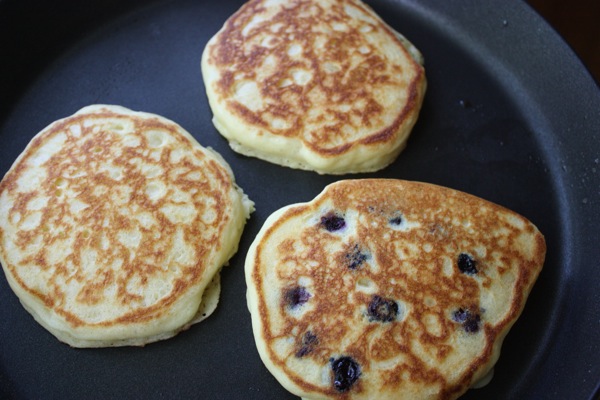 If your rice flour has no starches added, you may need to add some or just try the flour I used or one with added starches. Next, I'm going to try baking a cake with gluten-free flour. Fingers crossed!