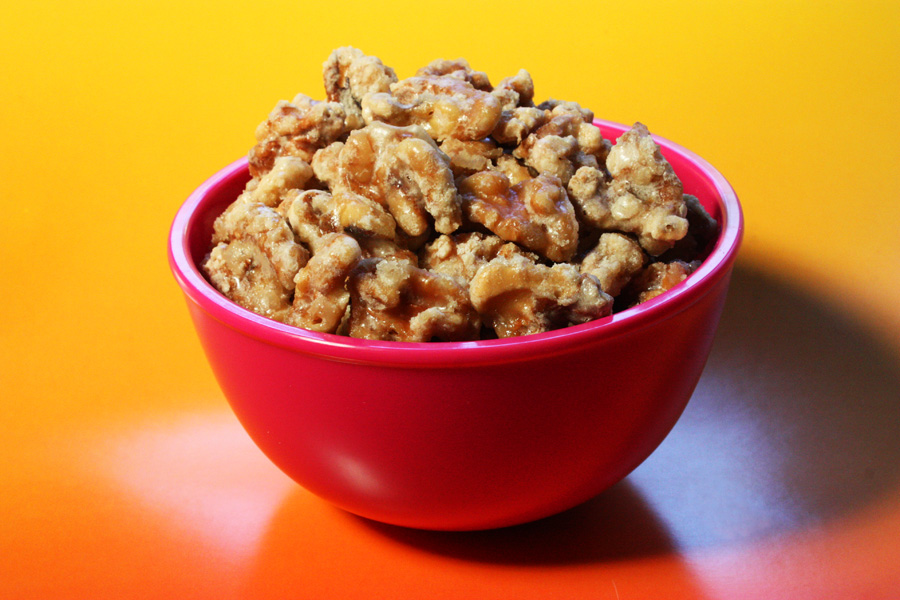 I found a good way to add walnuts to my daily routine, keeping with the Mediterranean way of healthy eating. I made some super easy glazed walnuts to keep on hand and pop a few on my daily salads. Here's how to make them:
Dissolve 1/4 cup water + 1/4 cup sugar in a saucepan.
Add 1/2 cup walnuts, stir and simmer for 5 – 8 minutes until syrup is gone.
Cool nuts in a single layer on a dinner plate.
If they're too sticky, you can dry them out in the oven. (I toasted the nuts first but you don't have to) And p.s. You'll be tempted to have these for dessert!! – Jenny Jones