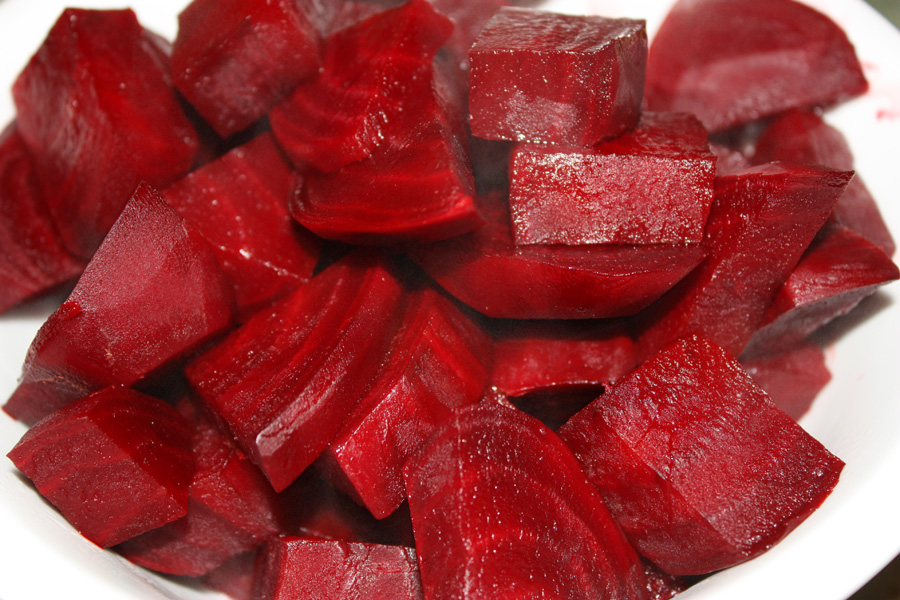 If you're looking for healthy foods and meals, learn to love beets, and here's why…
1. Anti-aging powerhouse.
2. Brain booster.
3. Less wrinkles.
4. Fight bronchitis.
5. Detoxifier.
6. Reduce cholesterol & triglycerides.
7. Guard again colon cancer.
8. Prevent cataracts.
9. High in folic acid (anyone pregnant?)
10. Nature's viagra!
Besides my awesome borscht recipe that's coming soon, beets are really good roasted in the oven and here's an easy recipe: Scrub clean, dry and rub with oil. Wrap in foil, place on tray. Roast at 400 degrees for 35 minutes to an hour depending on size.  Yesterday my oven was busy so I put on some latex gloves, peeled and cut the (uncooked, raw) beets into chunks. Then I steamed them for about 25 minutes and we ate them plain. They don't need anything added at all because they are so sweet. You can't beat beets!!