We have a tie! There were 98 walnuts in the bowl and two guesses have tied. One was five over and one was five under so two people have won a free cookbook. The first winner with his guess of 103 is…. Josh!  Josh was only five over the total.  And the second winner with her guess of 93 is… Rhonda! She was only five under the total. Congratulations, Josh and Rhonda.  Thanks to everyone for playing and we'll do it again soon.  🙂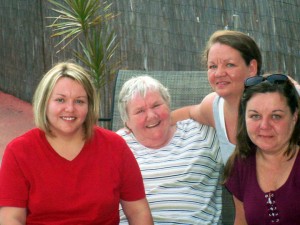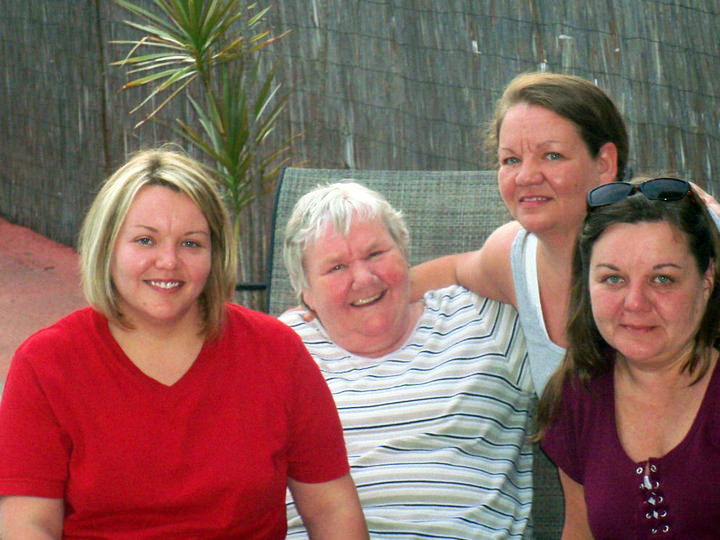 UPDATE: Rhonda will be giving her new cookbook to one of her sisters who are in this photo that we just received. Rhonda (in the tank top) is single and lives in Georgia.  She is a cat lover and has 3 of her own.
It turns out she has a lot in common with our previous winner, Marlis, who had attended tapings of my show and works at Walmart. Rhonda has also been to my talk show tapings and she also works at Walmart. How about that!