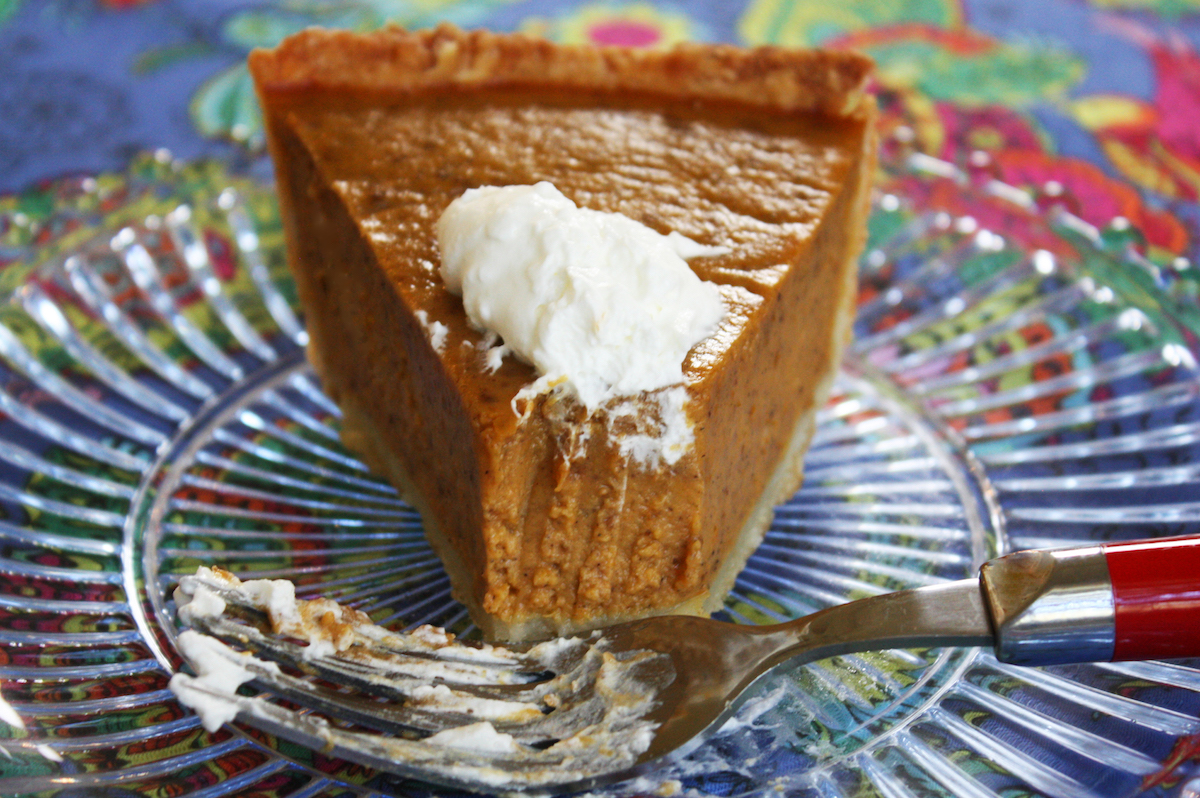 I am already planning my Thanksgiving dinner including a homemade pumpkin pie from scratch. But then I do everything from scratch. I even bake the bread that I dry to make my own stuffing mix, but that's another recipe. This pumpkin pie is low fat and light because it's made without butter or cream, or even whole milk. I love it! It's all low fat and healthier, even the crust. Ever since I discovered how easy it is to make an oil pie crust not to mention how much healthier it is, especially made with extra light olive oil, it's the only pie crust I ever use.
If you've ever made a shortening or butter crust with the ice water you know how hard it is to patch cracks. That's why I love an oil crust. It's easy to put together and you can just pat it into your pie pan. Or do what I do and roll it between wax paper to get an even thickness of crust. And any cracks or open spaces can easily be patched with pieces of dough.
Cooking a big Thanksgiving dinner for your family is a challenge. Even for an experienced cook, it's a lot to put together and my rule is to make absolutely everything I can in advance. And that's easy for pumpkin pie. In fact, it has to be made in advance because it takes hours to cool and then needs to be refrigerated. I even make the whipped cream in advance. What? You don't make your own whipped cream? Has anyone told you how easy it is? It's ONE ingredient… plus a little sugar.  It takes about two minutes to make and whipping cream has no carbs.
If you're tempted to try using fresh pumpkin I have two things to say. One, you have to cut and cook it first and it's easier to build a guest room over the garage.  Second, canned pumpkin has more vitamin A than fresh. I believe in cooking from scratch but not this time. I always use canned pumpkin. But make sure it's only pure pumpkin and not pumpkin pie filling.
My healthier pumpkin pie is made with 1% milk, 2% reduced fat condensed milk, eggs, sugar, and spices. Of course cinnamon is the most important spice but all cinnamons are not the same. The one most stores carry is Ceylon cinnamon but I recently discovered Saigon cinnamon and wow! It's more potent, more fragrant, and it's the only one I use. My brand is Spice Islands. If you use Saigon cinnamon, you don't need as much as you'll see in the printable recipe. (There's a how-to video coming next week!)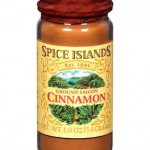 Homemade pumpkin pie will always trump a store bought pie so I hope you'll try my recipe. Why not make one this week… just to test it out of course. Click here for the recipe. – Jenny Jones