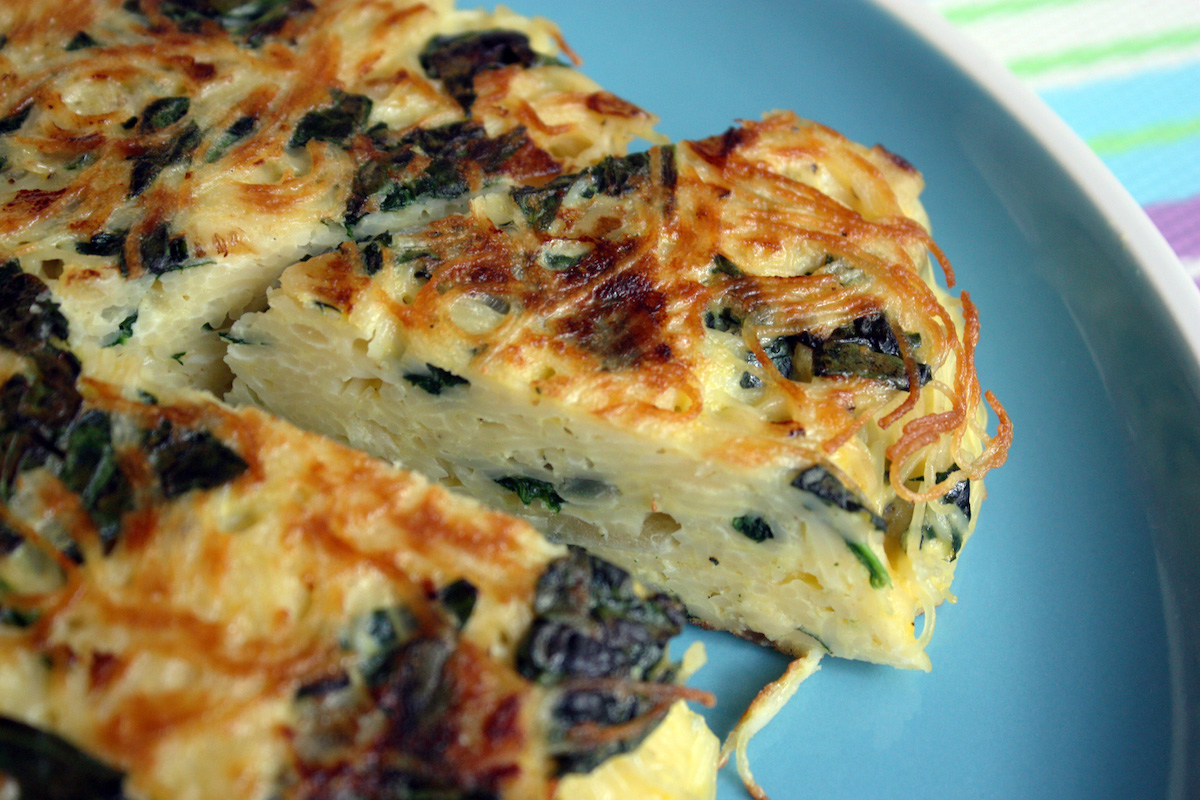 A frittata for dinner? Made with spaghetti? In 30 minutes? This is my kind of dinner!
Frittatas are usually associated with breakfast because they're made with eggs, but when you throw in some spaghetti and then add health-building spinach, a little parmesan… that's a mighty fine dinner right there.  It cooks in 6 minutes on the stove top but you do have to flip it over after 3 minutes. Here's how I do it:
First, you need to use a fry pan with sloped sides. I slide the frittata from the pan onto a dinner plate, cover that plate with another dinner plate, flip the plates over and then slide the uncooked side back onto the pan. It's easy, but remember to swirl a little olive oil in the pan before cooking the 2nd side.
I'm trying to eat more vegetarian meals and when it's an easy one pan meal like this, that's a bonus. Some recipes use different pasta shapes but I prefer angel hair spaghetti for this recipe, and I like to serve it right away… after a salad of course. Click here for the recipe. – Jenny Jones