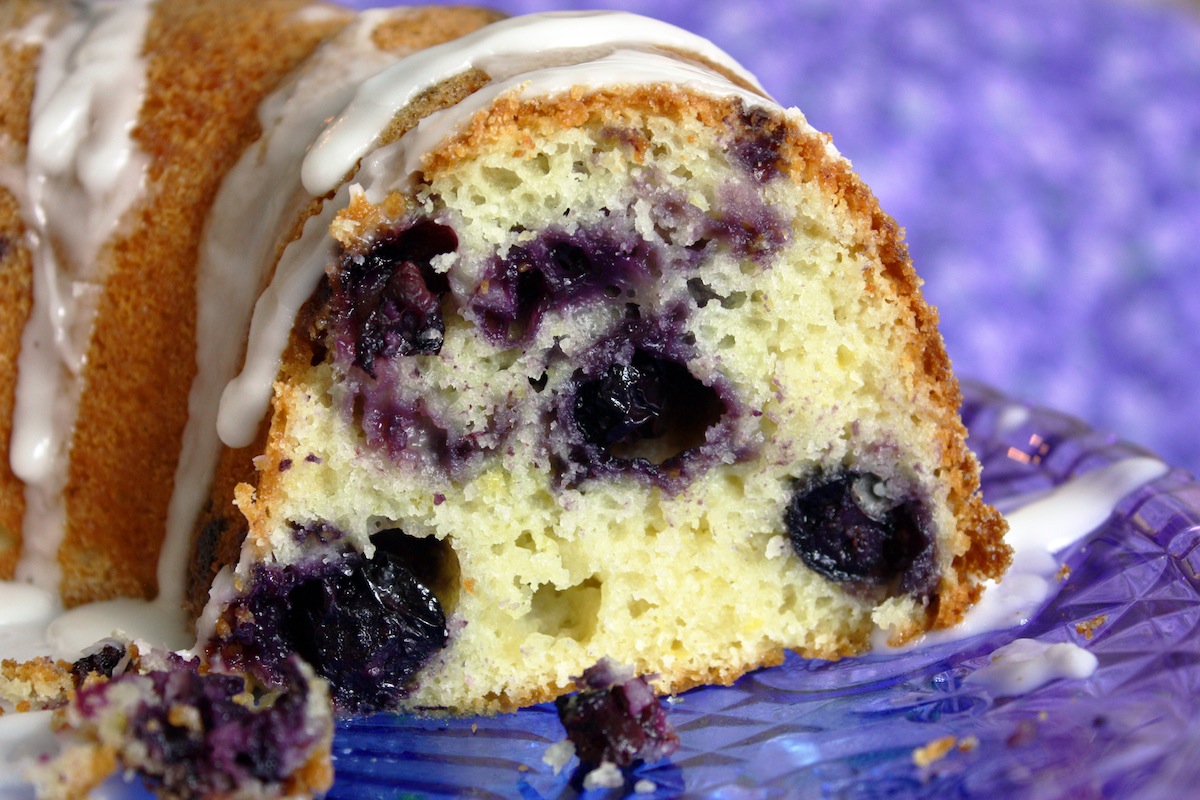 Blueberries are on sale! That means I need to make my lemon blueberry bundt cake today and I need it in time for dinner. I always made this amazing cake with only 1/3 cup of butter but today I mistakenly used only 3 tablespoons of butter and guess what? It was moist and delicious! This was a good mistake.
OMG – this is so delicious! And now it has even less butter. I use the zest of three lemons and a whole bunch of blueberries (one and a half cups). If you wash the berries, make sure they're dry before adding them to the batter. Otherwise, they can sink.
It's the fresh lemon zest that gives all the flavor so don't skimp on the lemons. When you take the zest off take just the yellow part and avoid the white part, which is bitter.
Start with all your ingredients at room temperature and take your time. It takes 7-8 minutes with an electric mixer to get the batter just right. But what a reward! I like to top my finished cake with a simple glaze made with lemon juice and powdered sugar but you can also dust it with a little powdered sugar. Click here for the recipe. – Jenny Jones