The short answer is yes. Warm liquids, such as soup or tea do help relieve cold symptoms but chicken soup is a better choice. Here's why:
A compound found in chicken soup (carnosine) helps the body's immune system to fight the early stages of a cold or flu.
Soup contains anti-inflammatory properties that help reduce a cold's miserable side effects.
The soup's salt, steam and heat can also help thin mucus, making it easier to expel. The steam also soothes irritated passageways in your nose and throat.
Soups are also hydrating, which is particularly important when fighting off an infection. Staying hydrated is key to recovery and salty, chicken soup is packed with electrolytes that may help retain even more fluids than water or commercial electrolyte drinks.
Warm soup or other liquids can help open up sinuses, relieving congestion and shortening the time the virus is in contact with the lining of your nose. The faster you can move the mucus through you nose, the better.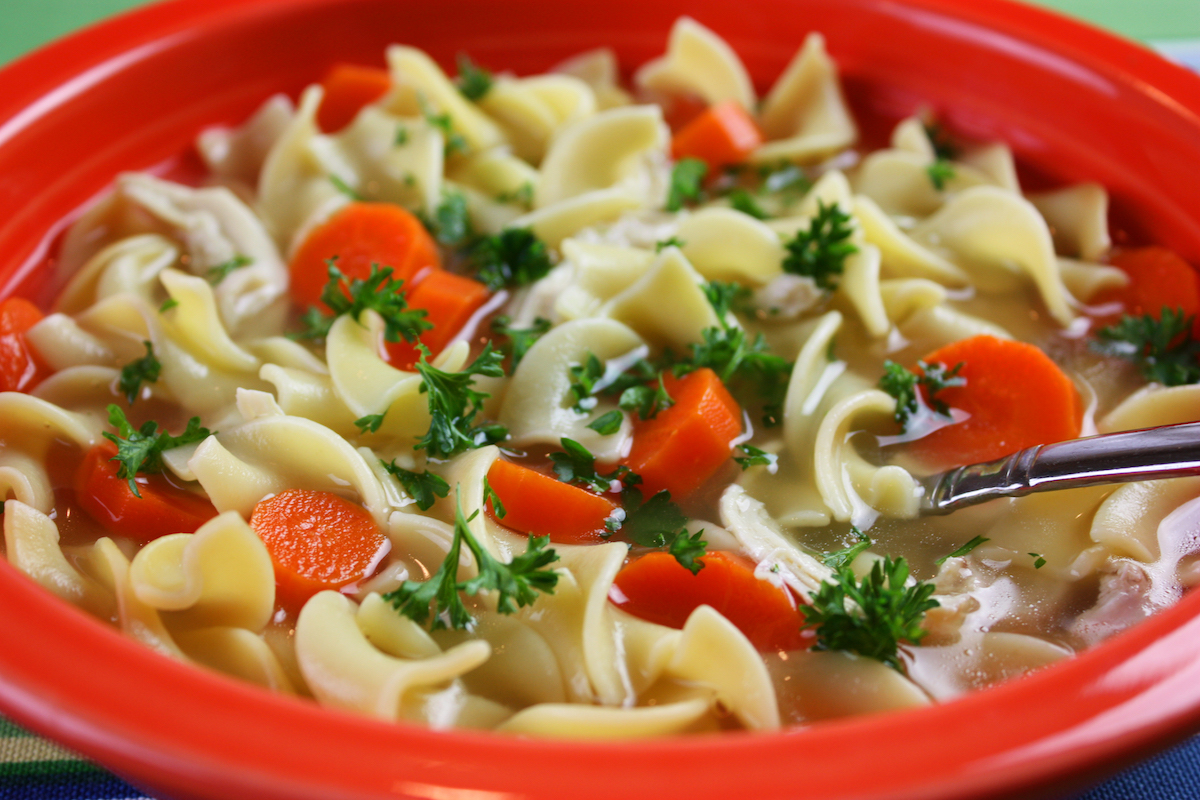 Make chicken-noodle or chicken-rice soup or just sip it as a healing broth. If you would like my recipe for healthy, homemade chicken soup click here. – Jenny Jones