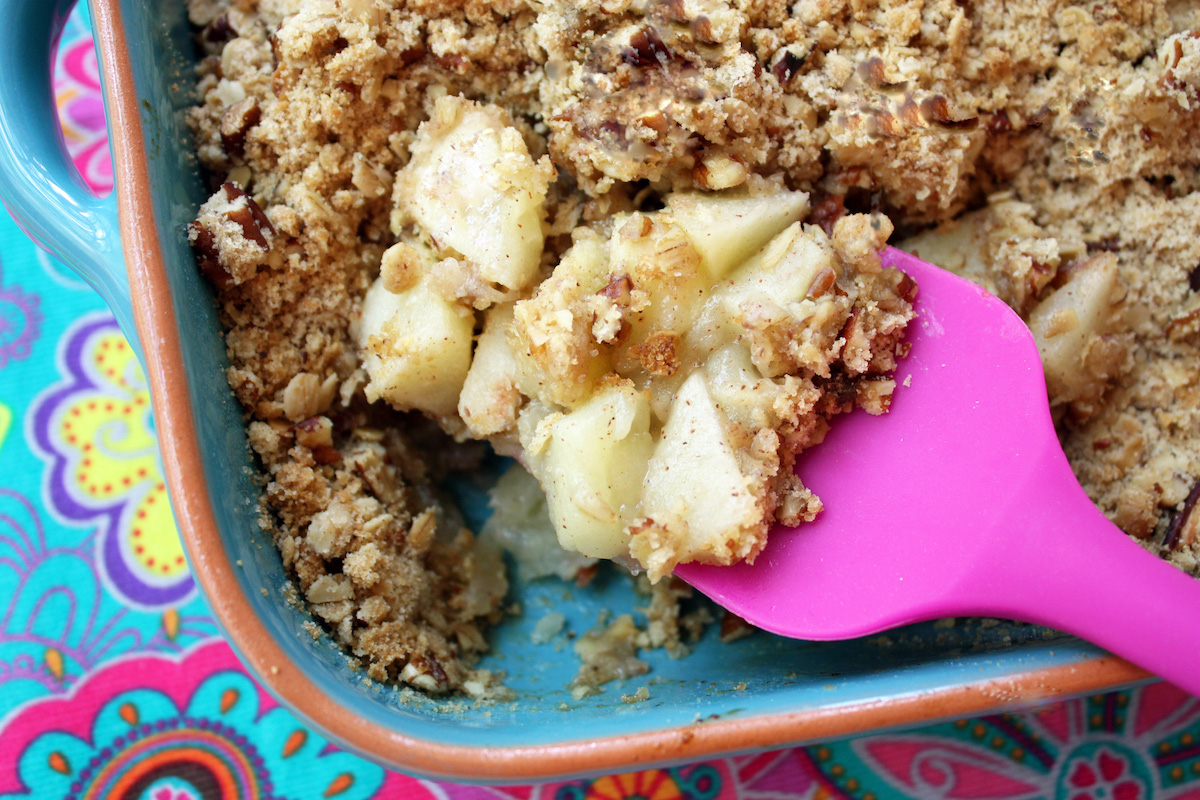 I love all desserts made with apples so I try to make them as healthy as I can and still be delicious. I did it with this easy homemade apple crisp. It's made with 100% whole grains, no butter, and not too much sugar.  You can use butter if you like but you'll be using a lot less butter than most other recipes.
There's not much cleanup here either – basically just one bowl and a cutting board. I combine the apples in a plastic bag and you don't even need a mixer. I use granny smith apples, which are always available, but make sure you slice them thinly so they cook up nice and soft.
Considering the ingredients (rolled oats, whole wheat pastry flour, lots of apples) I thought, "Why can't I have this for breakfast?" If you can have oatmeal and fruit for breakfast, well that's what's in my apple crisp. I even put it in the breakfast category because compared to some breakfasts, like a bagel with cream cheese (no fiber/no fruit), this is a healthier choice. And more fun. Sometimes my breakfast is a hard boiled egg, toast, and apple crisp for dessert. Yum!
Oh, and you can add nuts to the topping if you like (more protein if it's breakfast!). Click here for the recipe. – Jenny Jones