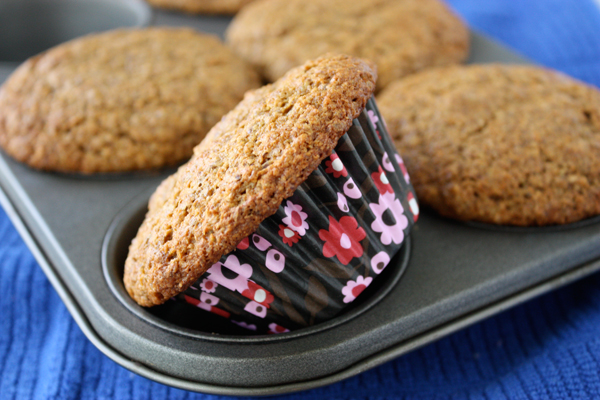 How do I love this muffin? Let me count the ways…
1)  Fiber. Lots and lots of fiber to keep you full longer and help with weight loss.
2)  Heart-healthy olive oil. Who makes muffins with olive oil? I do!
3)  Flaxseeds are rich in omega-3 fatty acids to protect the heart.
4)  Flaxseeds are rich in lignans, which protect against breast and prostate cancer.
5)  Flaxseeds reduce inflammation.
6)  Flaxseeds have lots of antioxidants.
7)  Super easy recipe.
Even if they didn't have this many health benefits, I would still eat these flaxseed muffins because… well they are darn tasty. – Jenny Jones
Click here for the recipe.